About INCA
The International Nurse Coach Association (INCA) recognizes and supports Nurse Coaches, local to global, who are bringing coaching skills and competencies into all healthcare settings.
International Nurse Coach Association Co-Directors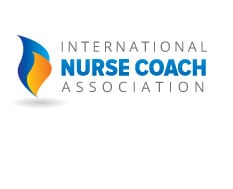 Our collaborative team joins together to envision healthcare transformation, and to bring the expanded role of the Nurse Coach in health, healing, and well-being to all nurses, all individuals, and all communities.
Our 30-year journey together, teaching integrative and holistic nursing, continues to evolve to create new programs in education. We combine our skills and our passion for helping nurses develop new skills that enhance partnerships with clients and patients, and deepen the meaning and purpose in their work and in their personal journeys as nurses.

Barbara Dossey, PhD, RN, AHN-BC, FAAN
Co-Director, International Nurse Coach Association (INCA)
Co-Director, Co-Founder, Core Faculty, Integrative Nurse Coach Certificate Program (INCCP)
Barbara Dossey is internationally recognized as a pioneer in the holistic nursing movement. She is Co-Director, International Nurse Coach Association and Co-Director, Integrative Nurse Coach Program, Huntington, New York; International Co-Director and Board Member of the Nightingale Initiative for Global Health (NIGH), Arlington, Virginia and Ottawa, Ontario, Canada; Director, Holistic Nursing Consultants, Santa Fe, New Mexico; and former Samueli Institute Board Member (2008-2011), Alexandria, Virginia. She is a Florence Nightingale scholar and an author or co-author of 24 books. Her most recent include Holistic Nursing: A Handbook for Practice (6th ed., 2012), Florence Nightingale: Mystic, Visionary, Healer (Centennial Commemorative Edition, 2010), Being with Dying: Compassionate End-of-Life Care Training Guide (2007), and Florence Nightingale Today: Healing, Leadership, Global Action (2005).
Barbara's Theory of Integral Nursing (2008) is considered a grand theory that presents the science and art of nursing. It includes an integral process, integral worldview, and integral dialogues that is Praxis—theory in action. It also focuses on compassionate care of the dying, and nurses' roles as 21st century Nightingales.
Her collaborative global nursing project, the Nightingale Initiative for Global Health (NIGH) and the Nightingale Declaration Campaign (NDC), has been developed to strengthen individual commitments toward achieving a healthy world as a priority objective for action by ordinary citizens, by civil society organizations, and by all governments, local and national. Related NIGH projects have included developing the 2010 International Year of the Nurse [2010 IYNurse] to advocate worldwide for the achievement of all UN Millennium Development Goals (MDGs), and the proposal of two UN resolutions: to acknowledge the 2010 IYNurse commitment to the UN MDGs and for a 2011-2020: Decade for Healthy People Living in a Healthy World.
Barbara is a Fellow of the American Academy of Nursing. She is certified in holistic nursing. She is a nine-time recipient of the prestigious American Journal of Nursing Book of the Year Award. In 2010 Barbara received the 2010 Visionary Leadership Award from the Integrative Healthcare Practitioners Symposium. In 2004, Barbara, with her husband Larry, received the Pioneer of Integrative Medicine Award from the Aspen Center for Integrative Medicine, Aspen, Colorado. In 2003 they received the Archon Award from Sigma Theta Tau, International, the international honor society of nursing, honoring the contributions they have made to promote global health. In 2003, she received the Distinguished Alumna Award from Baylor University, Waco, Texas. In 2001 she was recognized as TWU 100 Great Nursing Alumni, Texas Woman's University, Denton. In 1999 Barbara and Larry received the Pioneering Spirit Award from the American Association of Critical Care Nurses. In 1998 the Nurse Healers Professional Associates International, Inc. named Barbara the Healer of the Year. In 1985, the American Holistic Nurses Association recognized her as the Holistic Nurse of the Year.
For the 72nd General Episcopal Church Convention in Philadelphia in July 1997, Barbara wrote three of five documents to accompany the Resolution Proposal to request the reconsideration of Nightingale's commemoration and for her name to be placed on the church calendar list of Lesser Feast and Fasts in the Book of Common Prayer. The official vote to accept Nightingale to the church calendar occurred in July 2000. The inaugural Florence Nightingale Commemorative Service was held on August 12, 2001, at the Washington National Cathedral, Washington, D.C. The Florence Nightingale Centennial Service was held April 25, 2010, at the Washington National Cathedral. On October 21, 2012, the Florence Nightingale Global Nursing Service will be held at St. Bartholomew's Church, New York City.
www.nightingaledeclaration.net, www.dosseydossey.com

Susan Luck, RN, BS, MA, HNC, CCN
Co-Director, International Nurse Coach Association (INCA)
Co-Director, Co-Founder, Core Faculty, Integrative Nurse Coach Certificate Program (INCCP)
Susan Luck is a medical anthropologist, clinical nutritionist, Integrative Nurse Coach, and holistic nurse educator. She has been practicing in integrative healthcare models both in the U.S. and abroad for over 30 years. She is a national speaker and writer, and a consultant for organizations that are pioneering the emerging integrative health paradigm.
Since 1985, Susan has been a leader in holistic and integrative nursing education. She is currently Director of the Integrative Nursing Institute, an educational organization focusing on holistic nursing leadership in the emerging integrative healthcare paradigm.
She is author of the chapters Nutritional Healing, and Environmental Health, in Holistic Nursing: A Handbook for Practice, 6th edition, (2012). She has been an editor for Lippincott nursing textbooks on nutrition and herbal medicine. She produced the award-winning video, "At the Heart of Healing: Experiencing Holistic Nursing." In 1987 the American Holistic Nurses Association presented her with the prestigious Holistic Nurse of the Year Award. She is on the editorial board of the Alternative Therapies Journal of Health and Medicine and is a founding member of the Integrative Health Practitioner Newsletter and the Integrative Health Symposium.
Susan has pioneered teaching holistic nursing programs in organizations including the Omega Institute, New York Open Center, Urban Zen, Beth Israel Medical Center in New York, American Holistic Nurses Association, Integrative Healthcare Symposiums, University of Miami Miller School of Medicine, Florida Atlantic University and the NIGH Initiative for Global Health.
Susan has worked and specialized in the field of nutrition and immunology for over 25 years. She is the founder and program director of Earthrose Institute, a not-for-profit organization dedicated to environmental health education. She teaches programs nationally on Eco Nutrition to health practitioners and community organizations, examining the environmental and nutritional influences on women's and children's health. She has been involved in cutting-edge nutrition research on the impact of nutrients on immune health.
She is adjunct faculty at the University of Miami School of Nursing and Education, and is the Clinical Nutrition Coordinator for a unique program for healthcare providers in collaboration with the Institute of Functional Medicine and the University of Miami's Miller School of Medicine. She is the Clinical Nutritionist for Special Immunology Services at Mercy Hospital, Miami, and a health consultant for the Yellow Courtyard for integrative health in Miami, and for the Girls Club in New York City where she is currently developing programs for their Wellness Institute. Susan maintains a private practice as an Integrative Nurse Coach with a focus on nutrition, the environment, wellness, and health promotion. She serves on a national task force working on certification for credentialing Nurse Coaches.
www.integrativenursinginstitute.org, www.earthrose.org

Bonney Gulino Schaub, RN, MS, PMHCNS-BC
Co-Director, International Nurse Coach Association (INCA)
Co-Director, Co-Founder, Core Faculty, Integrative Nurse Coach Certificate Program (INCCP)
Bonney Gulino Schaub is a mental health Clinical Nurse Specialist and an Integrative Nurse Coach  who has been in full-time private practice since 1984. Bonney has been a lifelong seeker of knowledge. In addition to four years of postgraduate training and certification in the transpersonal psychology of psychosynthesis, she studied brain-wave biofeedback at the Menninger Foundation lab of Elmer Green, trained in mindfulness, studied Qi Gong, and has traveled extensively to deepen her understanding of the emotional healing principles in the various spiritual traditions. Her studies led her to the monastery of the Medieval mystic, Hildegard of Bingen, in Germany and to the Sufi Rumi's Mevlevi Order in Istanbul. Bonney and her husband Richard have also led several sacred art and meditation retreats to Florence, Italy. Together, they brought innovative mind-body-spirit services to the Greenwich Village community in New York at the height of the AIDS crisis.
Bonney is the author of three books, most recently The End of Fear: A Spiritual Path for Realists. Her previous book, Dante's Path: A Practical Approach to Achieving Inner Wisdom, was featured in Oprah's O Magazine and was a finalist in the National Books for a Better Life awards. Her first book, Healing Addictions: The Vulnerability Model of Recovery, was one of a series of books on the application of holistic nursing in clinical practice. She co-authored, with Barbara Dossey, the chapters on imagery and healing addictions in Holistic Nursing: A Handbook for Practice.
Throughout her career, Bonney has pioneered the clinical use of meditation, imagery, transpersonal awareness, and energy practices as powerful, safe, cost-effective therapeutic tools that empower both the practitioner and patient. She has trained health professionals internationally. She was Co-Director of Holistic Nursing Associates and Co-Founder and Director of the New York Psychosynthesis Institute. She currently directs the ANCC CEU-approved certification program Clinical Meditation and Imagery (CMI) at the Huntington Meditation and Imagery Center, Huntington, New York.
After working in medical-surgical nursing and in-patient psychiatry, Bonney worked as a detox coordinator and psychotherapist in an alcohol and drug treatment program. She subsequently formulated the Vulnerability Model of Recovery, a model of emotional and spiritual development that has been adapted by drug and alcohol treatment centers in the United States, Canada, and Italy.
She taught undergraduate students at Molloy College, Rockville Centre, NY and trained and supervised graduate students in the clinical application of meditation and imagery in the College of New Rochelle's Holistic Nursing masters program.
Bonney is part of the core faculty of the Integrative Nurse Coach Certificate Program. She brings her years of experience in coaching and educating patients and colleagues in a mind-body-spirit perspective for both professional and personal development and well-being.
www.huntingtonmeditation.com, www.newyorkpsychosynthesis.org

Brandie Mitchell, RN, BSN, LMT
INCA Nurse Liaison/Assistant to the Directors
Brandie has been supporting clients in a variety of settings for the past 12 years through fitness coaching, nutrition education, labor and birth support, massage therapy, and wellness coaching.  After completing her B.S. in Nutrition at UT Austin, Brandie attended The Lauterstein-Conway Massage School in Austin, TX and has continued studies in Neuromuscular Therapy, Connective Tissue Massage at the Rolf Institute, Craniosacral Therapy, Geriatric, and Pregnancy and Infant Massage.  She is a graduate of The University of Texas Health Science Center Nursing School in Houston and a Registered Nurse in the state of Texas, as well as an Integrative Nurse Coach through the International Nurse Coach Association.
As a graduate of the INCCP, Brandie supports nurses who are interested in expanding their skills to include coaching through the many programs offered by INCA.  She works closely with the Directors to co-create quality programs and a positive experience.
Brandie maintains a private practice offering massage therapy and wellness coaching in Houston, TX.   She also teaches Infant Massage to parents and caregivers in a variety of settings including as part of the Cradles Project for new moms through the Council on Alcohol and Drugs in Houston, TX.
Brandie's biggest passion is her family and she enjoys sharing time with her husband and one year old daughter.