Team
Our collaborative team joins together to envision healthcare transformation, and to bring the expanded role of the Nurse Coach in health, healing, and well-being to all nurses, all individuals, and all communities.
International Nurse Coach Association Co-Directors
Our 30-year journey together, teaching integrative and holistic nursing, continues to evolve to create new programs in education. We combine our skills and our passion for helping nurses develop new skills that enhance partnerships with clients and patients, and deepen the meaning and purpose in their work and in their personal journeys as nurses.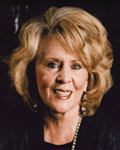 Barbara Dossey, PhD, RN, AHN-BC, FAAN, HWNC-BC
Co-Director, International Nurse Coach Association (INCA)
Co-Director, Co-Founder, Core Faculty, Integrative Nurse Coach Certificate Program (INCCP)
Barbara Dossey is internationally recognized as a pioneer in the holistic nursing movement. She is International Co-Director and Board Member of the Nightingale Initiative for Global Health (NIGH), Arlington, Virginia and Ottawa, Ontario, Canada; Director, Holistic Nursing Consultants, Santa Fe, New Mexico; and former Samueli Institute Board Member (2008-2011), Alexandria, Virginia. She is a Florence Nightingale scholar and an author or co-author of 24 books. Her most recent include Holistic Nursing: A Handbook for Practice (6th ed., 2012), Florence Nightingale: Mystic, Visionary, Healer (Centennial Commemorative Edition, 2010), Being with Dying: Compassionate End-of-Life Care Training Guide (2007), and Florence Nightingale Today: Healing, Leadership, Global Action (2005).
Barbara is a Fellow of the American Academy of Nursing. She is certified in holistic nursing. She is a nine-time recipient of the prestigious American Journal of Nursing Book of the Year Award. In 2010 Barbara received the 2010 Visionary Leadership Award from the Integrative Healthcare Symposium. In 2004, Barbara, with her husband Larry, received the Pioneer of Integrative Medicine Award from the Aspen Center for Integrative Medicine, Aspen, Colorado. In 2003 they received the Archon Award from Sigma Theta Tau, International, the international honor society of nursing, honoring the contributions they have made to promote global health. In 2003, she received the Distinguished Alumna Award from Baylor University, Waco, Texas. In 2001 she was recognized as TWU 100 Great Nursing Alumni, Texas Woman's University, Denton. In 1999 Barbara and Larry received the Pioneering Spirit Award from the American Association of Critical Care Nurses. In 1998 the Nurse Healers Professional Associates International, Inc. named Barbara the Healer of the Year. In 1985, the American Holistic Nurses Association recognized her as the Holistic Nurse of the Year.
Barbara's Theory of Integral Nursing (2008) is considered a grand theory that presents the science and art of nursing. It includes an integral process, integral worldview, and integral dialogues that is Praxis—theory in action. It also focuses on compassionate care of the dying, and nurses' roles as 21st century Nightingales.
Her collaborative global nursing project, the Nightingale Initiative for Global Health (NIGH) and the Nightingale Declaration Campaign (NDC), has been developed to strengthen individual commitments toward achieving a healthy world.
www.nightingaledeclaration.net

Susan Luck, RN, BS, MA, HNC, CCN, HWNC-BC
Co-Director, International Nurse Coach Association (INCA)
Co-Director, Co-Founder, Core Faculty, Integrative Nurse Coach Certificate Program (INCCP)
Susan Luck is a medical anthropologist, clinical nutritionist, Integrative Nurse Coach, and holistic nurse educator. She has been practicing in integrative healthcare models both in the U.S. and abroad for over 30 years. She is a national speaker and writer, and a consultant for organizations that are pioneering the emerging integrative health paradigm.
Since 1985, Susan has been a leader in holistic and integrative nursing education. She is currently Director of the Integrative Nursing Institute, an educational organization focusing on holistic nursing leadership in the emerging integrative healthcare paradigm.
She is author of the chapters Nutritional Healing, and Environmental Health, in Holistic Nursing: A Handbook for Practice, 6th edition, (2012). She has been an editor for Lippincott nursing textbooks on nutrition and herbal medicine. She produced the award-winning video, "At the Heart of Healing: Experiencing Holistic Nursing." In 1987 the American Holistic Nurses Association presented her with the prestigious Holistic Nurse of the Year Award. She is on the editorial board of the Alternative Therapies Journal of Health and Medicine and is a founding member of the Integrative Health Practitioner Newsletter and the Integrative Health Symposium.
Susan has pioneered teaching holistic nursing programs in organizations including the Omega Institute, New York Open Center, Urban Zen, Beth Israel Medical Center in New York, American Holistic Nurses Association, Integrative Healthcare Symposiums, University of Miami Miller School of Medicine, Florida Atlantic University and the NIGH Initiative for Global Health.
Susan has worked and specialized in the field of nutrition and immunology for over 25 years. She is the founder and program director of Earthrose Institute, a not-for-profit organization dedicated to environmental health education and teaches programs nationally to health practitioners and community organizations. She has been involved in cutting-edge nutrition research on the impact of nutrients on immune health.
She is the Clinical Nutritionist for Special Immunology Services at Mercy Hospital, Miami and the wellness consultant and on the board of The Lower East Side Girls Club in New York City where she is currently developing programs for their Wellness Institute. Susan maintains a private practice as an Integrative Nurse Coach with a focus on nutrition, the environment, wellness, and health promotion.
www.integrativenursinginstitute.org


Ronald D. Kanka, BS
Program Manager
Ronnie graduated from the University of Miami with his Bachelors in Biology.  He was the Program Coordinator for the University of Miami Miller School of Medicine's Clinical Nutrition/Functional Medicine Program for 5 years. Ron is still based in Miami and has been INCA co-directors' point-person for all administration since 2014, while simultaneously managing his small business in New York.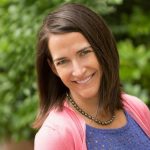 Nicole A. Vienneau, MSN, RN, NC-BC 
Social Media Coordinator
To be a 'Nurse' brings me great joy and I am honored to be in the company of my fellow healers and colleagues for over the past 20 years.  My specialty was Critical Care Nursing and for 18 years my mantra was;  "give me the sickest patients, and I will care for them".  Sadly, while I cared for my patients, I neglected my own care.  I suffered extreme burn out and left nursing in body- but thankfully, I never left it in spirit. I found healing in the Integrative Nurse Coaching community, and then pursued additional Nursing education, first achieving my RN-BSN and now an MSN. Today, I proudly call myself a Board Certified Nurse Coach!  I am also a Reebok Fitness Athlete, National Fitness Presenter, Personal Trainer and founder of Nurse Vibrance, where our goal is to, "Share Energy and Light" with our clients.  It brings me delight to partner with my clients, reigniting their strengths, their wisdom and to help them develop a deep understanding of what brings them good health.  Through self-exploration, and use of complementary and alternative healing modalities like meditation, relaxation, guided imagery, yoga, exercise, music therapy, aromatherapy and humor, our clients establish the skills and confidence to own their healthy lives.