Professional Background: BS/ M.S. in Nursing from Clemson Univ. (1988, 1994). Postmaster's Degree in Advanced Practice Nursing (Family Nurse Practitioner) University of SC, Columbia, SC 1997; Previous Role: Critical Care Clinical Nurse Specialist. 2021: Nurse Coach, Integrative Nurse Coach™ Certificate Program, Cohort 31 
Faculty: Senior Lecturer, Clemson University School of Nursing, 2006 – Present 
Nursing Specialties: Medical/Surgical, Certified Critical Care Registered Nurse (Alumnus CCRN) American Association of Critical Care Nurses 
Faculty Advisor: CU-Student Nurses Association 
Member: American Association of Colleges of Nursing Diversity and Inclusive Excellence Workgroup; Represents the School of Nursing on the Diversity and Inclusive Excellence Committee for the College of Behavioral, Social and Health Sciences at Clemson University. The SON is housed in this College. 
Professional Interests: Innovative pedagogy; Integrating mobile technology/social media into healthcare/nursing education, Health disparities/Health equity; Engaging underserved/vulnerable populations; Cultural Competence in Healthcare, Clinician Well-Resilience and Well Being; Integrative Health And Wellness 
Personal Background: Currently resides in Seneca, SC with her husband Drew a wildlife ecology professor at Clemson University '88,'90,'97'. They have two adult children, both Clemson graduates: Alexis '12 (age 28) and Colby '16, '18 (Age 24)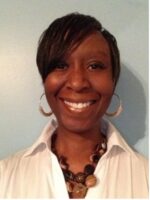 Ms. Lanham is a senior lecturer in the School of Nursing at Clemson University. In 1988 she graduated from Clemson University with a B.S. in Nursing and again in 1994 with a M.S. in Nursing M.S. She holds Advanced Practice Nursing — Family Nurse Practitioner certification from the University of South Carolina. In her career she has demonstrated excellence in teaching by incorporating innovative, evidenced based pedagogies which engage and prepare new nurses to practice in a diverse and dynamic work environments. She engages in promotional activities to enhance teaching, scholarship, service, and expert clinical practice. Ms. Lanham works to promote expertise and skill among undergraduate nursing students in the delivery of culturally appropriate and competent nursing care for an increasingly diverse society. Her research program emphasizes cultural awareness, global health, health disparities, innovative pedagogy, telehealth, and health information/mobile technology.