Faculty
We combine our experience, creativity, and our passion for teaching and mentoring nurses in developing new coaching skills that expand the nurse role and deepen the meaning and purpose in their professional and personal journeys.
International Nurse Coach Association Faculty
Our faculty reflects diversity in nursing practice including community health, research, education, clinical specialties and settings. Our 30-year journey together, teaching integrative and holistic nursing, continues to evolve to create new programs in education. We combine our skills and our passion for helping nurses develop new skills that enhance partnerships with clients and patients, and deepen the meaning and purpose in their work and in their personal journeys as nurses.
Core Faculty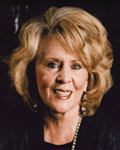 Barbara Dossey, PhD, RN, AHN-BC, FAAN, HWNC-BC
Co-Director, International Nurse Coach Association (INCA)
Co-Director, Founder, Core Faculty, Integrative Nurse Coach Certificate Program (INCCP)
Barbara Dossey is internationally recognized as a pioneer in the holistic nursing movement. She is also the International Co-Director and Board Member of the Nightingale Initiative for Global Health (NIGH), Washington, DC, and Neepawa, Manitoba, Canada; and Director, Holistic Nursing Consultants, Santa Fe, New Mexico. She is a Florence Nightingale scholar and an author or co-author of 26 books. Her most recent include Nurse Coaching: Integrative Approaches for Health and Wellbeing (2015), Holistic Nursing: A Handbook for Practice (7th ed., 2016), Florence Nightingale: Mystic, Visionary, Healer (Centennial Commemorative Edition, 2010), Being with Dying: Compassionate End-of-Life Care Training Guide (2007), and Florence Nightingale Today: Healing, Leadership, Global Action (2005). Barbara is a Fellow of the American Academy of Nursing. She is certified in holistic nursing and as a nurse coach. She is a nine-time recipient of the prestigious American Journal of Nursing Book of the Year Award. Barbara has received many awards. The most recent include the 2015 Baylor University Louise Herrington School of Nursing 
Distinguished Alumni Award in 
Dallas Texas; the 2014 Lifetime Achievement Award from the 
American Holistic Nurses Association, in Portland, Oregon; the 2012 Nursing Leader of New Mexico Award, 
New Mexico Nurses Association, in Albuquerque, New Mexico; and the 2010 Visionary Leadership Award from the Integrative Healthcare Symposium. She was also the 1985 American Holistic Nurses Association Holistic Nurse of the Year. Barbara's co-authored Theory of Integrative Nurse Coaching (2015), is a middle range nursing theory that contains five components representing the art and science of nurse coaching. Barbara's Theory of Integral Nursing (2008) is considered a grand theory that presents the science and art of nursing. It includes an integral process, integral worldview, and integral dialogues that is Praxis—theory in action. It also focuses on compassionate care of the dying, and nurses' roles as 21st century Nightingales. Her collaborative global nursing project, the Nightingale Initiative for Global Health (NIGH) and the Nightingale Declaration Campaign (NDC), has been developed to strengthen individual commitments toward achieving a healthy world.
www.nightingaledeclaration.net
www.dosseydossey.com

Susan Luck, MA, RN, BS, HNC, CCN, HWNC-BC
Co-Director, International Nurse Coach Association (INCA)
Co-Director, Core Faculty, Integrative Nurse Coach Certificate Program (INCCP)
Susan Luck is an Integrative Nurse Coach, a holistic nurse educator, clinical nutritionist, and a medical anthropologist. She has been practicing in integrative healthcare models both in the U.S. and abroad for over 35 years. She is a national speaker and writer, and a consultant for organizations that are pioneering the emerging integrative health paradigm. Since 1985, Susan has been a leader in holistic and integrative nursing education. She is also currently Director of the Integrative Nursing Institute, an educational organization focusing on holistic nursing leadership in the emerging integrative healthcare paradigm. Susan is co-author of the Theory of Integrative Nurse Coaching (2015), a middle range nursing theory that contains five components representing the art and science of nurse coaching. She is author of the chapters Nutrition and Environmental Health, and co-authored of Nurse Coaching and Self-Assessments in Holistic Nursing: A Handbook for Practice, 7th edition (2016). She has been an editor for Lippincott nursing textbooks on nutrition and herbal medicine. She produced the award-winning video, "At the Heart of Healing: Experiencing Holistic Nursing." In 1987 the American Holistic Nurses Association presented her with the prestigious Holistic Nurse of the Year Award. She is on the editorial board of the Alternative Therapies Journal of Health and Medicine and is a founding member of the Integrative Health Practitioner Newsletter and the Integrative Health Symposium. Susan has pioneered teaching holistic nursing programs in organizations including the Omega Institute, New York Open Center, Urban Zen, Beth Israel Medical Center in New York, American Holistic Nurses Association, Integrative Healthcare Symposiums, University of Miami Miller School of Medicine, Florida Atlantic University and the NIGH Initiative for Global Health. Susan has worked and specialized in the field of nutrition and immunology for over 25 years. She is the founder and program director of Earthrose Institute, a not-for-profit organization dedicated to environmental health education and teaches programs nationally to health practitioners and community organizations. She has been involved in cutting-edge nutrition research on the impact of nutrients on immune health. She is the Clinical Nutritionist for Special Immunology Services at Mercy Hospital, Miami and the wellness consultant and on the board of The Lower East Side Girls Club in New York City where she is currently developing programs for their Wellness Institute. Susan maintains a private practice as an Integrative Nurse Coach with a focus on nutrition, the environment, wellness, and health promotion.
www.integrativenursinginstitute.org
www.earthrose.org

Adjunct Faculty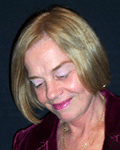 Elizabeth Barrett, PhD, RN-BC, LMHC, FAAN Elizabeth is a Professor Emerita, Hunter College, City University of New York, a research consultant, and co-author of the Power-Imagery Process. She has served as the Assistant Director of Nursing at The Mount Sinai Medical Center in New York City. She has been a Visiting Scholar at New York University, Loyola University, Chicago, and Humboldt University, Berlin. The primary focus of her research is the Barrett Power Theory and the Power as Knowing Participation in Change Tool (PKPCT). Over 80 studies using Barrett's theory and/or power measurement tool have been conducted and translated into several languages. I have authored nearly 100 publications including articles, book chapters, and three co-edited books. As a psychotherapist, she maintains a private in New York City specializing in health patterning.
www.powerimagery.com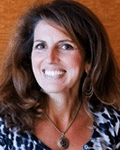 Monique Class MS APRN, NC-BC Monique is a certified Family Nurse Practitioner, Clinical Nurse Specialist in Holistic Health, and wellness educator at The Center for Women's Health, where she inspires and supports patients of all ages to implement lifestyle changes to improve their health and well-being. Her special interests include well-woman care, adolescent gynecology, and optimal aging. A sought-after teacher in the fields of holistic health and nursing, Monique is an adjunct professor at The College of New Rochelle Graduate School of Nursing, a clinical instructor for Yale Graduate School of Nursing, a senior faculty member of the Center for Mind/Body Medicine in Washington DC, and a faculty member for the Institute for Functional Medicine. With extensive training and clinical experience in many therapeutic approaches, including nutrition and mind-body therapies, Monique is also certified by the Psychosynthesis Institute in Imagery and is currently completing her training in Foundations in Herbal Medicine. She received her degree as a Clinical Nurse Specialist and her post-masters as a Family Nurse Practitioner at the College of New Rochelle, and her Bachelors of Science in Nursing from the University of Virginia. www.centerforwomenshealth.com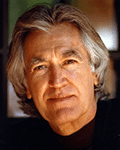 Larry Dossey, MD, is a former physician of internal medicine. He was a co-founder of the Dallas Diagnostic Association, and is former Chief of Staff of Medical City Dallas Hospital. After graduating with high honors from the University of Texas at Austin, he received his M.D. degree from Southwestern Medical School (Dallas) in 1967. Following internship, he served as a battalion surgeon in Vietnam, where he was decorated for valor. He later completed his residency in internal medicine at the Veterans Administration Hospital and Parkland Hospital in Dallas. Dossey is past President of the Isthmus Institute of Dallas, an organization dedicated to exploring the possible convergences of science and religious thought. Dossey lectures widely in the United States and abroad about the role of consciousness and spirituality in health. In 1988, he delivered the annual Mahatma Gandhi Memorial Lecture in New Delhi, India, the only physician ever invited to do so. Dossey has published numerous articles and is the author of eleven books that have been translated into many languages, as follows: Space, Time and Medicine (1982), Beyond Illness (1984), Recovering the Soul (1989), Meaning and Medicine (1991), Healing Words, (1993, New York Times bestseller), Prayer is Good Medicine (1996), Be Careful What You Pray For, Reinventing Medicine (1999), Healing Beyond the Body (2001), The Power of Premonitions (2009), and The One Mind (2012). Dr. Dossey's goal in all his books is to anchor the so-called holistic health movement in a model that is scientifically respectable and, at the same time, answers to man's inner spiritual needs. Dr. Dossey is the former Co-Chairman of the Panel on Mind/Body Interventions, Office of Alternative Medicine, National Institutes of Health. He was a founder and executive editor, for nine years, of the peer-reviewed journal Alternative Therapies in Health and Medicine. He is currently executive editor of Explore: The Journal of Science and Healing. www.dosseydossey.com www.explorejournal.com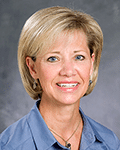 Lori Knutson, RN, BSN, HNB-BC, is founder and president of Integrative Healthcare Solutions LLC,. Integrative Healthcare Solutions partners with individuals and organizations to develop and advance sustainable integrative health initiatives. She is also the senior director of health and wellness for Touchstone Mental Health in Minneapolis, MN. Lori is the founding executive director for the Penny George Institute for Health and Healing at Abbott Northwestern Hospital/Allina Health, named the largest integrative health program in the U.S. She held the position of executive director for Sister Kenny Rehabilitation Institute. Lori is a member of the Advisory Council for the Academic Consortium of Complementary and Alternative Health Care, member of the Dana Farber Cancer Institute Integrative Healthcare Advisory Board, core faculty for Duke University's Integrative Healthcare Leadership program, and Cabinet member of the George Family Foundation Catalyst Initiative. Lori has authored several book chapters and published peer-reviewed articles. In 2006, the American Holistic Nurses Association honored Lori as the Holistic Nurse of the Year.

Dorothy Larkin, PhD, RN, CS, is an associate professor at the College of New Rochelle and is faculty/coordinator for the Master's Program in Holistic Nursing. She has published numerous articles and chapters on hypnosis, therapeutic suggestions, relaxation techniques, imagery, therapeutic metaphors, storytelling, and spirituality. www.cnr.edu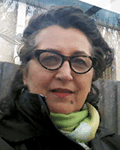 Barbara Glickstein, RN, MS, MPH, is a public health nurse executive, health policy expert, and broadcast journalist. She is the co-founding Director of the Center for Health Media and Policy at Hunter College, City University of New York. CHMP is an interdisciplinary initiative shaping crucial conversations about heath and healthcare, through media, research, education, and public forums. For the past 25 years, she has produced and hosted "Healthstyles," an award-winning, weekly program on public radio in New York City. Glickstein views her radio program as a public health practice, providing ongoing coverage of issues that make a difference in our everyday lives. She has also been used as an expert in a huge variety of media coverage, from Entertainment Weekly to national public television. As a media maker, Glickstein knows what works and trains clients in media built around one key skill: strategic messaging. She has led media training for national nurse leaders in building skills on television interviews, radio interviews, print, and online interviews, using social media and blogging. Glickstein co-founded and served as Director of the Continuum Center for Health and Healing at Beth Israel Medical Center in NYC, the largest academic integrative healthcare center in the United States. Her work has been honored many times, including awards from the Women's Media Center, the American Academy of Nursing, the New York City Public Health Association, and the Association of Healing Healthcare Projects Leland R. Kaiser Founder's Award. She is on the Editorial Board of the American Journal of Nursing and co-author of The Role of Media in Influencing Policy: Getting the Message Across in Policy and Politics in Nursing and Healthcare. Ms. Glickstein is on the Board of Project Kesher, a women's advocacy organization creating sustainable change in building civil society in Russia, Ukraine, Belarus, Moldova, and Georgia. Her activism focuses primarily in the areas of women's health, gender inequality, and human trafficking. In 2009 she was chosen by The Women's Media Center (WMC) as one of 44 participants for the Progressive Women's Voices program which provides media and spokesperson training to connect media professionals with smart, media-savvy women experts.
www.centerforhealthmediapolicy.com

Marilee Tolen RN, HN-BC, HTCP/I, is a board-certified Holistic Nurse, and Healing Touch Certified Practitioner and Instructor, and has  EntrepreNURSE™ .  She is a 1996 graduate of the four-year Barbara Brennan School of Healing Science and completed Intuition Training with Caroline Myss, PhD, and Norm Shealy, MD. Marilee is former owner of a Physician Staffed Integrative Wellness Center.  Marilee brought her work to the Internet in 2001, and has several websites and online businesses including an interview show "Green Tea with Marilee," specializing in information on Natural and Integrative Health. Marilee works primarily with business professionals, healthcare professionals, and self-educated wellness experts, helping them with natural approaches to their health, as well as creating marketing strategies for building wealth. She is passionate about coaching health-care professionals and healing-arts practitioners to further the work and accessibility of integrative health. Marilee is also a former board member of both the American Holistic Nurses Association and Healing Touch International. She is a contributing author (chapter on financial health) to the acclaimed, award-winning book Invitation to Holistic Health: A Guide to Living a Balanced Life, 2nd ed. (Jones and Bartlett, 2010). www.RenewBeYou.com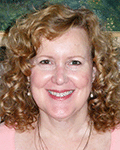 Megan Burt, MS, RN, PMH-BC, CARN, is an Advanced Practice Holistic Nurse and Integral Nurse Wellness Coach with over 35 years of experience in nursing. Megan has been adjunct faculty in the Holistic Nursing graduate program at the College of New Rochelle in New Rochelle, New York, where she taught Clinical Meditation and Imagery, and at the Huntington Meditation and Imagery Institute, Huntington, New York. She is nationally certified in both psychiatric mental health and addictions nursing. She has presented nationally and internationally on topics related to holistic nursing, addictions recovery, and transpersonal psychotherapy. She has had a private practice in creative transpersonal coaching for 15 years. Megan is a contributor to Holistic Nursing: A Handbook for Practice, 6th edition (2012) and chapter co-author on Addiction and Recovery Counseling and Imagery.

Associate Faculty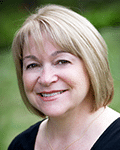 Karen Avino EdD MSN RN AHN-BC HWNC-BC – Wilmington DE
I am faculty at the University of Delaware where I teach Holistic Nursing and Integrative Health. I am a Health & Wellness Nurse Coach, Advanced Holistic Nurse, Reiki Master, Stress Management Instructor, and HeartMath practitioner. I specialize in coaching, providing stress management strategies. I am a co-editor of "Core Curriculum in Holistic Nursing" and "Holistic Nursing: A Handbook for Practice" and am the founder of the Delaware Chapter of the American Holistic Nurses Association.  [email protected]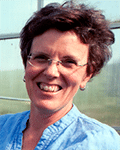 Carla Baumann RN MSN NC-BC – Berea KY
Through my practice, Osage Nurse Coaching, I work with clients and communities seeking experiences of healing and wholeness through a farm-based center for healing. Inspired by Kentucky writer Wendell Berry, I believe being connected to the rhythms and seasons of the farm can inspire wholeness and healing. I aspire to develop my practice as an agrarian nurse – drawing from the lessons of farming and community health to offer nurse coaching services.  [email protected]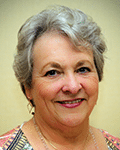 Dianna M. Blom RN BSN NC-BC CCMHP CFSP – Poulsbo WA
I have always loved being a nurse and the challenges and opportunities for growth it has given me. My career includes dialysis, oncology, and infectious disease as a staff nurse and nurse manager. As co-founder of Sustaining Care-Palliative Care Program for the chronically and terminally ill, I served as president of the Home Care Assoc. of WA and the WA State Hospice Organization. As a lifelong seeker, I have received a certificate in Spirituality, Health and Wellness, and I am certified as a Music in Healing Practitioner, a Therapeutic Touch Practitioner, and a Certified Nurse Coach. Currently I am finishing a certification as a Food and Spirit Practitioner. INC allows me to share my passion for the self-development of colleagues, clients and organizations. My new business, Ananda Integrative Coaching, assists people to find joy with sustainable changes in their health and wellbeing.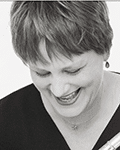 Jan Booth RN BSN NC-BC – Falls Church VA
I have enjoyed a nursing career for over 28 years that includes being a hospice nurse at the bedside, a palliative care nurse in a major medical center, and an employee health & wellness nurse for a large hospice organization. I also worked as a health educator, wellness trainer and wellness program developer. After completing the INCA program and becoming Board-certified, I started a new business called Living Well Nurse Coaching. I support people in navigating serious illness, help families to talk more openly about end of life priorities, and provide health coaching for both professional and personal/family caregivers. I aIso serve as co-faculty for an 8-month course in the DC area called Sacred Journey: Being Present with Aging, Illness & Dying and associate faculty for INCA. Two of my current projects involve facilitation of 'conscious aging' study groups, and using the creative arts to enter more deeply into issues related to aging, illness, and dying.  www.livingwellnursecoaching.com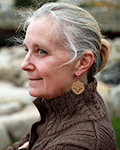 Nancy Carlson BSN BC-NC – Salem MA
I am an Integrative Nurse Coach in private practice and the owner of Joyful Healing LLC. I am an Aruvedic Health/Lifestyle Consultant and teach Yoga, Meditation, Pranayama and Reiki in workshops, at retreats and with clients. I am Associate Faculty for the Integrative Nurse Coach Certificate Program and teach One Day Workshops on integrating nurse coaching skills into practice. I also present Caring for the Caregiver workshops.   www.joyfulhealing.net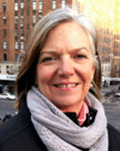 Maureen Delaney MA PMHNP-BCN – 
Long Island NY
I have been in the nursing profession for more than 35 years mostly in community health with a specialty in psychiatric nursing. My earlier experiences included inpatient and outpatient psychiatric nursing. In 1978 I attended NYU graduate school and had the privilege of studying with Martha Rogers, Dolores Krieger, and other pioneers in holistic nursing. It was a very exciting time for me. After graduating as a Clinical Nurse Specialist, I left NYC and moved to San Francisco. I had many outdoor adventures exploring, river rafting, hiking! After 2 years I  realized," there's no place like home".Upon my return I took a job with the Visiting Nurse Service of New York as I have always loved community health. I returned to school to receive a Post Master's Certification as a Psychiatric Nurse Practitioner. I still work for the VNSNY as a Psychiatric NP. My passions are painting (watercolor), swimming, travel, and living by the beach/ocean. I have a loving family and friends and I am grateful for all of my blessings.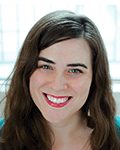 Christine Gilchrist MSN MPH RN NC-BC – New York NY
I am a graduate of the University of Pennsylvania (BSN) and Hunter College (MSN, MPH). I am an Integrative Nurse Coach certified in Clinical Meditation and Imagery. My coaching clients and I examine various aspects of personal well being, with the goal of restoring or enhancing a balanced and enriching life. This is accomplished by working in partnership to clarify goals, focus on strengths and formulate actionable steps to achieve and maintain desired results.
www.integrativenurseconsultants.com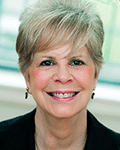 Mary Guarneri MSN RN NC-BC – East Elmhurst NY
I recently "retired" from New York City Health and Hospitals Corporation (HHC) Office of Health Care Improvement where I was an Improvement Specialist and Facilitator for Corporate Clinical Committees and faculty in the Institute for Health Care Improvement Collaborative to improve care for patients with chronic illness. I was part of the leadership team for New York City Health and Hospital Corporation's Ambulatory Care Restructuring Initiative. I spent 15 years within home care and developed the first Maternal-Child Pediatric Home Care Program and Behavioral Health Home Care Program within HHC at Elmhurst Hospital and was Director of Patient Services. Currently I am a part-time Adjunct Nursing Professor at Adelphi University School of Nursing and Public Health, St. Paul's School of Nursing and Associate Faculty for INCA. I hold certificates as a Nurse Educator in Integrative Practices, Medical Meditation and Imagery Facilitator and a Reiki Master Practitioner I have been nursing for 51 years and have had a truly blessed career—and I am not finished yet!  [email protected]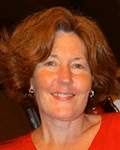 Nancy Slattery Lorch BSN RN MBA HN-BC HWNC-BC – 
Raleigh NC
Nancy has extensive experience in the health care field and a wide body of knowledge gained from her 30 year career as a Registered Nurse. With her passion for education and strongly held conviction that true healing only occurs when body, mind, and spirit are aligned, she became Board Certified as a Holistic Nurse and an Advanced Integrative Nurse Coach. She espouses the importance of quality nutrition, exercise, mindfulness, and connectedness with nature, self, & others. Nancy founded her company, Your Path to YOU – Health and Wellness  Coaching, with the goal of empowering clients to take responsibility for their health to live longer, more joyful lives and to prevent disease. She is thrilled to be Associate Faculty of the International Nurse Coach Association and enjoys promoting health through her coaching, speaking and writing.  [email protected]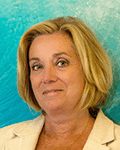 Deborah McElligott DNP AHN-BC HWNC-BC CDE – Point Lookout NY
I work with the Woman Heart Health Program at Katz Women's Institute, part of NSLIJ Health System. I do individual and group wellness coaching focusing on reducing cardiac and diabetes risk factors. I am faculty at the Hofstra NSLIJ School of Medicine & Associate Faculty at INCA. I support nurses in self development via one day coaching classes, and imagery,  reflexology  and the Power of Nursing programs. I conduct, present and publish research related to health and wellness.  [email protected]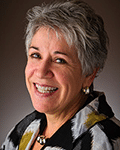 Holly Miller RN BS HNB-BC HWNC-BC CWP – Lancaster PA
I am a Health and Wellness Nurse Coach – Board Certified; founder of Healing Dynamics and associate faculty member of INCA. A graduate from the University of Pennsylvania Hospital School of Nursing and from Lebanon Valley College, I am a Board Certified Holistic Nurse and a Biofield Energy Practitioner. I am a certified instructor with Brian Luke Seaward's Holistic Stress Management with training in Hearth Math™ and Tai Chi Easy™. I am a Certified Wellness Practitioner and championed wellness activities at two Fortune 500 companies with oversight responsibilities for Occupational Health clinics and Industrial Hygiene. I work with an EAP to provide training, meditation for an adult dual diagnosis IOP group and coaching for clients. I have presented at conferences on health and wellness and am a member of the National Wellness Institute. I love being around or on the water kayaking, sailing, looking for sea glass, and find myself drawn to the Eastern Shore of the Chesapeake Bay with family and friends.  www.healingdnamics.net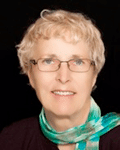 Gretchen Schodde M, ARN, FNP- B, NC-BC – Union WA
I am the Founder and Executive Director Emerita of Harmony Hill Retreat Center. The mission of Harmony Hill is to transform the lives of those affected by cancer and to inspire healthy living for all:   I am a Family Nurse Practitioner, INCCP Associate Faculty,  a former Univ. of Washington Assistant Professor, and was one of the first Nurse Practitioners in this state practicing at a rural health clinic in the Cascade Mountains. I have had a lifelong commitment to community health and wellness.  www.harmonyhill.org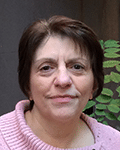 Louise Simon RN NC-BC – Forest Hills NY
I have been a nurse for over 37 years and received board certification as a Nurse Coach in 2013. I am an Adjunct Faculty member with the International Nurse Coach Association. Currently I am the Clinical Nurse Manager for the Ambulatory Clinics at Mount Sinai Hospital Queens. The majority of my career has been in women's health providing education and advocacy to the underserved women in the community. I am a trained HIV Counselor providing support & education to newly diagnosed patients. I am a Certified Aroma therapist and Reiki practitioner. I studied holistic nursing, Psychosynthesis, Clinical Imagery and Clinical Meditation and Therapeutic Touch. I have four sons, a grandson and a granddaughter. My other interests include Yoga, reading, attending the ballet and theatre, music, poetry and walking on the beach.  [email protected]

Joanne Turnier, DNP, MS, RN, ACNS-BC, NC-BC, CT, CNRN
Joanne is a Board Certified Adult Clinical Nurse Specialist and an Integrative Nurse Coach.  Her nursing career spans over 25 years with experience in Neonatal Intensive Care, Neuroscience, Palliative and End-of-Life nursing.  Joanne has primarily practiced in acute care, community health and corporate health care settings with a focus on patient centered care, program development, health literacy and cultural diversity and end of life decision making.  She has presented nationally and internationally and is a published author. Currently, Joanne works as an integrative Nurse Coach in private practice in Northport, NY focusing on health promotion, wellness and bereavement support.  She also serves as adjunct faculty at St. Joseph's College in Patchogue, NY. She has achieved board certification as Integrative Nurse Coach through the American Holistic Nurses Credentialing Center and serves as Associate Faculty for the International Nurse Coach Association offering one-day introductory programs and Integrative Nurse Coach Certification Programs for registered nurses practicing in diverse settings. She also maintains certification in Thanatology and Neuroscience nursing.   Joanne serves as an advisory board member for the American Nurses Association's Palliative & Hospice Nursing Professional Issues Panel.