Meet Our Graduates
The following nationally Board Certified Nurse Coaches are graduates of our Integrative Nurse Coach Certificate Program (INCCP) and our Advanced Integrative Nurse Coach Program (AINCP). All have joined INCA through our Membership Program that offers many opportunities to work with INCA faculty in developing new programs. Our growing INCA community is at the forefront of bringing nursing leadership into all healthcare settings, including private practice.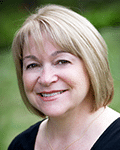 Karen Avino EdD MSN RN AHN-BC HWNC-BC – Wilmington DE – Associate Faculty Miami
I am faculty at the University of Delaware where I teach Holistic Nursing and Integrative Health. I am a Health & Wellness Nurse Coach, Advanced Holistic Nurse, Reiki Master, Stress Management Instructor, and HeartMath practitiowner. I specialize in coaching, providing stress management strategies. I am a co-editor of "Core Curriculum in Holistic Nursing" and "Holistic Nursing: A Handbook for Practice" and am the founder of the Delaware Chapter of the American Holistic Nurses Association.
[email protected]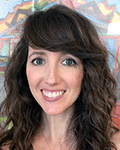 Heather Barksdale RN BSN CHPN BC-NC – Nashville TN 
I am an associate faculty member of The International Nurse Coach Association (INCA). I am an active Palliative Care Nurse Case Manager, Nurse Coach and Doula. My passion for integrative health began in 2003 on the pediatric oncology floor at Vanderbilt Children's Hospital in my hometown of Nashville TN. In the last 11 years I have studied Healing Touch, Reiki, Reflexology, Energy Work, and Mindfulness. Integrative Nurse Coaching has become the foundation for me to use all of these modalities, above all my nursing expertise, to provide the type of patient/client care I have desired since nursing school.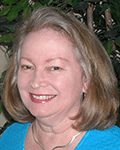 Cheryl Ann Barrett RN MSN HSMI NC-BC – Media PN
I have been a nurse for over 28 years providing holistic care in a variety of settings from hospital to home care and academic settings. Caring to make a difference one person at a time is my heart's desire using a variety of techniques learned over time: being present, reiki, shiatsu, meditation, relaxation, etc. Holistic stress management is a large component of my practice with clients as the need is universal. Currently, I work one-on-one with clients. However, I am in the process of developing group interactive sessions on stress management and wellness coaching.
[email protected]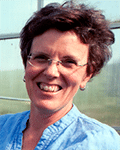 Carla Baumann RN MSN NC-BC – Berea KY
Through my practice, Osage Nurse Coaching, I work with clients and communities seeking experiences of healing and wholeness through a farm-based center for healing. Inspired by Kentucky writer Wendell Berry, I believe being connected to the rhythms and seasons of the farm can inspire wholeness and healing. I aspire to develop my practice as an agrarian nurse – drawing from the lessons of farming and community health to offer nurse coaching services.
[email protected]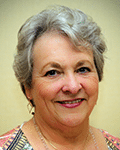 Dianna M. Blom RN BSN NC-BC CCMHP CFSP – Poulsbo WA – Associate Faculty Harmony Hill
I have always loved being a nurse and the challenges and opportunities for growth it has given me. My career includes dialysis, oncology, and infectious disease as a staff nurse and nurse manager. As co-founder of Sustaining Care-Palliative Care Program for the chronically and terminally ill, I served as president of the Home Care Assoc. of WA and the WA State Hospice Organization. As a lifelong seeker, I have received a certificate in Spirituality, Health and Wellness, and I am certified as a Music in Healing Practitioner, a Therapeutic Touch Practitioner, and a Certified Nurse Coach. Currently I am finishing a certification as a Food and Spirit Practitioner. INC allows me to share my passion for the self-development of colleagues, clients and organizations. My new business, Ananda Integrative Coaching, assists people to find joy with sustainable changes in their health and wellbeing.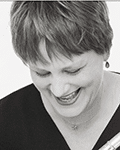 Jan Booth RN BSN NC-BC – Falls Church VA – Associate Faculty Miami
I have enjoyed a nursing career for over 28 years that includes being a hospice nurse at the bedside, a palliative care nurse in a major medical center, and an employee health & wellness nurse for a large hospice organization. I also worked as a health educator, wellness trainer and wellness program developer. After completing the INCA program and becoming Board-certified, I started a new business called Living Well Nurse Coaching. I support people in navigating serious illness, help families to talk more openly about end of life priorities, and provide health coaching for both professional and personal/family caregivers. I aIso serve as co-faculty for an 8-month course in the DC area called Sacred Journey: Being Present with Aging, Illness & Dying and associate faculty for INCA. Two of my current projects involve facilitation of 'conscious aging' study groups, and using the creative arts to enter more deeply into issues related to aging, illness, and dying.
www.livingwellnursecoaching.com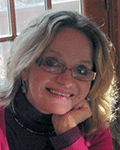 Ann Carlson RN BSN NC-BC – Walpole MA
A Nurse Coach and Reiki Master, I have extensive experience with adolescents, women's health and families with complex medical and emotional needs. Working at Boston Children's Hospital, I was instrumental in developing a program providing Reiki for staff. I established "In Harmony" in 2011 to assist others to create and manifest the life they desire around work/ life balance, fitness goals, weight management and stress reduction.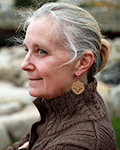 Nancy Carlson BSN BC-NC – Salem MA – Associate Faculty Kripalu & Boston
I am an Integrative Nurse Coach in private practice and the owner of Joyful Healing LLC. I am an Aruvedic Health/Lifestyle Consultant and teach Yoga, Meditation, Pranayama and Reiki in workshops, at retreats and with clients. I am Associate Faculty for the Integrative Nurse Coach Certificate Program and teach One Day Workshops on integrating nurse coaching skills into practice. I also present Caring for the Caregiver workshops.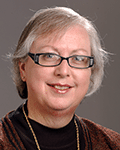 Lisa Davis PhD RN NC-BC – Canyon TX
As an educator, my coaching focuses on students, but I also work with those who are thriving with cancer. I teach in the graduate nursing program at West Texas A&M University and have designed a 3 hour graduate and undergraduate Nurse Coaching course which will be added to the curriculum in 2015.  In collaboration with Susan Luck  and Barbie Dossey, this 3 hour course will substitute for the first workshop and will count toward certification as a nurse coach.  In addition to coaching, I offer guided imagery, visualization, and therapeutic journal writing.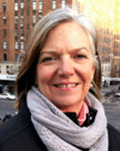 Maureen Delaney MA PMHNP-BCN – 
Long Island NY – Associate Faculty NYC
I have been in the nursing profession for more than 35 years mostly in community health with a specialty in psychiatric nursing. My earlier experiences included inpatient and outpatient psychiatric nursing. In 1978 I attended NYU graduate school and had the privilege of studying with Martha Rogers, Dolores Krieger, and other pioneers in holistic nursing. It was a very exciting time for me. After graduating as a Clinical Nurse Specialist, I left NYC and moved to San Francisco. I had many outdoor adventures exploring, river rafting, hiking! After 2 years I  realized, "there's no place like home". Back in NY, I took a job with the Visiting Nurse Service of New York as I have always loved community health. I returned to school to receive a Post Master's Certification as a Psychiatric Nurse Practitioner. I still work for the VNSNY as a Psychiatric NP. My passions are painting (watercolor), swimming, travel, and living by the ocean. I have a loving family and friends and I am grateful for all of my blessings.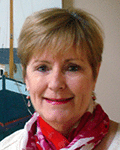 Jane Edelman RN OCN CBCN NC-BC – Wainscott NY
I began my nursing career 35 years ago after graduating from Wesley-Passavant School of Nursing at Northwestern in Chicago. I have worked from the West coast to the East coast in various areas of nursing. My passion has always been holistic nursing and integrative medicine. In the past seven years, I became certified in oncology nursing, breast cancer, and integrative nurse coaching. I also became a Reiki Master in 2009. Currently, I work at Southampton Hospital in Palliative Care where I am able to utilize all my years of experience and offer Reiki to the patients. I also have my own private practice in nurse coaching. My vision in coaching is to focus on breast cancer survivors addressing their needs post treatment and beyond.
www.janeedelman.com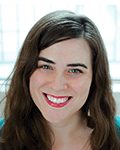 Christine Gilchrist MSN MPH RN NC-BC – New York NY – Associate Faculty NYC
I am a graduate of the University of Pennsylvania (BSN) and Hunter College (MSN, MPH). I am an Integrative Nurse Coach certified in Clinical Meditation and Imagery. My coaching clients and I examine various aspects of personal well being, with the goal of restoring or enhancing a balanced and enriching life. This is accomplished by working in partnership to clarify goals, focus on strengths and formulate actionable steps to achieve and maintain desired results.
www.integrativenurseconsultants.com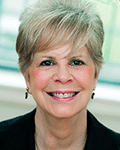 Mary Guarneri MSN RN NC-BC – East Elmhurst NY – Associate Faculty NYC
I recently "retired" from New York City Health and Hospitals Corporation (HHC) Office of Health Care Improvement as a Specialist and Facilitator for Corporate Clinical Committees. I was part of the leadership team for New York City Health and Hospital Corporation's Ambulatory Care Restructuring Initiative. I spent 15 years within home care and developed the first Maternal-Child Pediatric Home Care Program and Behavioral Health Home Care Program within HHC at Elmhurst Hospital and was Director of Patient Services. Currently I am a part-time Adjunct Nursing Professor at Adelphi University and St. Paul's School of Nursing and Public Health. I hold certificates as a Nurse Educator in Integrative Practices, Medical Meditation and Imagery Facilitator and a Reiki Master Practitioner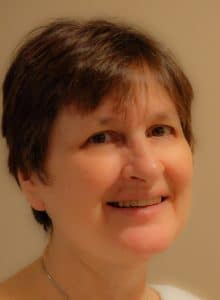 Elizabeth Kiekhafer, RN, BSN – Minneapolis, MN
I have over 40 years of diverse nursing experience, including hospital, student health, and public health. My affection for holistic nursing started with my first job which employed The Primary Nursing Model of Care. In 1995, I completed a BSN program which was rooted in holistic nursing practices. Recognizing patients/clients desire for changing their health behaviors, I completed INCA and AINCP training. I became Board-Certified and an Associate Faculty Member. I also have certification from The Huntington Meditation and Imagery Center. My new business, Partnership for Wellbeing, LLC, is an Integrative Holistic Nurse Coaching Practice, which I created to empower clients to obtain their goals for optimal health. I was a long-term caregiver to my mother who died in 2010. I feel passionate about supporting other caregivers experiencing different stages in their caregiving journey. I spend spring and summer attending to my flowers and water gardens. My husband, Tom and I enjoy nature, hiking, cross country skiing and taking our dogs to the dog park. Our 3 adult children are Tom, Andy, and Shannan.
763-639-5640   |    [email protected]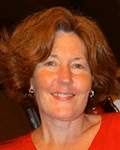 Nancy Slattery Lorch BSN RN MBA HN-BC HWNC-BC – 
Raleigh, NC – Associate Faculty Miami
Nancy has extensive experience in the health care field and a wide body of knowledge gained from her 30 year career as a Registered Nurse. With her passion for education and strongly held conviction that true healing only occurs when body, mind, and spirit are aligned, she became Board Certified as a Holistic Nurse and an Advanced Integrative Nurse Coach. She espouses the importance of quality nutrition, exercise, mindfulness, and connectedness with nature, self, & others. Nancy founded her company, Your Path to YOU – Health and Wellness  Coaching, with the goal of empowering clients to take responsibility for their health to live longer, more joyful lives and to prevent disease. She is thrilled to be Associate Faculty of the International Nurse Coach Association and enjoys promoting health through her coaching, speaking and writing.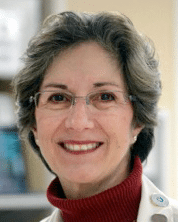 Maria C. Mazzer BA RN HNB-BC HWNC-BC – Upper Saddle River NJ
I work full-time as an Integrative Healing Practitioner at The Valley Hospital in Ridgewood, NJ. I have a private practice, Sanctuary Integrative Nursing Institute, LLC, am a faculty advisor for the Birchtree Center for Healthcare Transformation, associate faculty for INCA, and founder of The Saddle River Valley Healing Arts Consortium. Board-certified as a holistic nurse and a health and wellness nurse coach, I am a Reiki Master, Clinical Aromatherapist, stress management instructor, "m" Technique touch therapy practitioner/instructor, and have written & recorded cd's of guided imagery.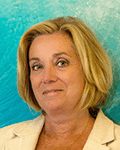 Deborah McElligott DNP AHN-BC HWNC-BC CDE – Point Lookout NY – Associate Faculty NYC
I work with the Woman Heart Health Program at Katz Women's Institute, part of NSLIJ Health System. I do individual and group wellness coaching focusing on reducing cardiac and diabetes risk factors. I am faculty at the Hofstra NSLIJ School of Medicine & Associate Faculty at INCA. I support nurses in self development via one day coaching classes, and imagery,  reflexology  and the Power of Nursing programs. I conduct, present and publish research related to health and wellness.
[email protected]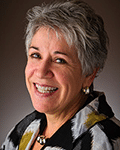 Holly Miller RN BS HNB-BC HWNC-BC CWP – Lancaster PA – Associate Faculty Kripalu
I am a Health and Wellness Nurse Coach – Board Certified; founder of Healing Dynamics and associate faculty member of INCA. A graduate from the University of Pennsylvania Hospital School of Nursing and from Lebanon Valley College, I am a Board Certified Holistic Nurse and a Biofield Energy Practitioner. I am a certified instructor with Brian Luke Seaward's Holistic Stress Management with training in Hearth Math™ and Tai Chi Easy™. I am a Certified Wellness Practitioner and championed wellness activities at two Fortune 500 companies with oversight responsibilities for Occupational Health clinics and Industrial Hygiene. I work with an EAP to provide training, meditation for an adult dual diagnosis IOP group and coaching for clients. I have presented at conferences on health and wellness and am a member of the National Wellness Institute. I love being around or on the water kayaking, sailing, looking for sea glass, and find myself drawn to the Eastern Shore of the Chesapeake Bay with family and friends.
www.healingdnamics.net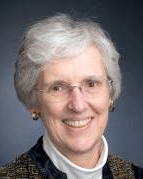 Mary Jane Ott MN MA NC-BC – Portland OR – Associate Faculty Harmony Hill
I am delighted to be a part of the International Nurse Coach Association and to serve as an Associate Faculty member in the Integrative Nurse Coach Certificate Program. In my almost 50 years in nursing I have worked as a Pediatric Nurse Practitioner and Marriage, Family, Child Therapist holding dual clinical and academic appointments in a variety of clinical settings and across specialties. I've been able to share my work in numerous presentations and publications. As an Integrative Nurse Coach I work with individuals, families and small groups as they embrace optimal health and healing in the midst of life's challenges. I have a special interest in the skillful use of mindfulness, yoga and energy healing.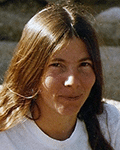 Maureen Powers RN BSN PHN HNB-BC HWNC-BC – Homer AK
I have 40+ years of nursing experience working with people of all ages for optimum wellness. Using Body/Mind/Spirit Approaches in Ambulatory Care Clinic,Mental Health, Hospice and Home Care, Modalities: Awareness Practices: BodyScan, Mindfulness, Meditation, Imagery, Affirmations, Dreams, & Energy. Lifestyle Changes: Healthy Nutrition; Movement, Exercise & Outdoor Activities; Rest & Relaxation. Self-Care techniques for transformation.
[email protected]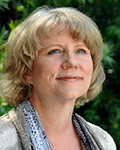 Lynn B. Quinn RN MSN CNS NC-BC – Fresno CA – Associate Faculty Harmony Hill
I have been an RN for over 30 years. The majority of this time I have specialized in adult oncology care that included: inpatient and outpatient chemotherapy, hospice home health, home IV therapy, and as a Breast Care Coordinator (aka Breast Cancer Navigator). I completed a MSN (Clinical Nurse Specialist with an emphasis in nursing education) in 2011. In 2012, I started a private practice as a Nurse Health Coach in Fresno, CA. In my practice, I empower oncology professionals, cancer survivors, caregivers and others to navigate, choose, and stay focused on the wellness goals that are important to them so that they may heal and thrive. In 2013, I completed both the INCCP, the AINCP, and became a Board Certified Nurse Coach. In 2014, I joined INCA as an Associate Faculty member. I recently completed a 200-hour Yoga Alliance yoga instructor-training program and I am teaching two classes a week at Fig Garden Yoga Studio.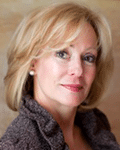 Kim Richards, RN, NC-BC – Denver CO
I am founder and owner of the Self-Care Academy™, professional speaker, entrepreneur, and a graduate of the Integrative Nurse Coach Certificate Program. As a nurse and an executive recruiter, I became aware after interviewing hundreds of nurses, of a common theme emerging as nurses were expressing signs of Compassion Fatigue, a debilitating phenomenon in healthcare. Combining my passion for nursing, fitness and coaching, I created the Self-Care Academy's comprehensive programs dedicated to improving employee engagement, relationships with peers and creating optimum healing environments offering workshops, and learning various modalities for self-care,  stress education and for a lasting behavioral shift documented by measurable metrics. I utilize Barbara Dossey's identified pathways of self-care (physical, mental, emotional, spiritual, relationships and choice) to create a framework for caregivers to build their own self-care toolkit. I also provide training to develop strategies for success for those wishing to start new businesses.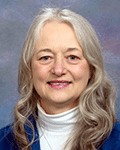 Margaret Schmidt MSN FNP NC-BC – Rice Lake WI
I am a Dementia Care Specialist for the Barron County Office on Aging and provide Caregiver Coaching for families dealing with memory change. Using a caregiver assessment, I assist them to connect with community resources, support groups, educational programs, Adult Day services and funding sources for care. Northwoods Nurse Coach is my private practice for individual wellness coaching and management of ongoing health conditions. Modalities used include: Integrative Health and Wellness Assessment, relaxation and deep breathing, Laughter Yoga, journaling, reflection and mindfulness practices. I guide individuals and groups to understand that wellbeing is achieved when body, mind and spirit are cared for and honored.
www.northwoodsnursecoach.com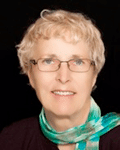 Gretchen Schodde MN, ARNP, FNP- B, NC-BC – Union WA – Associate Faculty Harmony Hill
I am the Founder and Executive Director Emerita of Harmony Hill Retreat Center. The mission of Harmony Hill is to transform the lives of those affected by cancer and to inspire healthy living for all:   I am a Family Nurse Practitioner, INCCP Associate Faculty,  a former Univ. of Washington Assistant Professor, and was one of the first Nurse Practitioners in this state practicing at a rural health clinic in the Cascade Mountains. I have had a lifelong commitment to community health and wellness. I enjoy gardening , music, reading, cooking, walking and annually I co-facilitate a pilgrimage retreat to the sacred healing Isle of Iona, Scotland.
Heather Shockley MSN, RN, NC-BC, RYT-200
With over 15 years experience as a critical care nurse and clinical leader combined with continued professional and self development; Heather has gained the knowledge and expertise to partner with corporate and individual clients in achieving their professional, health, and wellness goals. Heather is passionate about living an integrative health and wellness lifestyle. She enjoys yoga, stand up paddle boarding (SUP), hiking, traveling, seeing music, volunteering, and spending time with friends and family. Heather is the senior science instructor for Berkana Institute of Massage Therapy and serves on the Board of Directors for Helping Hands Health Education. Heather is a board certified nurse coach, TED* (*The Empowerment Dynamic) practitioner, American Heart Association PALS and ACLS instructor, and registered yoga teacher. She offers customizable corporate and private coaching services as well as yoga and meditation packages through her integrative health practice, Collaborative WELLNESS.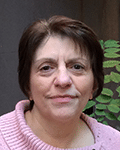 Louise Simon RN NC-BC – Forest Hills NY – Associate Faculty NYC
I have been a nurse for over 37 years and received board certification as a Nurse Coach in 2013. I am an Adjunct Faculty member with the International Nurse Coach Association. Currently I am the Clinical Nurse Manager for the Ambulatory Clinics at Mount Sinai Hospital Queens. The majority of my career has been in women's health providing education and advocacy to the underserved women in the community. I am a trained HIV Counselor providing support & education to newly diagnosed patients. I am a Certified Aroma therapist and Reiki practitioner. I studied holistic nursing, Psychosynthesis, Clinical Imagery and Clinical Meditation and Therapeutic Touch. I have four sons, a grandson and a granddaughter. My other interests include Yoga, reading, attending the ballet and theatre, music, poetry and walking on the beach.
Debbie Smith RN CCRN HWNC-BC CHC – Dallas Texas
I am currently employed as a RN Health Coach and Care Coordinator for employees and patients of a large healthcare system in Dallas,Tex. In addition to  telephonic outreach and visiting clinics , I facilitate Stress Management and Motivational Interviewing workshops. My goal is to touch lives in a positive way and bring an integrative perspective into this patient-centered medical home model while honing my nurse coaching skills. I am also in the process of re-building my Wellness Practice as a Nurse Coach and Health Facilitator.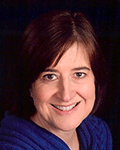 Linda Stulz RN, NC-BC, M.Ed – Cincinnati OH
I am an Integrative Nurse Health and Wellness Coach in Private Practice, as well as a Psychiatric Mental Health Nurse at Good Samaritan Hospital and the Lindner Center of Hope in Cincinnati, Ohio. I've used my coaching skills working with patients, families, co-workers and in personal life have found these skills to be life transforming. I graduated from Xavier University with degrees in Nursing and Counseling and from the University of Cincinnati with a degree in Education. I have additional certifications in Healing Touch, Mindfulness, Guided Imagery, Self-Care, Emotional Polarity Technique and Massage Therapy. I am a member of the American Holistic Nurses Association. My passion is to combine coaching and other holistic practices with traditional healthcare in order to create a happier and healthier community.
phone-513-309-4270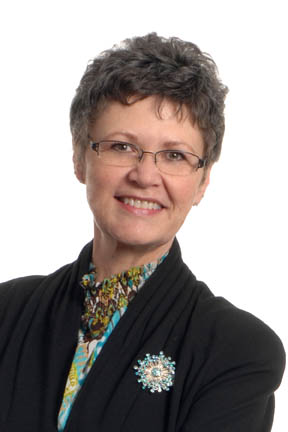 Heidi Taylor PhD MS BSN – Amarillo Texas
As a board certified nurse coach, long-time nurse educator at West Texas A&M University, and owner of WholeNurse Coaching and Consulting, I am committed to helping people cultivate their own resilience through living a more authentic, engaged, and healthy life. With a special emphasis on working with nursing students and practicing nurses, I focus on stress reduction techniques and tapping into inner wisdom for guidance. I offer uniquely crafted and individually designed private appointments (face-to-face and telephone), group sessions, workshops, and retreats. As an experienced public speaker, I provide keynote and conference presentations on a variety of topics related to holistic nursing practice, integrative nurse coaching, nursing education, courage in the workplace, restoring the heart for service, and resilience.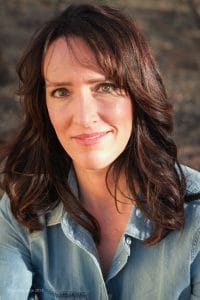 Christine Woolsey, BSN, RN, NC-BC, HNB-BC – Portland, OR
I've been a Registered Nurse since 1996.  I completed my BSN in 2014 at Northern New Mexico College, a Holistic/ Integrative RN to BSN program.   I am a Board Certified Nurse Coach and a Board Certified Holistic Nurse.  I completed both the INCCP and AINCP with the International Nurse Coach Association in 2013 and am an associate faculty member for INCA.  Modalities I enjoy using with clients include Aromatherapy, Guided Imagery, and Mindfulness Meditation /Awareness Practices.  I work in Pre Op/PACU, Center For Health and Healing Short Stay Unit Oregon Health and Science University.  I am a self-care advocate in my workplace and enjoy coaching patients and nurses.  I will be starting the Family Nurse Practitioner program at OHSU in the fall 2015.  I look forward to having an Integrative Holistic Primary Care Practice in Portland, Oregon in the near future.
www.integrativenursecoaching.com