Even before the COVID-19 pandemic, nursing burnout has been a pervasive problem. Now, nurses have reached a new peak of exhaustion. Research has shown that nurses suffering from burnout syndrome in hospital systems often attribute their feelings to individual pressures, poor management, organizational issues, and the type of work being performed.
And when nurses are suffering, it leads to high turnover rates, poor performance on the job, decreased patient safety, and more nurses leaving our incredible profession.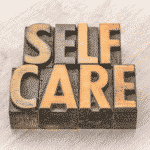 If this sounds like something you're experiencing, it might be time to renew your self-care strategies. Practice self-care by taking time for yourself, practice deep breathing, spend time in nature, and make sure you're eating healthy.
After all, you can't take care of others if you don't take care of yourself first.
If self-care isn't enough, you may be thinking about a career transition.
Enter Nurse Coaching.
Nurse coaching allows you to practice autonomously while helping your patients/clients to achieve their goals by optimizing their integrative lifestyle health and wellbeing.
As a nurse coach, you'll get to work with individuals, families or groups to help make a lasting difference in their lives. Nurse coaching is a field wholly different than your average 12-hour shift in a high-pressure, high-stakes environment.
The ultimate result is improved satisfaction with your nursing career and better outcomes for your clients! Learn more about the benefits of becoming a nurse coach to see if it's the right career for you.
Why Should You Become a Nurse Coach?
First, what is a Nurse Coach?
The American Holistic Nurses Association defines it as a results-oriented, structured interaction with clients to help them meet their goals. In other words, you'll provide clients with the tools and motivation they need to make decisions about areas of their life that have been holding them back from optimal health and wellness.
Your job is to facilitate healing through assessment, education, and collaboration.

You may see many similar terms…
Nurse Coach, Integrative Nurse Coach, Nurse Health Coach, Nurse Life Coach, Nurse Wellness Coach, Nurse Health and Wellness Coach
… they're all the same!
1. You'll Be Able to Work on Your Own Terms
As a nurse coach, you get to be in charge of how you interact with clients, and you can use your intuition and creativity to create a personalized healing environment. Plus, if you open your own practice, you'll literally be your own boss. You can set your own hours and work when it's convenient for you. Take your specialty knowledge and share it with others in a way you choose!
2. Make a Real Difference in the Healthcare System
In many healthcare settings, you could have a dozen patients you need to single-handedly manage at any given moment. With nurse coaching, you'll have one-on-one time with each patient, meaning you can create authentic relationships and deep connections with each one. No more rushing from room to room with only a few seconds of scattered interaction.
Plus, you'll get to talk about more than just their diagnosis on paper — you'll get to understand who they really are in their daily lives so you can guide them toward finding their own solutions to optimizing their health.
How many times have you thought about our ineffective healthcare system and how you would do things differently?
The Nurse Coach is a leader who advocates for and creates new approaches to optimizing lifestyle health and wellness.
This is the path forward for nurses to be recognized for their contributions to improving overall health and wellbeing.
3. You Get to Really Help
In some nursing settings, it can feel like there's nothing you can do to help patients because you are tied to the limitations of the system you work in, and time constraints. When you're on the floor, you simply don't have the time to sit down and find out what the barriers are to maintaining a diabetic diet or help your precious patients define their health goals. And without this important nurse-client collaboration, you know they'll end up back in the hospital a few months later. As a nurse coach, you can stop this cycle and finally get them on the path to wellness and discovering what is most important to them.
4. The Job Market Is Thriving
Nurses hold a very special place in our healthcare system. Why? Because you are the most honest and ethical professional, and provide the interface between medicine and human beings. You are the heart of healthcare and this means you are perfectly poised to pioneer a much needed, new model for patient-centered care.
While nurse coaching isn't a new concept (it was first defined by Betty Neuman, RN, PhD, FAAN, and Dorothea Orem, RN, BSN, MSN over 30 years ago), healthcare providers are finally recognizing the benefits and how cost-effective the practice can be. Studies indicate improved health outcomes when patients feel listened to by their providers and are actively participating in their own health-care decisions.
Plus, using the Nurse Coaching Model in daily practice creates a positive, energetic space to practice joyfully and soulfully. As such, the job market is ripe with opportunity. As you'll see below, there are numerous career paths you can take with nurse coaching.
5. You Can Step Outside Traditional Medicine
Western medicine is an amazing system of care that's saved numerous lives over the years. That said, there are other cultural systems of care that can improve health and wellbeing further. As a nurse coach, you can integrate these complementary traditions into your practice if your client wants to incorporate a more holistic approach in addition to their traditional medical care. If you have accumulated many holistic skills along the way, this is your opportunity to integrate them under the umbrella of Nurse Coaching.
6. You Can Put an End to Nurse Burnout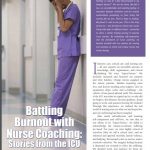 Nurse burnout is a horrible feeling. It's feeling apathy and loss of sleep. It's feeling irritation and irritability towards things that used to make you thrive. It's fatigue, loss of joy for your work, and loss of love for yourself, and you don't know why.
Nurse Coaching can put an end to Nurse burnout, because we place a high priority on building self-care into our practice to release our sorrows, our fears, and the loss and tragedy we experience everyday. We create moments of pause and presence to honor our patients, our colleagues, and ourselves, even in the busiest of work environments. And we learn to honor ourselves in our humanness.
Instead of counting down the seconds until you have to be at work and feeling like you'd rather pull out your hair than step in another hospital, you can actually look forward to heading to your rewarding and personally satisfying job.
7. You Can Help Yourself as Much as Your Clients
Self -Transformation is a commonly expressed outcome of our graduates. Because you must personally experience the process to begin integrating it into who you are as a nurse first, it inherently transforms you also. We are firm believers in walking the talk. When you believe in and can articulate what you are promoting, others follow. Become the leader of wellness initiatives and experience a new excitement for your work.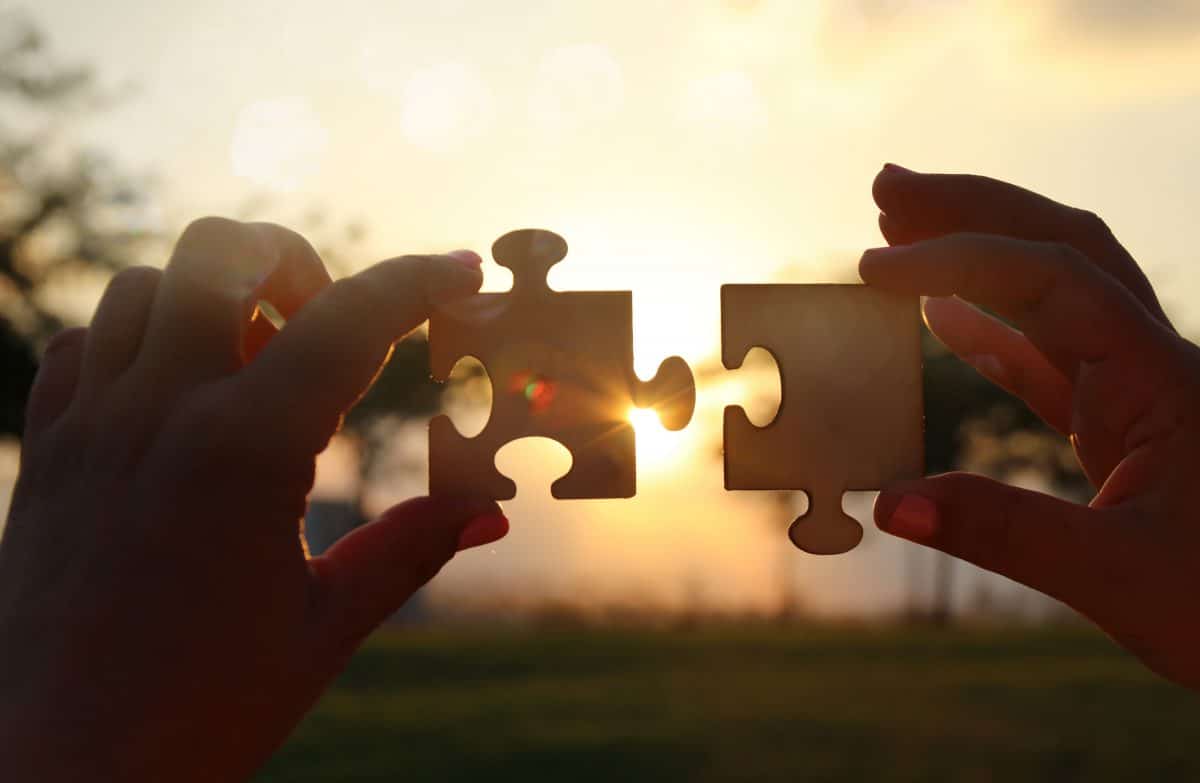 Types of Nurse Coaching
One of the benefits we mentioned above is that there are plenty of career choices when it comes to being a nurse coach. The options are endless: providers offices, community health, hospitals (employee and population health) insurance companies, your own business, faith-based organizations, corporate wellness… the list goes on!
Interprofessional Team Member
Working as a nurse coach provides you with the opportunity to work in many settings with like-minded providers who believe in promoting whole person health the same way you do. You can work in private practice alongside other healthcare providers, chiropractors, massage therapists, acupuncturists, functional medicine physicians, holistic nutritionists, etc.
Establishing a network for referrals to providers who want to achieve the same outcome is powerful. The possibilities are endless here.
Community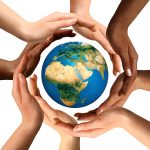 Being a community nurse coach means your focus will be on more than just individuals —you'll also be advocating for the health of the global population. Community centers are eager for wellness-oriented programming. This is an incredibly rewarding job where you can really make a difference in specific population groups and communities.
Hospital
Even hospitals have begun to turn to nurse coaching to help reduce rehospitalization and length-of-stay rates of high dollar cost client populations. Some Nurse Coaches do not leave their current place of employment but bring new programming and ideas to make a difference right where they are. Many Nurse Coaches become the wellness champion in their facility and provide needed self-care group programs to other nurses.
Your Own Business
One of the most alluring forms of nurse coaching is starting your own practice. With this option, you'll get to set your own hours and rates, as well as decide what clients you want to take on. You get to dream, envision and create your own business. While this takes planning, determination, and an entrepreneurial spirit, many Nurse Coaches have found great personal reward.
Certification provides credibility to the public that you have met the competencies required for practice. While it is not a requirement, it is recommended to show the world that the nursing profession is recognizing your specialty practice.
The American Holistic Nurses Credentialing Corporation (AHNCC) has multiple certificate options you can pursue — Nurse Coach (NC-BC), Holistic Nurse (HN-BC) and Health & Wellness Nurse Coach (HWNC-BC). To earn these, you'll need an active RN license as well as two years of full-time nursing experience, 60 CNEs / contact hours over the past three years, and 60 hours of coaching experience.
Get Your Nurse Coaching Certificate with Help From the Integrative Nurse Coach® Academy
The Integrative Nurse Coach® Academy | International Nurse Coach Association is here to help guide your practice transformation and prepare you for new employment opportunities.
Our Integrative Nurse Coach Certificate Program meets the requirements for the continuing education and coaching experience components of the AHNCC board certifications, meaning you'll be well on your way to becoming a board-certified Nurse Coach and/or Holistic Nurse! !
Even if you decide not to change your job, the Nurse Coaching skills you learn in the program can be helpful in any setting. Graduates of the Integrative Nurse Coach® Certificate Program describe renewed energy and new ideas for the job they are currently in.
Because we offer such a robust program, many employers provide tuition reimbursement for nurses who attend our training.
Ending Nurse Burnout
If you're ready to put an end to nurse burnout and focusing only on symptom management and disease care, nurse coaching is definitely something to consider. Health promotion requires creative problem solving to complex questions.
Learning meditation and imagery awareness practice interventions encourages deep reflection and creates an openness to possibilities for change for both clients and nurses. Self-Development of the nurse is an integral part of the program, with self-care and awareness practices woven through each weekly module. A Nurse's personal self-balance is essential to providing excellent nursing care. There is nothing worse than being cared for by a burned-out nurse!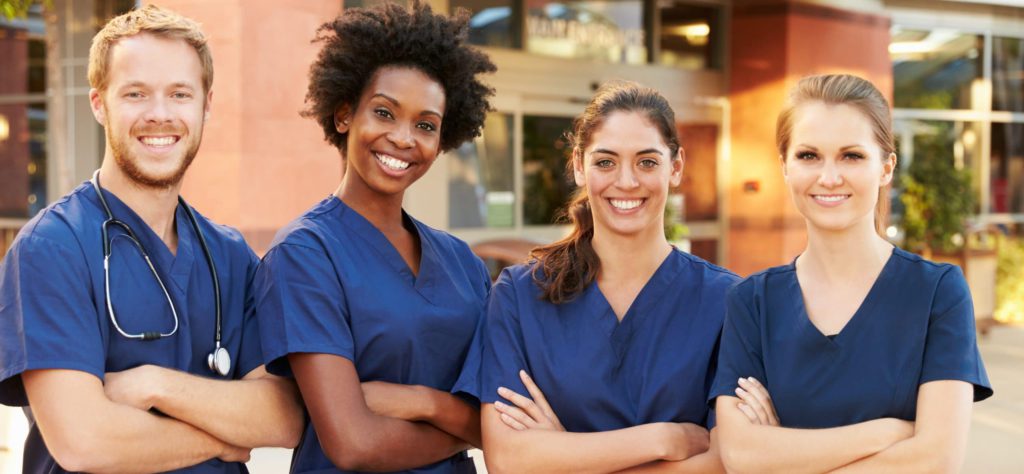 Transforming Health Care
There is no doubt that nurses are the ultimate health coach. As the world's most trusted profession, nurses are uniquely positioned to pioneer a much needed, new healthcare model with an emphasis on patient-centered care.
We use the Nurse Coach process that is in alignment with the Nursing Process. The Integrative Health & Wellness Assessment tool categorizes our focus on the whole person in 8 different areas: Life Balance and Satisfaction, Relationships, Spiritual, Mental and Emotional, Physical (Nutrition, Exercise & Weight), Environmental, and Health Responsibility.
This whole person approach acknowledges and allows your years of nursing education, training, skills, and experience to be put into meaningful practice.
Sign up today to get on a new career path you've been dreaming of.