A strong Nurse Coaching foundation through an American Holistic Nurses Association endorsed program like the Integrative Nurse Coach® Certificate Program, followed by Nurse Coach Board certification through the AHNCC sets you up for success as an expert in your field; however, running a successful Nurse Health Coach business takes a different skillset than the actual Nurse Coaching itself.
As with all business owners, if you aren't marketing your services appropriately, your business will not flourish. We are in a Google era- where anything and everything you want to find is at your fingertips- your Nurse Coaching business needs to stand out.
So, what are you doing to make your nurse coaching business visible?
Here are 7 simple strategies to build your Nurse Health Coach Business and brand.
Define your target audience: Once you have your niche narrowed down then determine who your ideal client is and what problems or obstacles you help them overcome. This will give you the content for your website.
Build your website: This is likely the most important digital asset you have as it's the homebase base and storefront for your business. Whether you choose wordpress, a pre-built, or custom-built site, having a website validates you as a business. Do your research though, this is not an easy task so assess your level of tech savviness and get help if needed. Keep in mind, if you have not tunneled your specific niche and honed in understanding the problem you can solve for them, then you are not ready to develop your website.
Your URL (a.k.a. website address) structure is important: When someone is searching for services or help within your specific niche, you want them to find you. That involves some SEO (search engine optimization) strategy to get you noticed on the higher rankings and your URL is part of that. Deepcrawl gives a nice rundown of various strategies to set up your various strategies to set up your URL.
Blog Consistently: Blog postings are an integral part of marketing for your nurse health coach business and how often you do it depends on several factors, including work/life schedule, type of content you want the world to see, length of blog article, type of blog. As a busy nurses and Nurse Coaches, we need to plan and schedule how often to post a blog. Regardless of whether you post one or two times a week, twice a month, or monthly, the important factor of posting fresh, valuable content on a regular basis is key.
Create a LinkedIn business driven account: LinkedIn can be considered an extension of your website. This platform has changed over the last 10 years and the way business owners use it to network has proven profitable for many. Keep in mind that there aren't a lot of LinkedIn training modules specific to businesses, but rather to job seekers, so may need to do a little research to tweak your Business Profile.
Network: Networking can grow your business faster. Connect with other Nurse Health Coaches on LinkedIn and other social media platforms, Volunteer, host an event in your community, become a member of the AHNA.
Show Up: Don't forget why you are a Nurse Coach. All this business stuff doesn't mean anything if you are not authentic with yourself and those you help. Ninety percent of your success is about showing up, so practice, practice, practice.
The process of building a successful nurse health coach business takes a good mindset, time, patience, and some failure, but if you are persistent and feel strongly enough about what you want to share with the world, then there is no stopping you.
The strategies covered in this blog do not cover all the strategies involved in running successful nurse health coaching business. To get that, I recommend taking a business course specifically for nurse coaches, like the one offered by INCA. It's a course created by INCA Specialty Faculty and NursePreneurs CEO, Catie Harris, PhD, MBA, RN.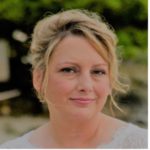 Lisa is an adult wellness nurse in a family practice by day and a freelance health content writer by night….and Saturday morning. She is passionate about her career because she gets to do what makes her happy, help others and write.
Lisa is still actively involved with her INCA alumni and meets monthly with her cohorts and pursuing her board certification in Nurse Coaching.