Remembering our beloved friend, mentor, advocate, leader, and founder.
Susan Jayne Luck (1948 – 2022)
Susan made significant contributions to holistic nursing, integrative health, and nurse coaching, including co-founding the International Nurse Coach Association (INCA), and has written numerous publications on nutrition, environmental health, holistic and integrative nursing, nurse coaching, and leadership, in addition to teaching and developing coaching programs both nationally and globally.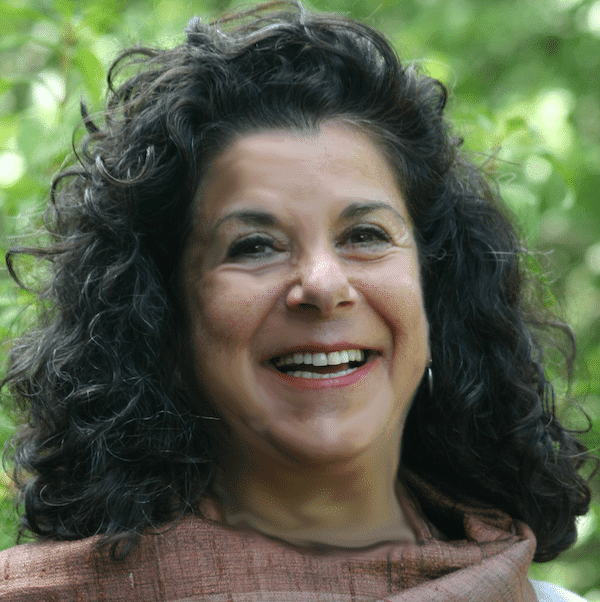 As a passionate activist and concerned 'local to global' citizen, Susan founded EarthRose Institute, a non-profit organization devoted to environmental health awareness and education. She also initiated and carried out countless integrative health projects for community groups in her local community and across the globe.
Susan was the Director of Nurse Coaching at Rezilir Health in Hollywood, Florida, and the Nutrition Consultant for Special Immunology Services at Mercy Hospital in Miami. It was Susan's passion to heal, care for, and advance the well-being of people and communities via instruction, modeling, coaching, and practice. Her courage, kindness, intellect, sense of humor, and philanthropic spirit helped to illuminate the world and will live on in everyone she touched.
Susan touched the lives of so many people, and her legacy can be felt throughout INCA, in her community, in the lives of her family, friends, colleagues, and patients.
Barbara Dossey, Co-Founder of INCA and dear friend of Susan Luck for over 35 years, opened up Susan's memorial service and shared this memory:
"Susan is one of the most love-filled, compassionate women I have ever known. She was a bright beacon of wisdom, hope, and bright light with a gorgeous smile and infectious laughter."
Ronald Kanka, INCA's Executive Director of Operations, shared:
"Susan had a unique way of seeing the best in a person, even when they couldn't see it themselves."
Karen Avino, INCA's Executive Director of Education, shared:
"I loved the way Susan built our community of loving and caring like-minded people that still continues to remain together today."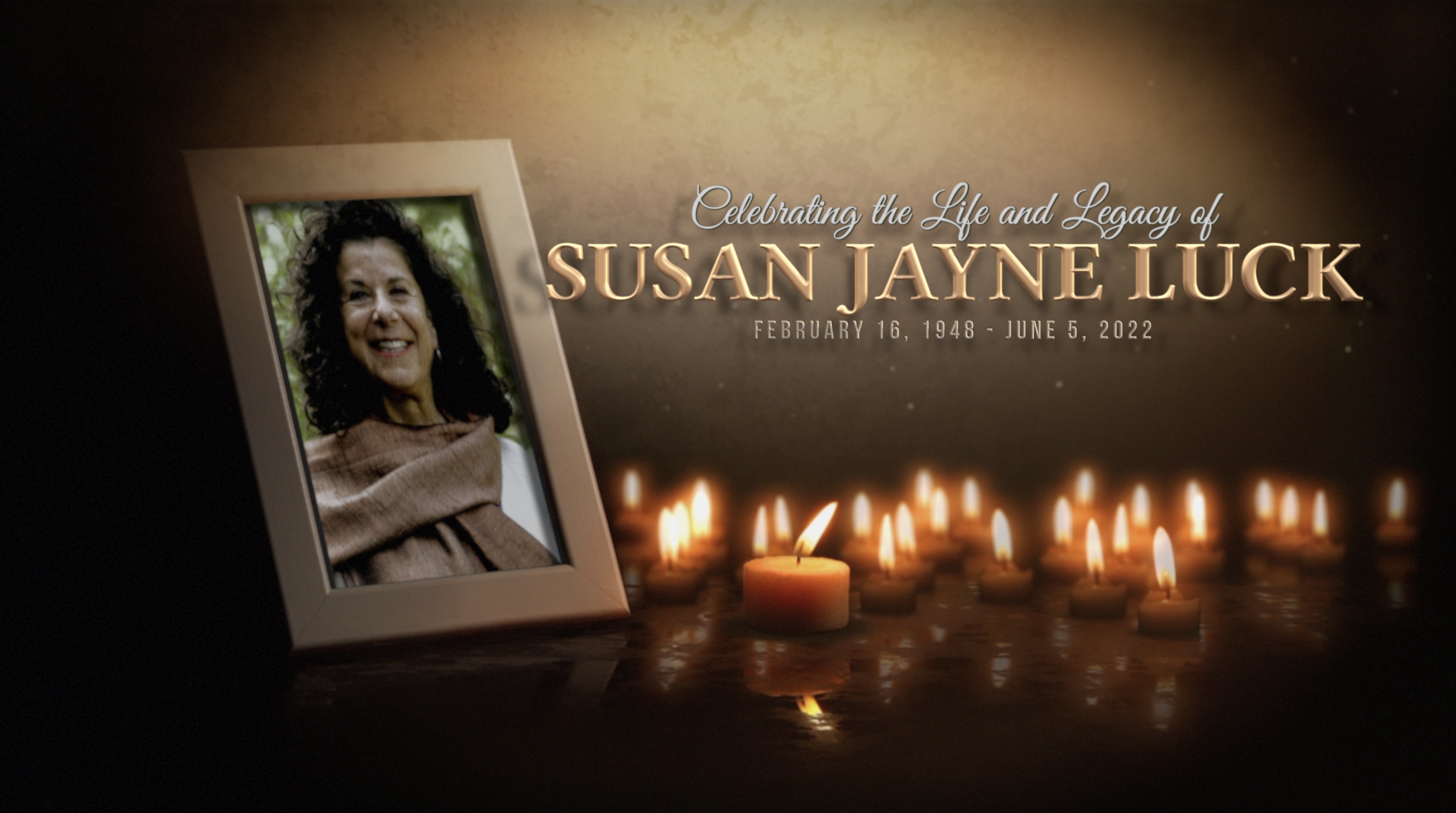 The tributes to Susan Luck continued across social media platforms, at her memorial service, and through dedicated donations to EarthRose Institue. Many remember her positive energy, infectious laugh, contagious smile, a wide array of knowledge, authenticity, and compassion for all. Just a few of hundreds of dedications are showcased below.
"Susan's enthusiasm was contagious, and she was a bright light. Bob and I loved her passion for this endangered planet. Susan gave us hope and so much love. She was inclusive and always pulled people together from all over the world." -Karen Olsen
"Susan was so quick to laugh. We loved being "imps" together – confessing our love for chemical-filled Afgan Red Nars lipstick – She was willing to be vulnerable and perfectly imperfect with me. I will miss her laugh but never will I forget her smile… and yes, that gorgeous hair!" -Gladys Campbell
"I met Susan in NYC in the early '80s, so impressed with her passion for and progressive perspective on nursing' her light guided me toward my commitment to Holistic Nursing and on to the INCA Nurse Coaching program'may you fly freely in the universe. Susan, and may your spirit continue to lead the way toward the new paradigm in nursing and healthcare…we can heal the planet by healing ourselves'much love and gratitude to you, Susan." -Marta Johnson RN, HWNC -BC, HN-BC
"What a beautiful soul inside and out. Her legacy will live on in each of us as she leaves a giant footprint in nursing across the board. Honored to have worked beside her and learned a great deal as she mentored and coached me. She showed such love & compassion for each and every life she touched. RIP, dear friend." -Tammy Graham Motola
"A beautiful and inspiring nurse coach leader. May she Rest In Peace and Love knowing her caring spirit and professional vision lives on in the many nurses she taught and lives she touched." – Shelley Owen Williamson
"Such a loss for all of us who were touched by her wisdom, vision, and never-ending encouragement. A beautiful soul inside and out that will live on through her amazing legacy." -Caroline Sanchez
Her legacy will continue to inspire others in their personal and professional lives. She has dedicated much of her work to bettering the lives of others and promoting a positive, healthy lifestyle for all. She led countless webinars, taught hundreds of courses, researched and wrote books and articles, and much more to educate others and inspire them to be their best version.
The Integrative Nurse Coach® Academy has created the Susan Jayne Luck Scholarship for Environmental Health Nurses in honor of our beloved co-founder. This will be a full scholarship to our Integrative Nurse Coach® Certificate Program. More information about this scholarship will be available in August.
Susan's Contributions to the INCA Community (Just to name a few)
Webinars:
Podcast:
Books:
Blogs:
We are incredibly grateful for our time with Susan and all of her contributions to INCA. Our students, alumni, faculty and staff will continue to honor her memory, legacy, and dreams here at the Integrative Nurse Coach® Academy and beyond.
We miss you dearly, Susan.