A Holistic Approach to Wellness
10 Week Online Course for All Nurses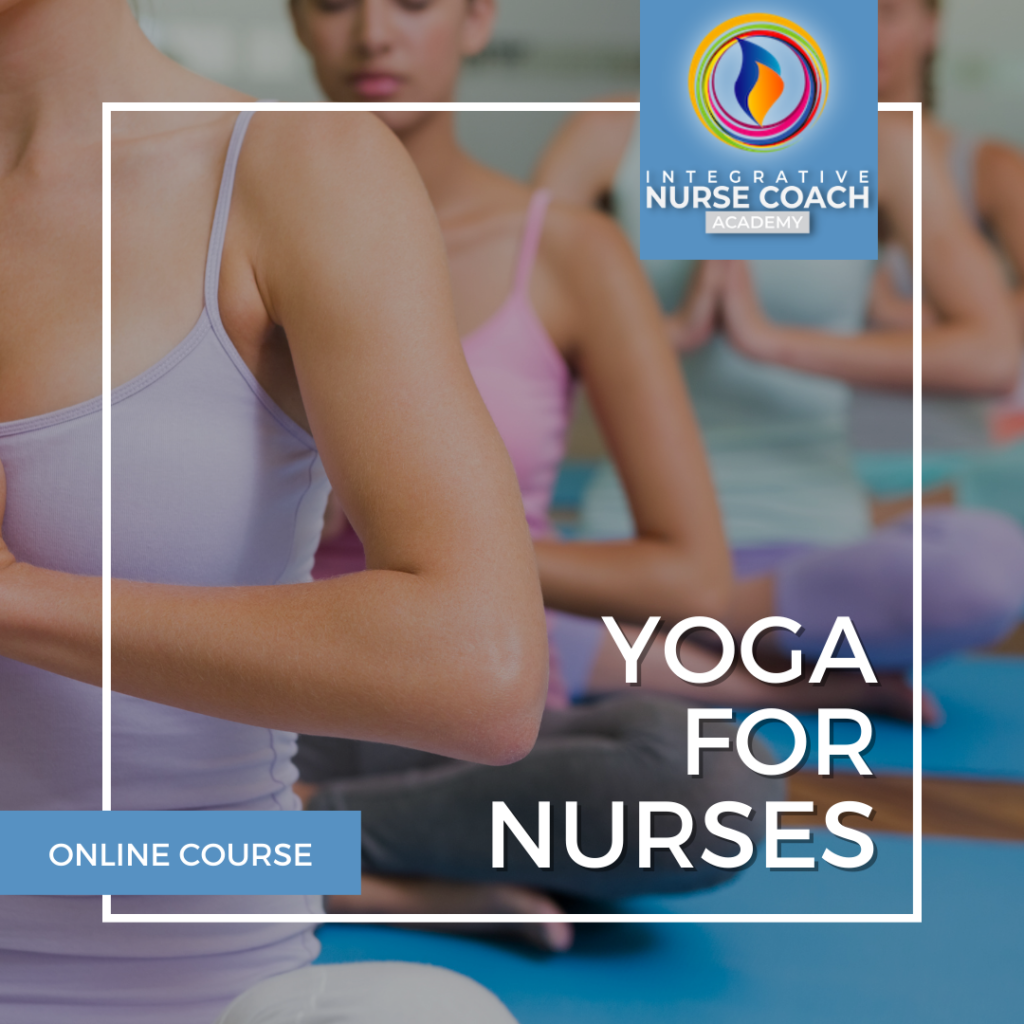 Yoga For Nurses: A Holistic Approach to Wellness
This program will provide nurses with the physical and mental tools to help decrease their stress levels, improve the quality of their sleep, decrease their anxiety, and elevate their spirits. Throughout the course, you will learn yoga poses, breathing exercises, and guided meditations specifically tailored for nurses. You will gain an understanding of how the physical practice of yoga can be used to keep you grounded and balanced while providing a safe space for self-reflection and care.
Along the way, you will learn to apply the yogic principles to your daily life as a nurse and beyond, allowing you to embrace a more mindful and balanced approach to health and wellness. By the end of the program, you will have the tools to help you maintain balance in your own life and the lives of those you care for.
Yoga for Nurses - Program Overview
The ancient history of Yoga has a place in the present moment and you will learn how to tap into the timeless teachings of Yoga to help you renew, empower, and rejuvenate your nursing career. 
Yoga for Nurses is designed to help you, as a Nurse, cultivate the ancient teachings of Yoga and bring them into your personal and professional life.
The practice of Yoga can help you combat compassion fatigue, decrease your stress level, improve the quality of your sleep, connect with co-workers from a place of peace, and let go of what you cannot control. 
In Yoga for Nurses, you will learn to integrate the theory and practice of Yoga into your personal and professional practices by enhancing the self-care of both yourself and your patients/clients.
Weekly Modules - Yoga for Nurses
1 - The History and Benefits of Yoga for Nurses

Explore Yoga's Origins, how the practice came to the West, and how it can be applied to your personal and professional life as a nurse.

2 - Self Care, Self Compassion, and Self Determination

We will evaluate your current practices in self-care, and explore how these can be expanded to include Yoga, and the benefits this will have in many facets of your life.

Learn about the 5 Yamas of Yoga and explore how each can benefit you and your nursing practice.

4 - Yama #1: Ahimsa (Non-violence)

Explore the 6 steps of Ahimsa and how they apply to your nursing practice

5 - Yama #2: Satya (Truthfulness)

Explore the 7 Steps of Satya and their applications in nursing practice.

6 - Yama #3: Asteya (Non-stealing)

Examine the meaning of Asteya and how to bring non-stealing into your professional practice.

7 - Yama #4: Brahmacharya (Non-excess)

Examine the areas of your life where you lack moderation and hold onto excess. Is it with objects/things? Is it with your needs? Is it in your heart?

8 - Yama #5: Aparigraha (Non-possessiveness)

We will define and dive deeper into the term "non-possessiveness" to analyze how aparigraha shows up in your personal and professional life.

9 - The Holistic Essence of a Yoga Practice

We will explore the 5 Koshas of the Pancha Vayu Model and compare and contrast them with the Bio-psycho-social Model.

10 - Putting it all Together

Practice a full 60 min Yoga Sequence (from the poses you have already learned throughout this module). 

Explore your next steps with Yoga and Yoga's intrinsic links to holistic nurse coaching. 
The Integrative Nurse Coach® Academy is accredited as a provider of nursing continuing professional development by the American Nurses Credentialing Center's Commission on Accreditation.
Provider approved by the California Board of Registered Nursing, Provider Number 17700 for 40 contact hours.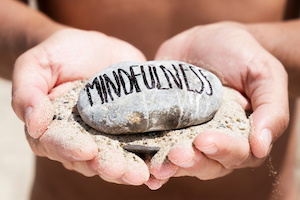 Mindfulness Practice
We'll start each week with an awareness practice & set our intention.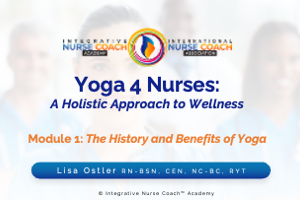 Recorded Lecture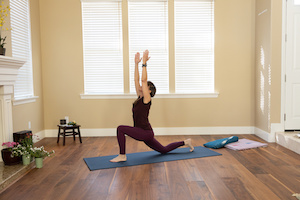 Asana Practice
Bring the philosophy from each module into physical postures (asanas). Here is where you begin to link the mind with the body.
These will be recorded videos, with props and modifications offered. This is an all-levels Yoga program.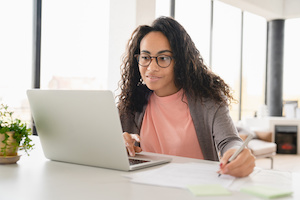 Assignments
Discussion Posts
Short quiz (unlimited attempts)
Reflective Journal
Yoga for Nurses - Course Creator & Faculty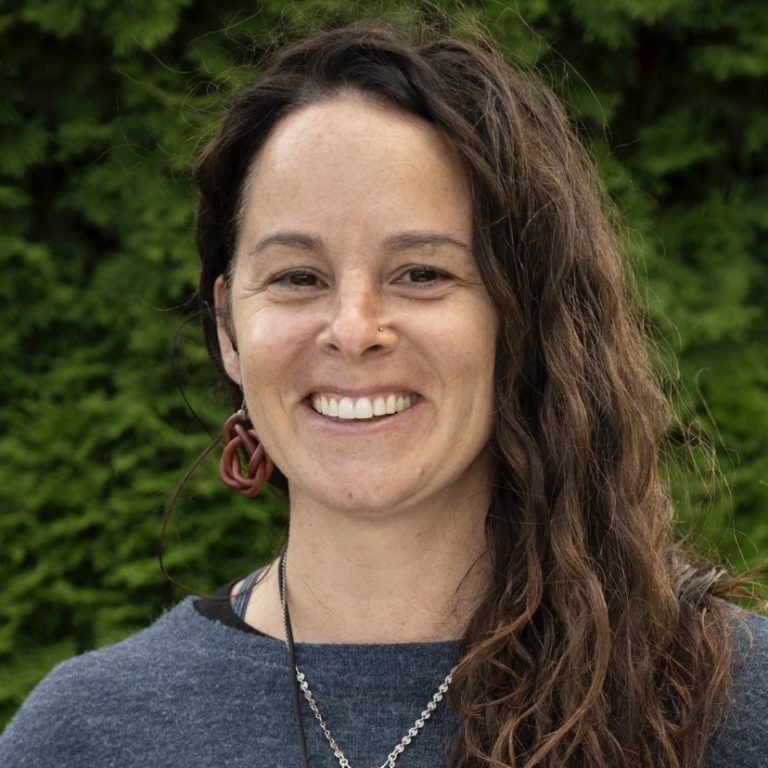 Lisa Ostler
BSN, RN, NC-BC, RYT
In the bustling arenas of Flight Nursing and the Emergency Room, Lisa Ostler quickly realized the need for a more holistic approach to healthcare. With over two decades as a Registered Nurse, a specialization as a Board Certified Nurse Coach, and profound wisdom as a Yoga Teacher (RYT), Lisa crafts a unique tapestry of traditional medicine and holistic wellness.
Her "Yoga for Nurses" program is a testament to her dedication—offering nurses a space to rejuvenate, heal, and rediscover their purpose.
Read More about Lisa


Lisa Ostler's life work is centered around wellness and empowerment, driven by an unwavering passion for nurturing others to discover the tools to live a life in harmony and health. With over 20 years of extensive experience as a Registered Nurse, Board Certified Nurse Coach, and a Yoga Teacher (RYT), Lisa has a profound understanding of the human body and the human spirit.

Her journey began in the intense and demanding realms of Flight Nursing and the Emergency Room. In these challenging environments, Lisa not only provided exceptional care but also witnessed the cracks and failures in the healthcare system. It was this first-hand experience that ignited her desire to explore holistic ways to heal, rejuvenate, and sustain wellness.

Lisa's path led her to the transformative practice of yoga, which she embraced both personally and professionally. She realized that yoga's age-old wisdom offered a unique perspective to healthcare, one that emphasizes a balance between mind, body, and soul. Through yoga, she found a way to bridge the gap between traditional medical care and holistic well-being, particularly for her fellow nurses.

As the creator of the Yoga for Nurses program, Lisa melds her nursing expertise with her yoga wisdom, crafting a course tailored to meet the specific challenges and needs of healthcare professionals. Her classes are not just about physical poses; they are journeys of self-discovery, healing, and empowerment.

Lisa's compassionate and accepting nature ensures that everyone, regardless of experience level or body type, feels welcomed and supported. Her teachings resonate deeply with those she instructs, providing not only physical benefits but also mental clarity, emotional balance, and a renewed sense of purpose.

Join Lisa in Yoga for Nurses, and allow her to guide you on a transformative journey that transcends mere physical practice. This is a pathway to reconnecting with yourself, finding inner peace, and nurturing a sustainable, fulfilling career in nursing.

In her research, Lisa discovered the Integrative Nurse Coach® Academy's Integrative Nurse Coach® Certificate Program and decided it was exactly what she was looking for. She passed her board certification and soon after was offered a Clinical Faculty position for the very same program.

As her passion for health and the human body grew, so did her love for Yoga. She initially came to Yoga in college to help with the stressors of Nursing School, as well as a more mindful way to move her body. Over the past 20 years Lisa has grown as a Yoga student, making her choice to become a Registered Yoga Teacher both natural and easy.

Since graduating from YTT at The Yoga Loft in Olympia, WA, she has immersed herself in the inner teachings of Yoga, graduating with multiple certificates in the history and philosophy of Yoga. Lisa graduated from the Trauma Informed Yoga Behind Bars program in 2020, as well as the 75 hour Social Justice in Yoga Intensive with Michelle Cassandra Johnson's Skill in Action program in 2021. Her teachings express her deep rooted love for the Inner Wisdom, Philosophy and Roots of Yoga.

Lisa has a love for learning and is forever expanding both her knowledge and experience.
Yoga for Nurses Testimonials
Yoga for Nurses - Frequently Asked Questions
Yoga for Nurses Dates and Tuition
Early registration pricing ends 30 days before each cohort's start date. INCCP Alumni – be sure to
login
 to get your alumni discount!
Holistic and Integrative Nursing Programs
Interested in Nurse Coaching?