As Nurses, we are faced with challenging scenarios, and it can be difficult to find a safe place, especially when faced with workplace violence.
I recall times in my career where I felt a deep unease in my heart and my gut, because of scenarios like these.
I was a witness as a colleague was attacked as she left a patient's room. He unexpectedly bolted out of bed and jumped on her back. It happened so fast, there was nothing I could do!
I was side-clocked by an 85 year, whitehaired, little lady as I offered her night time care. I recall feeling violated, and also embarrassed, like how could I have missed the signs? I also never reported it. I didn't know I could, and how reporting her and the assault could have helped me regain some of my power.
My workplace violence incident left me with a sense of danger and vulnerability for my own safety, and for the security of my colleagues.
Workplace Violence in Nursing is not a new thing
Nurse abuse and workplace violence (WPV) is not a new thing, and yet, when it happens to you, it is startling, and unsettling.
I am thankful the American Nurses Association has stepped up to bring awareness to the ever growing need for awareness and actions needed to #endnurseabuse.
The American Nurses Association's End Nurse Abuse campaign notes that one out of four Nurses have been assaulted. This is a staggering statistic. They also note that these incidents are underreported.
The ANA also reminds us that abuse is never your fault.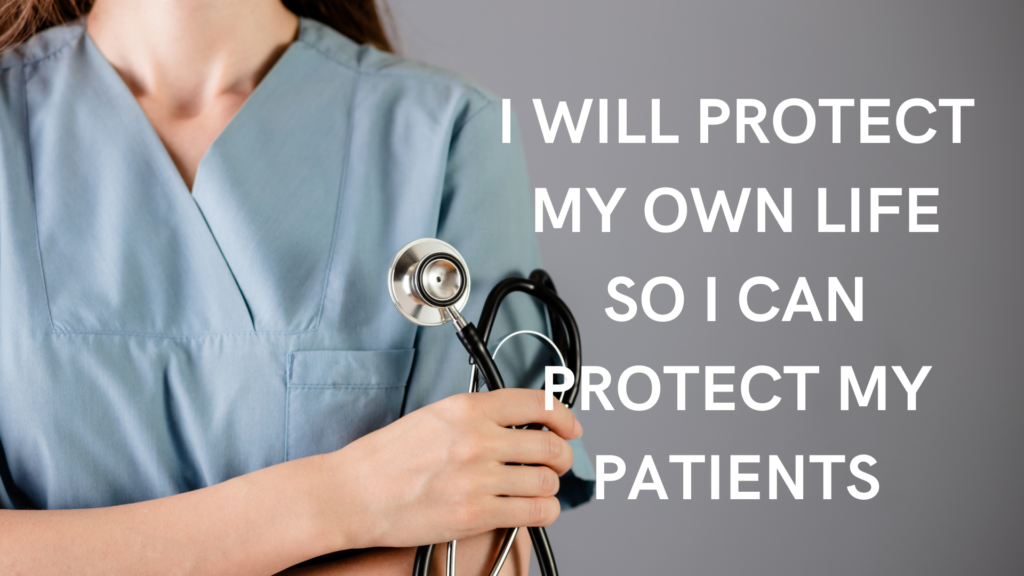 What actions can you take to regain safety after WPV?
And what actions can you take to regain safety after workplace violence has occurred? The following is from a great (printable!) resource from the American Nurses Association's website.
Report the incident
Ask for help from your supervisor, or colleague at work
Access emotional support
Contact employee health
Access workers compensation
Support colleagues who have been affected by WPV
Participate in incident investigation
Please care for yourself
Connecting with a Safe Place Mindfulness Practice
Another action step to regain feelings of safety is to explore a mindfulness practice called Connecting with a Safe Place. This is in addition to the above steps and actions, and may help you support your mental wellbeing from a different angle, to create a safe space, for a moment in time.
Of course, this mindfulness practice (you can print a script below) can be used in other scenarios where you'd like to create a safe place for yourself, or for your clients and communities.
Please find a guided mindfulness practice for Connecting with Your Safe Space, along with a printable script.
Please leave us a comment sharing what else you have done to support yourself and each other from workplace violence.

Download Printable Awareness Practice Script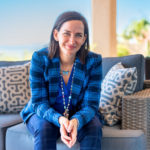 After two decades as an Intensive Care Nurse caring for the sickest of patients, Nicole left the one-size fits all healthcare industry, and created Blue Monarch Health, where she is; Active Aging Specialist, Health Protection Expert and Head Motivator! Instead of waiting for you to get sick, she meets you where you live, work and play, to enhance your health and vitality.
Nicole listens deeply, and takes you by the hand to co-create a health and vitality plan with you, so you can really do it in your life. She is an authentic, heart-centered stick of dynamite, who focuses your energies, builds up your strengths, and leverages your unique gifts!
Nicole Vienneau achieved a Master's in Nursing Science from the University of Arizona, a board certification in Integrative Nurse Coaching from the American Holistic Nurses Credentialing Corporation, and is Senior Faculty with the Integrative Nurse Coach Academy. She is a Functional Aging Specialist, personal trainer, yoga teacher, and group fitness instructor and a retired Reebok-sponsored Fitness Athlete.  When she's not coaching clients or writing blogs, or hosting the Integrative Nurse Coaches in ACTION! Podcast, you can find her teaching active older adult fitness classes, volunteering with the Alzheimer's Association, lounging in the sun with her cat babies, or on a hike with her awesome husband.
Email Nicole