What does it mean to work as a nurse coach at end of life? Isn't a coach typically focused on wellness?
These are questions I hear when I share that my work is as an end-of-life nurse coach.
One of the many lessons I learned at the bedside of dying people is how painful it is to come unprepared to the end of life, whether it is our own or that of our loved ones. Much of the suffering we experience seems to come from our unfamiliarity with the journey at end of life and our not knowing how to prepare for it.
We lose track of where we are in the arc of our days and can easily become untethered from the thread of what matters most in our lives.
Preparation for dying, on the other hand, has the potential to affirm life and contribute to the healing of self and others.
Wellbeing is possible at all points along the spectrum of living and dying.
Coaching conversations help people honestly explore where they are, where they are heading, and how they want to get there. The coach's role in these conversations is partly to guide people through what may be foreign territory.
Nurse coaches use the skills of mindful presence, deep listening, asking significant questions, encouraging refection, and setting client-centered goals. They help guide individuals living with chronic and serious illness to make decisions about care and treatment within the framework of that person's own life story.
By opening these conversations earlier in the trajectory of illness, we open the possibility of transforming how people experience the last part of their lives.
Jan Booth, MA, RN, NC-BC is a longtime hospice professional and an end-of-life integrative nurse coach. She serves as faculty for both the Integrative Nurse Coach Academy and the Conscious Dying Institute. Her book, Re-imagining the End of Life: Self-Development and Reflective Practices for Nurse Coaches, won the American Journal of Nursing's Best Books of 2019 award in the categories of Palliative Care & Hospice and Professional Issues.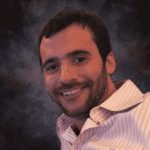 Ronald D. Kanka is the Director of Business Operations for the International Nurse Coach Association | Integrative Nurse Coach Academy.
He previously served as the Program Coordinator of the University of Miami, Miller School of Medicine, Department of Family Medicine and Community Health, Integrative Medicine Division, where he coordinated large conferences (and cruises) on topics such as Clinical Nutrition, Acupuncture, and other complementary therapies.
In 2012, Ron met INCA Co-Founder, Susan Luck, at a Clinical Nutrition conference.  Soon after, he began consulting for INCA as a Program Manager, and was essential in the growth of INCA's global presence and helped to propel INCA to the forefront of the Nurse Coach movement.  When Susan Luck and Barbara Dossey decided to convert the onsite Integrative Nurse Coach Certificate Program to an online format, they asked Ron and Karen Avino to join them as partners to assist in this large undertaking.