We are excited to announce the our upcoming book: Integrative Nurse Coaching™ in Health and Wellness.
Integrative Nurse Coaching™ is a rapidly growing and important role within healthcare today.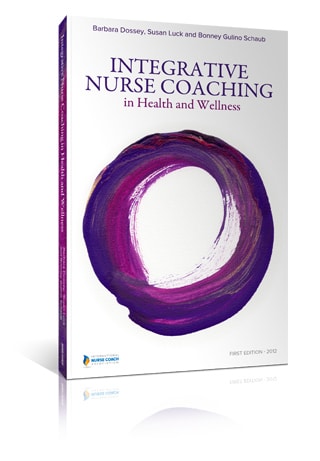 Integrative Nurse Coaches are in a unique position to offer a wide range of services because of their professional knowledge and clinical experience.
Nurses, in poll after poll, year after year are shown to be the most trusted professionals. This trust is an essential element in establishing the coaching relationship and supporting the healing response.
Our book will introduce you to Integrative Nurse Coaching™ and teach you practices and skills that you can bring into your current work.  This knowledge is applicable in the diversity of healthcare settings such as corporations, insurance companies, community agencies, parishes and schools where nurses are in practice. This book will also speak to nurses who are furthering their skills and knowledge with the intention of transitioning into collaborative and independent nursing practice.
With a renewed emphasis on promoting wellness, preventing disease and stabilizing and supporting those with chronic conditions, Integrative Nurse Coaches are fulfilling their professional commitment to health education and patient advocacy.
Integrative Nurse Coaching in Health and Wellness is recommended for All Nurses seeking new possibilities and creative inspiration in their work.