Nurse Coaching Reflection
When I stood up to give my 'elevator speech' at the end of Cohort 4 (2012), I said I wanted to bring together my passion for end-of-life work into this new skillset of coaching. Like many of you have experienced, it's been interesting to see how this work is unfolding post-INCCP…and what opportunities have come my way over the years.
I was initially doing one-on-one, family, and some group coaching around topics of living with serious illness, conscious aging, and planning for the end of life.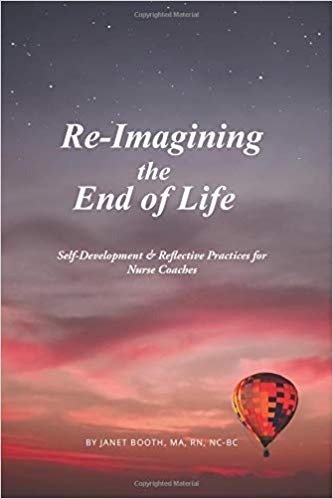 Then several of us who are INCA faculty created an INCCP with an end-of-life focus, which drew nurses who wanted to bridge the worlds of coaching and serious illness.
As part of my graduate studies in 2016, I wrote a book for nurse coaches called Re-imagining the End of Life: Self-Development and Reflective Practices for Nurse Coaches.
Conscious Dying and Nurse Coaching
In early 2019, I was asked to be part of the faculty for the Conscious Dying Institute (CDI), based in Boulder, CO, but with programs around the country. There's no question that my integrative nurse coach training, certification, and teaching experience helped open the door for this new work opportunity.
CDI trains people to serve as end-of-life doulas, a new and rapidly-growing field that is calling all kinds of people to be part of a new paradigm for how we live the last part of our lives.
The other program I'm particularly excited about is their end-of-life coaching program, bringing together CD practices, Caring Science principles, and coaching skills.
It also deepens the self-awareness of the doula and/or coach through onsite transformational & embodiment practices, which are quite powerful experiences for people.
I'm reminded that this transformative coaching process is at work in us anytime we imagine a vision for ourselves and our work…we set goals and realistic action steps…we gather support and inspiration around us…and we take one step forward at a time.
I've had plenty of moments of self-doubt and fear…and have to keep re-focusing back on why I care so much about this work.
We are all creating a new future together, one full of wellbeing, conscious living…and even conscious dying.
Learn more about the End-of-Life Coaching course for nurses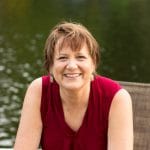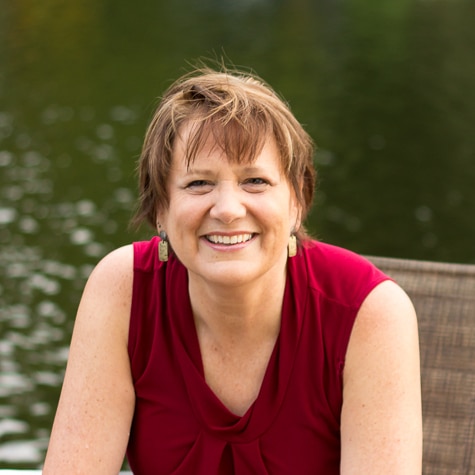 Jan has focused her nursing career of over 34 years on quality of life and wellbeing, primarily through the lens of end-of-life care and health promotion. Within end-of-life care, her past nursing work includes inpatient hospice, palliative care within a major medical center, employee health and wellness for a large hospice organization, and community end-of-life education. Her wellness focus included work as a health educator, wellness trainer, and in wellness program development. Her current work is as an Integrative Nurse Coach® around the practice of wellbeing in aging, illness, and dying -- supporting people in navigating serious illness, helping families to talk more openly about end-of-life priorities, and providing health coaching for both professional and personal/family caregivers.
Jan has served as faculty for the International Nurse Coach Association | Integrative Nurse Coach® Academy's Integrative Nurse Coach® Certificate Program (INCCP) since 2014, and continues as faculty with the new and innovative online INCCP.  With other INCA colleagues, she helped create an End-of-Life Nurse Coaching program in collaboration with the New York Open Center; and co-created an advanced training program for nurse coaches called Coaching Conversations for People Living with Chronic & Advanced Illness.
Jan also serves as faculty for end-of-life coaching and doula programs with the Conscious Dying Institute, and enjoys presenting at workshops and conferences around the country. She self-published a book for nurses and nurse coaches called Re-imagining the End of Life: Self-Development and Reflective Practices for Nurse Coaches, which was honored with the American Journal of Nursing's "Best Books of 2019" award in the categories of Professional Development and Palliative Care.