Cannabis use has been on a historical rollercoaster from pre-historic times to present. Throughout history, this plant has been praised and persecuted all over the globe.
Fast forward to today…. Cannabis is progressively growing in population. Statistics show more and more people in the U.S. alone are using Cannabis for recreational purposes or to treat symptoms associated with a chronic condition.
Nurses are in the position to educate the public with evidence-based knowledge surrounding the appropriate use of cannabis that people may not otherwise receive from their friends, family, budtenders, or yes…. even their prescriber.
Let's talk a bit more about the What, Why, Who, Where, and How of Cannabis nursing.
What is Cannabis Nursing?
Cannabis Nursing is a relatively new specialty. In fact, the American Cannabis Nursing Association is still currently working with the ANA and ANCC for credentialling rights. For now, education in the endocannabinoid system and cannabinoid therapy serves as an elite competency.
Cannabis nursing is a holistic practice using evidence-based knowledge to support and educate patients on the medicinal use of cannabis. She/he has a strong understanding of the endocannabinoid system (ECS), cannabis pharmacology, and safety considerations. The holistic cannabis nurse pairs knowledge and understanding with the consideration of the whole person.
The friend, family member, budtender, or perhaps even prescriber may not have the knowledge to properly educate the client.
After all, it's not really taught in most traditional medical schools…. YET.
Why do we need Cannabis Nurses?
The reasons we need Cannabis Nurses are seemingly endless, and include patient education, advocacy, coaching, safety, and trust.
Cannabis use is gaining population. Most doctors are not prepared to help this patient clientele for the simple reason they were not taught about cannabis except as a drug of abuse. For this lack of knowledge and their traditional training, many patients are being prescribed opioids, antidepressants, and other more harmful medications to treat their conditions.
Doctors who do issue medical cannabis cards do not prescribe the product or dose.
This leads the patient to rely on the budtender for recommendations. I do not discredit budtenders as I am sure they are very knowledgeable about their products; however, a nurse can educate on potential side effects, develop a care plan, review medical history, and drug interactions to name a few.
The medical system is still catching up; however, as information gets out in the world whether factual or not, more and more people are self-medicating with high THC cannabis for chronic conditions which can potentially cause a biphasic effect.
Who can become a Cannabis Nurse?
LPNs, RNs and APRNs can become a cannabis nurse to the extent of their scope of practice.
Only an APRN can legally prescribe medications and depending on the state they can prescribe medical cannabis. Please know it's not as easy as simply signing a form, so check with your state's laws surrounding this topic.
Where can Cannabis Nurses practice?
Dispensaries:

Having a nurse in a dispensary builds the owners brand by having a medical professional in the facility. More importantly, the client feels more connected and is being cared for appropriately. Providers who authorize medical cannabis feel more comfortable sending clients to this dispensary.

Hospitals:

Bedside nursing is a great place to provide education for those patients using medical or non-medical cannabis as a preferred treatment. It is also a great place to advocate.

Self-employed:

There are a lot of great opportunities for owning a business. This can be in the cannabis industry like dispensaries. Holistic nurse coaching which can include whole body health and healing with the addition of cannabis. The possibilities are within your own creativity.
How to become a Cannabis Nurse?
Look for credible courses. There are only a few and hint: they DO NOT offer certification! Credentialing is still in progress, so if a cannabis course offers certification, it's likely not legitimate.
I'd like to recommend a very thorough cannabis nursing course offered at Integrative Nurse Coaching Academy and taught by Ariana Ayu, RN, MSc. The next Cohort starts March 5th and is open for registration.
Although there is not currently a certification for cannabis nursing, the American Cannabis Nursing Association (ACNA) has been working since 2017 to have this recognized as a specialty through the ANCC. I am anticipating with the growing global legalization of medical cannabis, this will happen.
"Discussions, debates and even arguments will be fruitful if done with an open mind."
― Haresh Sippy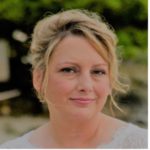 Lisa is an adult wellness nurse in a family practice by day and a freelance health content writer by night….and Saturday morning. She is passionate about her career because she gets to do what makes her happy, help others and write.
Lisa is still actively involved with her INCA alumni and meets monthly with her cohorts and pursuing her board certification in Nurse Coaching.