Nurse coaches wear many hats; they help heal patients, clients, and families throughout communities. A nurse coach possesses unique abilities in which the science of healthcare and the art and empathy of nursing are intertwined. The healthcare paradigm is shifting as patients find the confidence to voice their opinions, become fully involved in the decision-making processes regarding their healthcare, and change the trajectory of life and death.
Outside of a clinical setting, nurse coaches can positively impact the community and the range of patient populations within it. They help deliver unique and excellent care to patients while raising awareness of healthcare self-advocacy. Nurse coaches utilize the scientific knowledge acquired in nursing school and combine it with a holistic approach learned in nurse coaching programs and often practice with or advance community service agencies to provide better care for the population. Some technological advances that have proven beneficial include mobile applications, text messaging for health monitoring, and information sharing throughout the community.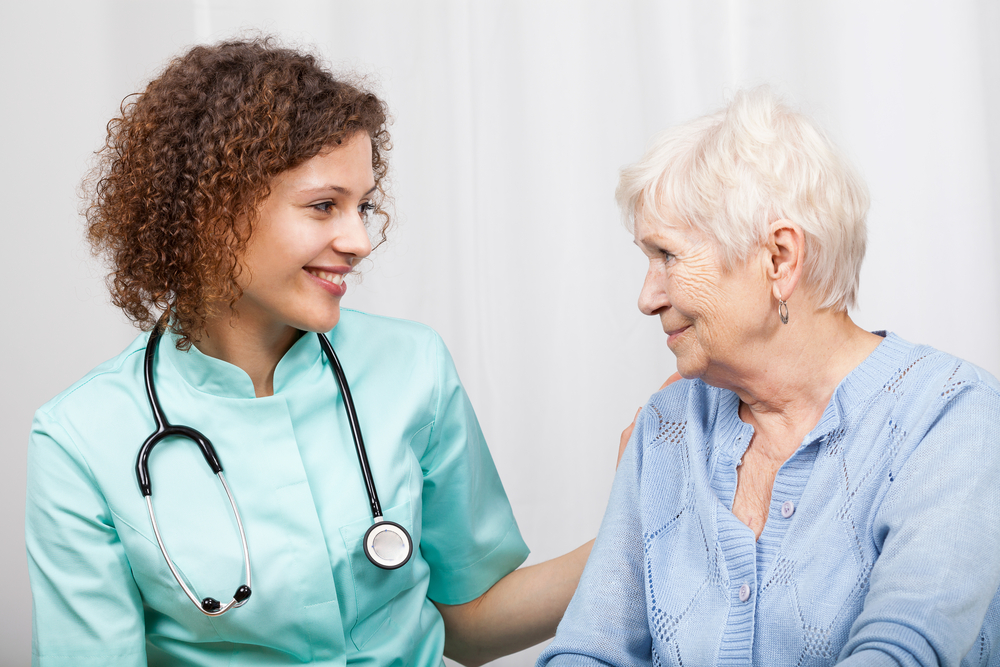 Nurse coaches advocate for patients' physical, emotional, mental, and spiritual health and recognize how vital the community, environment, and relationships can be to these components of one's health and wellbeing. Nurse coaches do not treat diseases or specific body parts, rather, they honor the individual as a whole and unique being, comprised of wisdom and strengths. This is why nurse coaches see the possibilities, opportunities, and need for healing and why nurse coaches are vital in the communal healthcare space and the entire healthcare industry.
Nurse coaches are precious assets to collaborative agencies within communities, advocating for social and environmental health issues. These issues are often called "social determinants of health" and encompass the population's conditions, lives, works, and "plays." By recognizing and raising community awareness of social, political, and economic agendas that contribute to poorer conditions, nurse coaches can take an upward approach to seek solutions and attenuate any ongoing discrepancies affecting the health and wellbeing of the population.
Below, we dive into five specific ways nurse coaches actively engage with their communities.
#1. Working with Social Services to Promote Healthcare Agency Among Populations
Nurse coaches can become employed by social service agencies within communities, or some donate their time and services they care about and want to be involved with. Whether an employee or serving on a volunteer basis, nurse coaches can work within communities, with individuals, for events, and more. They are often presented with opportunities to promote health, wellness, and nutrition and offer educational resources and guidance to community members.
If you are a practicing nurse coach looking for additional community engagement opportunities, reach out to local social service agencies and organizations, volunteer your time and resources, and share your expertise with those with who you may not typically get the opportunity to reach or interact with. Many agencies or organizations allow you to choose how much time you want to contribute and will allow you to select a cadence that works best for you. You possess vital health-related skills and knowledge that could change lives within your community.
#2. Advocating for Improved Health and Wellness By Getting Involved with Local Government or Community Groups.
While this may seem like a daunting task, it doesn't have to be! You can fully implement the change you wish to see in the community. This can be as small as attending PTA meetings at your child's school to discuss youth stress management tools or providing information on developing a holistic healthcare plan. You can connect with like-minded individuals who want to improve communal wellness and implement positive changes.
If being involved in policy changes, local government, or community groups is of interest to you. You can also reach out to your local politicians and advocate for becoming more involved and why these changes are essential.
#3. Engaging with Friends, Family, and Community Members and Asking About Issues that are Most Meaningful to Them.
As a nurse coach, you have a unique platform that presents various opportunities to showcase your knowledge and passion for health and wellness with others. A strong relationship with your patients, clients, or community members can begin when the coach is authentic, passionate, and shares personal experiences and stories.
For instance, if you are passionate about cannabis nursing and the benefits of medicinal cannabis, share that with anyone who will listen and provide them with additional resources. Email clients (or maybe even friends and family) about the benefits of cannabis nursing, the environmental impacts, and health and wellness-related benefits. You can also create free resources to share on social media like guides, recipes, implementing cannabis into your daily routine, and hiring a cannabis nurse coach. Whatever the cause is, share it with the world! You never know who you will help or inspire.
Coincidentally, if you are interested in cannabis nursing, we offer a 12-week Comprehensive CannyNurse™ Certificate Program. You can learn more about the program here.
#4. Implementing Changes that Promote Sustainability.
Creating a healthier community means taking care of the planet too. Many small changes can make a positive chain of reactions and improve our collective health from a global community all the way down to our more local communities. Change begins at home, from using reusable water bottles instead of plastic ones, ridding of single-use plastic bags, and opting for reusable totes to packaging waste by using a compost bin and much more. Adopting healthier behaviors on the homefront may inspire those around you to do the same and make similar changes-thus creating a chain reaction of sustainability!
These small changes may inspire you or others to take bigger sustainable actions such as volunteering at meaningful organizations or even starting a community garden to grow fresh fruits and vegetables. Learning about agricultural practices, land preservation, and reducing the use of toxic chemicals in our gardens and yards can yield healthier produce and provide educational opportunities for nurse coaches to understand better how the choice of food impacts the earth and communities. Check out this episode of INTEGRATIVE NURSE COACHES in ACTION! for additional information on the environmental impacts of nurse coaching.
#5. Showing Compassion and Kindness to Everyone They interact with throughout the Community and Beyond.
Every individual deserves to live a healthy life, regardless of class, race, gender, sex, ethnicity, or location. Each person deserves to have access to all fundamental resources and services. Entire communities are often ignored, run-down, and lack adequate resources to provide healthcare and wellness services and other resources. Those who possess resources or provide services and education must advocate for change and help others. Nurse coaches are in a unique position to do so within communities.
With their knowledge, guidance, and mentorship, nurse coaches personally show compassion and kindness and deliver care to those who need an advocate in their corner. They help people transform their health and live healthier and happier lives.
The Integrative Nurse Coach® Certificate Program (INCCP) was developed by the founders of Nurse Coaching and has been the leading Nurse Coach training program for over a decade.
Our curriculum is based on a whole-person model of care that addresses the physical, psychological, social, spiritual, cultural, and environmental aspects of health and wellbeing. We provide our students with the education needed to make a significant change in the lives of others and contribute to creating a healthier and happier world.
{