The paradigm of healthcare is shifting its focus to towards holism and disease prevention; however, Western allopathic medicine is still very much necessary in treating acute, life-threatening illnesses or injuries. Nurse coaches help build a stronger bridge between allopathy and holism so others can realize and develop goals to reach their best overall health and wellbeing. 
With the cost of health care skyrocketing due to pandemic recovery, nursing shortages, and INSANE prescription prices, people are looking for alternative, more natural solutions. The important and knowingly sad fact is that these issues affect all stages of life from pre-birth to death and dying. 
Holistic Nurse Coaches are needed more than ever, and the best ways to build awareness about this expanded nursing role is through education, innovation, and advocation.
Educating others about Holistic Nurse Coaching
What is holistic nurse coaching?
This is a question asked quite often when the discussion is presented. The reality is…. people have heard of health coaching, wellness coaching, or life coaching, but there are still so many people who have no idea that a professionally trained holistic nurse coach is becoming a growing resource for them. 
Creating awareness through educating colleagues, family and friends, and the public about who the Nurse Coach is and what the Nurse Coach does builds interest in the profession.
Educating fellow nurses about Nurse Coaching not only builds awareness about the profession, it may also excite and empower nurses to becoming nurse coaches in their current role or perhaps a new role.
Here are a few key points to include when teaching someone about Nurse Coaching
Explain the difference between nurse health coaches and health coaches. You might say nurses are much like health coaches, but elevated with a nursing skillset, intuitive presence, and additional training supported through evidence base practice.
Nurse coaches take additional training through an accredited integrative nurse coaching program and are eligible to become board certified leaders. The acquired credentials are NC-BC (Nurse Coach exam), HN-BC (Holistic Nurse) or HWNC-BC (both Nurse Coach and Holistic Nurse exams through the American Holistic Nurses Credentialing Corporation).
Nurse coaches work with individuals and groups in many areas of expertise like chronic disease illness, weight management, stress and burnout, and whole health living.
Nurse coaches do not practice medicine and strongly recommend consulting with your primary care provider if you suspect you have a medical issue. Nurse Coaches partner with the client to help realize and meet her/his goals like reducing blood pressure, decreasing blood sugar, improving mental health, coping with death and dying, and feeling stuck.
Educate on where a Nurse Coach might work. This can be in a current nursing role, and elevated nursing role within the practice, a self-employed practice, and yes…. even Cannabis Nursing. The possibilities are endless.
Innovative ideas to build awareness around Holistic Nurse Coaching
As with most things, creating excitement around Nurse Coaching builds interest and momentum in the Holistic Nurse Coaching movement.
So, how can one person build awareness by implementing innovative ideas?
Why not….
Create a community event like an introduction nurse coaching and how it can help.
Offer to speak at an employee health event.
Volunteer at a community center or log-term care facility
Partner with someone at a local farmers market to educate on healthy eating.
Advocating for Nurse Coaches
Nurses are natural advocates and can drive positive change in our healthcare system. There are many ways to advocate for Nurse Coaches including education and innovation, but at what levels do we advocate?
Here are three "levels" nurses can advocate for Holistic Nurse Coaching.
Practice level
Reach out to the practice manager and vet your ideas of incorporating nurse coaching for the staff and patients alike. 
Corporate level
Major hospitals are "big business" and want to stay up to date with the latest and greatest; however, they are becoming more aware and accepting of nurse coaches to help improve patient outcomes, lower hospital readmissions, and increase staff retention. Connect with your administration to discuss having nurse coaches on the team. Wouldn't they make great preceptors for on boarding new nurses?
Government and Community Groups
Get involved with your BON and community groups. Exploring community groups of interest like schools, the local health department, and waste management services.  These groups have many members who are suffering with stress, aging, mental health, and environmental toxins to name a few. Become a leading advocate for policy changes in nursing, environment, and healthcare among others.
Awareness of Holistic Nurse Coaching is building. Let's keep the momentum going!
When the winds of change blow, some people build walls, others build windmills.

~ Chinese Proverb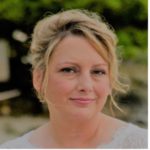 Lisa is an adult wellness nurse in a family practice by day and a freelance health content writer by night….and Saturday morning. She is passionate about her career because she gets to do what makes her happy, help others and write.
Lisa is still actively involved with her INCA alumni and meets monthly with her cohorts and pursuing her board certification in Nurse Coaching.