NURSES FOR GLOBAL HEALTH
Lifestyle factors are a bigger threat today than communicable diseases, according to the World Health Organization. In 2013, the World Health Assembly endorsed the Global NCD Action Plan 2013-2020 includes a set of actions for member States, international partners and the WHO Secretariat to promote healthy diets and physical activity.
According to the World Health Organization (WHO), obesity, as well as their related noncommunicable diseases are largely preventable. Recent research into of obesity include dozens of factors involved in determining whether or not a person becomes overweight or obese. "It's a complex problem because there are so many drivers," says Bouchard, author or coauthor of several books and more than 1,000 scientific papers, and a former president of the International Association for the Study of Obesity.
 Nurse Coach in Community Health
When Ann, a community health nurse, signed up to take the Integrative Nurse Coach® program, she was considering leaving nursing as she witnessed the health of her community declining and her patient case load and health issues including obesity and diabetes continuing to escalate. Feeling ineffective and disillusioned in her role as a community health nurse, she explored possible new approaches to improve the health of her patients and community.
Through a whole person model of care, and in the role of an Integrative Nurse Coach® she addressed the biological, psychological, social, spiritual, cultural, and environmental aspects of health and well-being as part of the process for lifestyle behavioral change. She began to notice that when the individual and the community created their strategies for attaining realistic and sustainable health goals, the possibilities for successful outcomes shifted.
As Joan went through the nurse coach program, she became more aware of how stress, her environment, and her food choices, were affecting the daily quality of life of her community and her own health as well.
She had not realized that environmental triggers may have been contributing to symptoms many of the patients she saw daily were experiencing. She became more aware of her own food choices and the chemicals in her workplace and home environment and how they might be affecting her own energy and health patterns. She became more aware of the lack of fresh "real" foods available in the community and realized how that impacted the patients she served.
Integrative Nurse Coaching offers a unique coaching model and opportunity to broaden understandings of the environmental and nutritional influences on health and the profound impact on individuals and communities. In learning new coaching skills, Ann began to see her expanded role beyond nurse expert and educator to one supporting individual's in developing healthier behaviors along with promoting community advocacy for developing new models of care. She offered cost effective group coaching programs and met weekly to discuss health issues and concerns including the impact of economic, cultural, and social influences on well being.
She engaged community members in increasing their awareness and choices, no longer telling them what they "should do" and instead supporting them to become pro active and set new health goals that were attainable including changes in healthier food choices, new physical movement options, and a deeper understanding of the link between their health and the health of their environment.
All aspects of health were explored including the role of "obesogens", the environmental chemicals that can fuel weight gain and contribute to the rising rates of obesity epidemic globally. This was introduced as part of a health promotion and weight loss program. The growing body of research on the role of toxins impacting obesity rates is growing as obesity has risen steadily worldwide and trends can not be explained by diet and exercise alone.
Obesogens are endocrine disruptors that act on the endocrine system and can disrupt normal function, leading to increased weight gain. Throughout life, beginning en utero, exposures to these chemicals along with exposure to high fat and sugary foods and lack of exercise all can contribute to one's vulnerability and susceptibility, potentially  leading to obesity, diabetes and metabolic syndrome.
Community Vision
Integrative Nurse Coaches can offer strategies to reverse these escalating patterns of illness that we are witnessing today, local to global. Envisioning a culture that promotes healthy lifestyles, a bigger perspective beyond individual health issues and goals are needed.
As a global community, can rethink the way communities are designed and built; how we all need accessibility to clean air and water, real food, and green space; and how our workplace environments support the health of workers and how our health policies reflect the wellbeing of all citizens.
With over 17 million nurses globally, we are naturally positioned to create the driving leadership for addressing the local to global environmental health issues impacting all communities from the air we breathe, the water we drink and the foods we put into our bodies.
Nurses have always been advocates for environmental health and with over three million nurses working in all sectors of healthcare and community, we are in the position to be leaders in this time of a global environmental crisis. This is Florence Nightingale's legacy.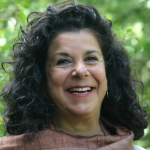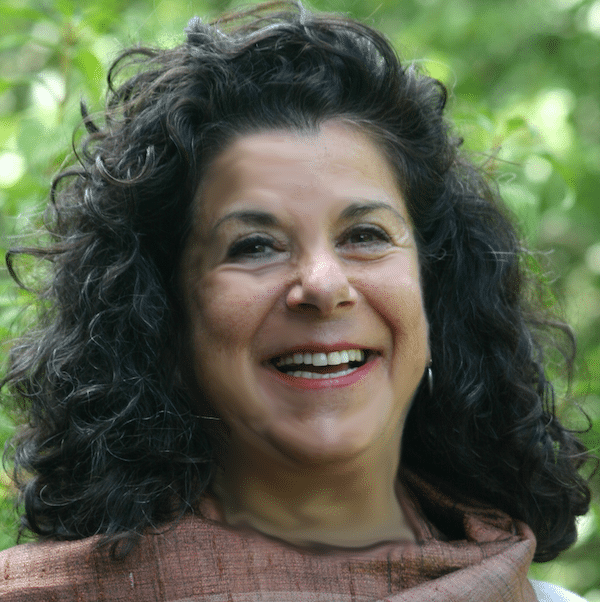 As Co-Founder of the International Nurse Coach Association for over a decade, Susan has been teaching and developing coaching program and currently through the Integrative Nurse Coach® Academy. She is Board Certified in Health and Wellness Coaching, Holistic Nursing, and Clinical Nutrition. Susan has authored several chapters on Nutrition and Environmental Health for Holistic Nursing, Integrative Nursing, and Nurse Leadership textbooks. She has co-authored Nurse Coaching and Self-Assessment chapters in; Holistic Nursing: A Handbook for Practice, 7th edition (2015-2020) and is co-author of the award winning book (ANA Gold Seal, 2015) Nurse Coaching: Integrative Approaches for Health and Wellbeing (2015) and The Art and Science of Nurse Coaching, an ANA Publication (2013), that led the way to establishing the standards for practice in the emerging Nurse Coach role. For the past 20 years, she has been the Nurse Coach and Nutrition consultant for Special Immunology Services at Mercy Hospital in Miami and is currently the Director of Nurse Coaching at Rezilir Health in Hollywood, Florida. Susan continues to integrate lifestyle health and wellness education into diverse communities, bringing her expertise and passion as a nurse, clinical nutritionist, and medical anthropologist. She has developed and implemented integrative health initiatives for diverse community organizations including the Yellow Courtyard, Integrative Health Symposium, Urban Zen, New York Open Center, The Lower East Side Girls Club, Kripalu, Omega Institute, and the University of Miami and Florida Atlantic University. As a concerned global citizen, Susan is the founder and education director of the Earthrose Institute, a not-for-profit organization dedicated to environmental health education and advocacy. She maintains a private practice as an Integrative Nurse Coach® with a focus on nutrition and the environment.