As we honor Florence Nightingale on May 12th, we can reflect upon her vast contribution to both nursing and global health and ask ourselves what each of us can do to continue her legacy toward creating a healthier world. Nightingale was a nurse, an educator, administrator, communicator, statistician, and an environmental activist, as described in the book, Florence Nightingale Today by Barbara Dossey.
We are reminded again of Nightingale's work in the report by the American Nurses Association in 2010, titled, Principles of Environmental Health Nursing Practice.  The report describes that throughout our history, nursing leaders exemplified by Florence Nightingale and Lillian Wald, recognized the role of nurses in addressing environmental factors (air and water quality, food, sanitation, cleanliness, chemicals, pesticides, waste products) on health. Nurses have long appreciated that a healthy environment impacts the health of individuals, families, and communities.
A lot has changed in our environment in the past century. With over 80,000 chemicals in use today across the globe, we are all exposed to multiple chemicals in our workplace, homes and communities, impacting each of us throughout our lifecycle from prenatal development through old age. In our nursing education, we learn that environmental determinants of health and disease are integral to the assessment, diagnosis, intervention, planning, and prevention strategies of nursing practice. However, environmental factors that affect health are commonly overlooked in routine patient assessments today. If environmental health concerns are not considered and addressed, an opportunity for prevention, advocacy, and changing health policy is lost, and public health decisions are incomplete.
Recently, an online survey of workplace exposures and disease conditions among 1,500 nurses was conducted by the Environmental Working Group  and Health Care Without Harm, in collaboration with the American Nurses Association and the Environmental Health Education Center of the University of Maryland's School of Nursing.  In this survey, supported by numerous state and specialty nursing organizations, nurses were asked to provide information about their health, the health of their children, and their exposures to 11 different common health care hazards. This comprehensive survey showed that participating nurses who were exposed frequently to sterilizing chemicals, housekeeping cleaners, residues from drug preparation, radiation, and other hazardous substances report increased rates of asthma, miscarriage, and certain cancers, as well as increases in cancers and birth defects, in particular musculoskeletal defects, in their children. There are workplace safety standards for only six of the hundreds of hazardous substances to which nurses are exposed on the job. Additionally, a report on Confronting Hazardous Chemicals in Heathcare, was conducted in Partnership with the American Nurses Association, Health Care Without Harm Nurses Working Group, and Clean New York.
With this increasing awareness of the critical need to create healthy health care environments, hospital administrators, nurses, clinicians and staff as well as businesses and organizations servicing the health care community gathered in Denver, CO last week to discuss and map out new strategies for greening the health care sector. CleanMed, the nation's most important and influential conference on sustainable health care, held its 2012 conference April 30-May 3rd.
On May 12, as we recognize Nightingale's work in global nursing and imagine how she envisioned what a healthy world might be, we can celebrate her legacy and contribution, and honor her spirit by each nurse taking a leadership role and becoming a powerful voice in advocating for creating healthier environments. For more information on Nightingale and her 21st century vision, go to: www.nightingaledeclaration.net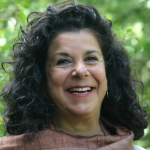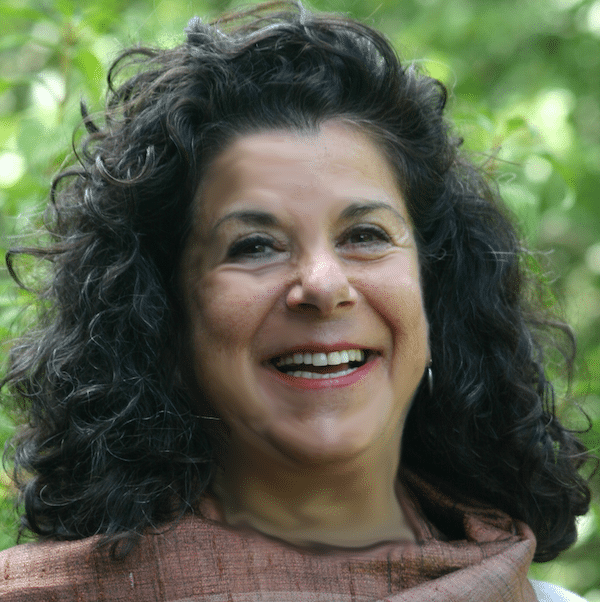 As Co-Founder of the International Nurse Coach Association for over a decade, Susan has been teaching and developing coaching program and currently through the Integrative Nurse Coach Academy. She is Board Certified in Health and Wellness Coaching, Holistic Nursing, and Clinical Nutrition. Susan has authored several chapters on Nutrition and Environmental Health for Holistic Nursing, Integrative Nursing, and Nurse Leadership textbooks. She has co-authored Nurse Coaching and Self-Assessment chapters in; Holistic Nursing: A Handbook for Practice, 7th edition (2015-2020) and is co-author of the award winning book (ANA Gold Seal, 2015) Nurse Coaching: Integrative Approaches for Health and Wellbeing (2015) and The Art and Science of Nurse Coaching, an ANA Publication (2013), that led the way to establishing the standards for practice in the emerging Nurse Coach role. For the past 20 years, she has been the Nurse Coach and Nutrition consultant for Special Immunology Services at Mercy Hospital in Miami and is currently the Director of Nurse Coaching at Rezilir Health in Hollywood, Florida. Susan continues to integrate lifestyle health and wellness education into diverse communities, bringing her expertise and passion as a nurse, clinical nutritionist, and medical anthropologist. She has developed and implemented integrative health initiatives for diverse community organizations including the Yellow Courtyard, Integrative Health Symposium, Urban Zen, New York Open Center, The Lower East Side Girls Club, Kripalu, Omega Institute, and the University of Miami and Florida Atlantic University. As a concerned global citizen, Susan is the founder and education director of the Earthrose Institute, a not-for-profit organization dedicated to environmental health education and advocacy. She maintains a private practice as an Integrative Nurse Coach with a focus on nutrition and the environment.