As a nurse coach committed to fostering personal and professional growth, you understand the importance of unique coaching strategies. Among these, group coaching stands as an unparalleled tool.
Group coaching brings to light collective wisdom, encourages a multitude of perspectives, and builds a robust network of support – a potent recipe for success. So, strap in and ready yourself, because we're about to delve into the benefits this collaborative style of coaching and learning can introduce to your nurse coaching practice.
What kinds of groups have you belonged to in your magnificent life, Nurse Coach?
Maybe in your youth you participated in sports and were part of a team, maybe you were a Girl Scout, or perhaps you sang in your school choir.
Then, as you aged you may have found yourself in a support group, or jumping along in a fitness class, or became a member of the local gardening club.  
You've been part of a group many times, so being part of a group is not new!
Now, ask yourself what you were looking for when you joined those groups. And why did you join? Was it for camaraderie? Support?  Learning new knowledge?  Was it sharing a love for something?  Gathering with others for accountability and connection?  Maybe it was even a combination of a few things.
So, you've been part of a group, and you've had great reasons for joining a group.
And those are two of the first steps in recognizing you want to create a group coaching program!  So, creating and hosting a Group Coaching program will be easy for you then!  Seriously, a group coaching program is easier than you think.  Honestly! 
If you think back to why you wanted to join any group, there are others just like you… and they'd like to join a group for the same reasons you did!  They'd even like to join your group.
What are some of the benefits of group coaching programs?
More touch
You'll reach more people in less time than with 1:1 coaching.
Positive socialization
Social isolation causes depression, poor sleep, poor cardiovascular health, accelerated cognitive decline and perceived social isolation leads to premature death (Alcaraz et al., 2019).  Gathering people in groups helps you enhance social interactions, mitigating social isolation.
Shared stories
People want to feel connected and engaged with each other.  When they're in a safe space, they will free to share stories that often connect to others in the group, enhancing their ability to feel they are part of something bigger than themselves.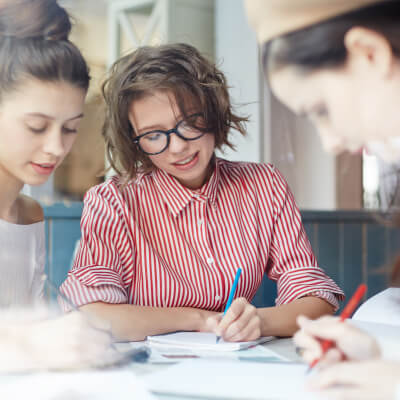 Improved accountability
Who doesn't need help sometimes?  Knowing you and your participants will be with others improves overall accountability to goals and dreams.
Participants can save money
It's often less expensive to be a member of a group than participating in 1:1 sessions.  Group coaching groups are often more affordable.
Groups offer support
Doing things alone can be difficult.  Since you are skilled at creating safe spaces for people to gather and share, you will innately know how to give support and encourage your whole group to support each other.  You all came together for a shared cause right?
You'll feel free
There is power in gathering people together in group coaching programs.  The shared wisdom and knowledge from the group free you to not have to have all the answers! Instead, you can use the wisdom of the group to help support an honor each member.
More revenue
Gathering people together will offer you the choice to make more money in less time depending on how you structure your group program.  You may also even consider using group coaching to bolster and funnel other programs you have within your business (if you have one!).
Stronger problem-solving skills
Groups foster idea generation, new thoughts, more opportunities, and possibilities.  More people equal more potential solutions you want to pursue.
Collaborative learning
In group coaching, people come together with similar problems, often with differing solutions and ideas. Rather than depending on only themselves or their 1:1 coach, groups offer varied experiences, ideas and lessons, and everyone learns and grows together.
Group coaching programs have many benefits for both you as facilitator and as a participant.  Since you are looking to enhance the lives of your clients, patients and communities, group coaching is a very important avenue to incorporate into your Nurse Coaching practice.
Got questions?  Please leave them in the comments!
See you soon, Nurse Coach Nicole
---
If you liked this article, you may also like: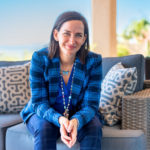 After two decades as an Intensive Care Nurse caring for the sickest of patients, Nicole left the one-size fits all healthcare industry, and created Blue Monarch Health, where she is; Active Aging Specialist, Health Protection Expert and Head Motivator! Instead of waiting for you to get sick, she meets you where you live, work and play, to enhance your health and vitality.
Nicole listens deeply, and takes you by the hand to co-create a health and vitality plan with you, so you can really do it in your life. She is an authentic, heart-centered stick of dynamite, who focuses your energies, builds up your strengths, and leverages your unique gifts!
Nicole Vienneau achieved a Master's in Nursing Science from the University of Arizona, a board certification in Integrative Nurse Coaching from the American Holistic Nurses Credentialing Corporation, and is Senior Faculty with the Integrative Nurse Coach® Academy. She is a Functional Aging Specialist, personal trainer, yoga teacher, and group fitness instructor and a retired Reebok-sponsored Fitness Athlete.  When she's not coaching clients or writing blogs, or hosting the Integrative Nurse Coaches in ACTION! Podcast, you can find her teaching active older adult fitness classes, volunteering with the Alzheimer's Association, lounging in the sun with her cat babies, or on a hike with her awesome husband.
Email Nicole