What is the Role of the Nurse Coach?
"The professional Nurse Coach is a registered nurse who integrates coaching competencies into any setting or specialty area of practice to facilitate a process of change or development that assists individuals or groups to realize their potential… The Nurse Coach works with the whole person, using principles and modalities that integrate body-mind-emotion-sprit-environment" (Hess et al., 2013, p. 1).
"I don't want to work with all the red tape and bureaucracy in the hospital! Do you have any jobs for a holistic nurse?"
While many institutions support the concept of holistic nursing (as all nursing is fundamentally holistic), the defined staff role of a holistic nurse consultant or practitioner in a healthcare institution is still rare. With decreased insurance reimbursement, increased budgetary concerns, and diminishing grant money, the holistic nurse position is sometimes considered expendable and may be one of the first jobs cut when funds are depleted or leadership changes.
The role of Nurse Coach could open new doors for holistic nurses to practice to the fullest extent of their potential, while becoming an indispensable part of the interprofessional team.
Become a Nurse Coach with INCA
[elfsight_pdf_embed id="3″]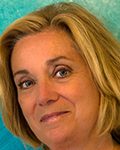 Deborah McElligott, DNP, ANP-BC, AHN-BC, HWNC-BC, CDE is an Adult and Holistic Nurse Practitioner, and Integrative Nurse Coach.  She holds certifications in many Integrative Modalities including, Reflexology, meditation, AMMA massage and Integrative Imagery. Her nursing career includes experience in surgery, integrative medicine, administration, education and consultation.  Deborah now focuses on health promotion, wellbeing and healing through individual and group coaching. She is faculty at the Donald and Barbara Zucker School of Medicine @ Hofstra-Northwell, and the International Nurse Coach Association. She has conducted, presented both locally and internationally, and published research, papers, and book chapters in the area of integrative therapies, health promotion, healing, and integrative nurse coaching.