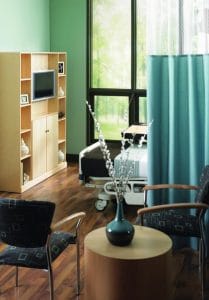 Rituals for healing help us restore balance and harmony in our busy lives and assist us with our daily self-care. This is especially true when faced with a crisis (relationship, family, work) or illness that causes a disruption in our daily activities. As we explore rituals for healing remember to include your cultural beliefs and values and things that have personal, healing worth.
Self-generated rituals have no cultural history or tradition. Creating a healing ritual allows us to enter a sacred space of our mind and heart to honor the core of human experience, thus connecting to the power of an Invisible Force, something greater than ourselves.
Healing rituals have four characteristics.
Intention means that you acknowledge the need to change, heal, or otherwise give attention to yourself.It is finding thetime to separate from regular activities. Place requires us to locate or create a space which is conducive to inner work. It may include people—your family friends to support you when needed and if you are sick to hire a healing team.
When we plan details in advance we can enter into the flow of the centering and quieting to be more in the present moment. Remember there are no absolute rules and a ritual includes what you believe to be true for yourself.
There is a structure to rituals—a beginning, middle, and end that is also referred to as three phases.
This may take a few minutes to 30 minutes or longer. In the Separation Phase you engage in healing activity and are aware of entering a healing state of consciousness. In the Transition Phase, you have an awareness of being changed in the healing process. The Return Phase is when you reenter, renewed, and changed into life's activities.
Usually the Separation Phase has two distinct phases or triggers — trauma, illness, crisis where the boundaries and routines are changed. You enact deliberate activities as the normal routine has been changed. You move from one form or place to another and enter a sacred healing place that is a symbolic act of breaking away.
In the Transition Phase, often referred to as the hero's journey you face the shadow or what is not working for you. You are able to decide what is real and worthy. This requires time alone to identify things in need of healing. It is a transition or symbolic death and rebirth where you enter into an unusual state of consciousness, rehearsing new activities and a time of information gathering.
In the Return Phase you are now more clear about your challenges and connections and enter again into your daily activities experiencing a healing state and a formal release to a new way of being.
Take a few minutes to use a mini-reflection and imagery process for your self-care that is a ritual for healing.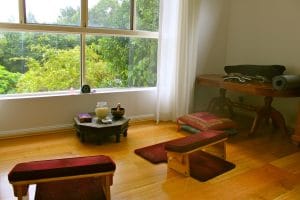 Find a comfortable place and take a breath in and out…in and out…then read the following words and then close you eyes and really feel the experiences as you remember the words:
Let a beam of light, such as the rays of the sun, shine on you for comfort and healing. Allow yourself to experience the warmth and relaxation. Form an image of a meadow. Imagine that you are in the meadow. . . . The meadow is full of beautiful grass and flowers. In the meadow, see yourself sitting by a stream . . . watching the water . . . flowing by . . . slowly and gently.
Now try another mini-reflection and imagery process.
Let your imagination choose a place that is safe and comfortable . . . a place where you can retreat at any time. This is a healthy technique for you to learn. . . . This place will help you with your daily stressors. This safe and special place is very important particularly when you are in a stressful environment . . . Just let yourself go to this place in your mind at anytime…..
Do you feel more relaxed?
Did you enjoy using your own consciousness to direct you to a special place?
We have the capacity to stop in any moment to use this innate wisdom and skill for self-care that leads to our healing.
Healing includes knowing, doing, and being, and is a lifelong journey and process of bringing together aspects of oneself at deeper levels of harmony and inner knowing leading toward integration. This healing process places us in a space to face our fears, to seek and express self in its fullness where we can learn to trust life, creativity, passion, and love. Each aspect of healing has equal importance and value that leads to more complex levels of understanding and meaning.
Sources:
Dossey, B. M. (2013). Integral and holistic nursing: Local to global. In B.M. Dossey & L. Keegan, Holistic Nursing: A Handbook for Practice (6th ed.), (pp. 3-54). Burlington, MA: Jones & Bartlett Learning.
Schaub, B. G. and Burt, M. M. (2013). Imagery. In B.M. Dossey & L. Keegan, Holistic Nursing: A Handbook for Practice (6th ed.), (pp. 363-393). Burlington, MA: Jones & Bartlett Learning.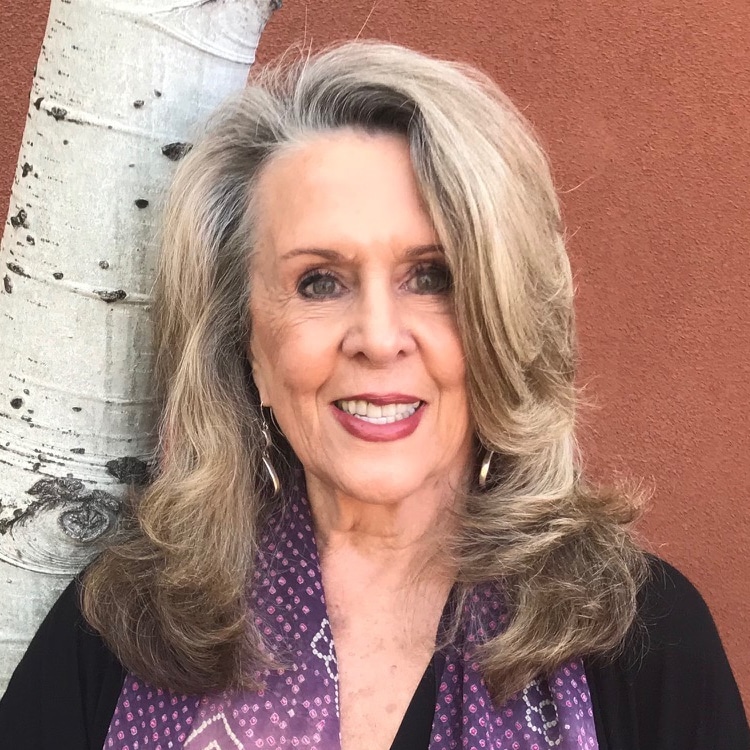 Barbara Dossey, PhD, RN, AHN-BC, FAAN, HWNC-BC, is an internationally recognized integrative, holistic nursing pioneer, a nurse theorist (Theory of Integral Nursing; co-author, Theory of Integrative Nurse Coaching), and Florence Nightingale Scholar. She is Co-Director, International Nurse Coach Association (INCA) and Core Faculty, Integrative Nurse Coach™ Certificate Program (INCCP), Miami, Florida; International Co-Director, Nightingale Initiative for Global Health (NIGH); and Director of Holistic Nursing Consultants (HNC), Santa Fe, New Mexico. She has authored or co-authored 25 books including Holistic Nursing: A Handbook for Practice (7th ed., 2016); Nurse Coaching: Integrative Approaches for Health and Wellbeing (2015); The Art and Science of Nurse Coaching: The Provider's Guide for Coaching Scope and Competencies (2013); Florence Nightingale: Mystic, Visionary, Healer (2010, Commemorative Edition). She is a founding member of the American Holistic Nurses Association and Holistic Nurse of the Year. She is an 11-time recipient of the prestigious American Journal of Nursing Book of the Year Award, and has received many other awards. Barbara is also on the ANA's Healthy Nurse Healthy Nation™ Grand Challenge Advisory Board.