It is an absolute joy to be faculty for the Integrative Nurse Coach™ Academy and share in the growth and evolution of fellow Nurses learning the concepts of Integrative Nurse Coaching.  It is a blessing to come together every few weeks with Nurses learning Nurse Coaching skills, health coaching concepts and the exploration of self-awareness, self-care and authenticity.
We talk about many topics to evolve us as Nurses, Nurse Coaches and fellow human beings. One such topic that comes up is suffering.
Support one another with deep respect, love and compassion
The beauty of our Integrative Nurse Coaching Community is that we can help each other with ideas and tools to support one another with deep respect, love and compassion.
Since Nurse Coaches hold such sacred spaces with their clients, patients and communities, it is common that the safety created in these spaces elicits stories of suffering shared by the client. We also share joy, passion, laughter and many emotions, but it's the stories of suffering, loss, anguish and pain that can carve deeply into one's heart if one does not practice releasing it from self.
Nurse Coaches hear a lot, and we feel blessed to share this sacred time and space with our fellow humans.
On one such call, our Integrative Nurse Coaching students deeply discussed how being with our clients, patients and communities can (if we are not careful) zap us of our self-protective needs and can sometimes steal our energies, causing us suffering if we don't care for our own needs and find balance in listening and releasing.
Integrative Nurse Coaches came up with ideas to reduce suffering
So, in the true spirit of Integrative Nurse Coaching, we collectively came up with some ideas and practices to help us (and help you too) to protect our energy so to ensure we remain safe and disconnected from any of our client's stories, sufferings, emotions, traumas, or energies.
Here are some of the many ideas to consider as you thoughtfully create meaningful partnerships with clients, patients and your communities.
Turn on some loud music and dance
Use the hot and cold contrast of the shower to release any emotions
Allow for transition points, time in between sessions, tasks, and appointments to emotionally, mentally and physically move into the next thing
Imagine you are surrounded by a beautiful bubble of gold that protects you (you can choose any color or shape)
Take one minute to write.  If the words won't come, try using your non-dominant hand to allow a shift in brain dominance.  Consider burning it.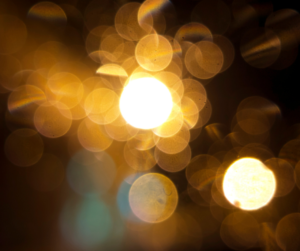 Light a candle
Spritz your favorite aromatherapy to clear the room
Consider a physical practice, like, brushing off your shoulders, or swiping your hands against each other
Get out into the garden to see the bees, the butterfly's, or the plants you have sown.
Use your own hands for a self-Reiki practice
Use crystals around your room to protect your own energy
Practice Yoga
Physically cut any cords of energy you feel with scissors or even a crystal dagger
Smudge spray or smudge stick your room.
Get outside and walk
Use the mantra, "Relax, Let Go, Release"
Exercise so hard that you cannot help but focus only on the task at hand
3 deep breaths
Shake it off- where your whole body shakes for 30 seconds to a minute
Imagine a bird (it can be any breed) on your shoulder, as you listen, allow the words to first be heard by the bird, using it as a filter to protect your energy
Next time you get your haircut, or cut your nails, imagine any worry, compressed energy or story being released as those parts are removed from you
What other types of suffering tips, tools, practices or ideas connect with you? Please share them in a comment below, to continue to keep each other safe and secure in the tireless work you do as a Nurse and Integrative Nurse Coach.
Please join our Integrative Nurse Coach Community.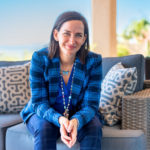 After two decades as an Intensive Care Nurse caring for the sickest of patients, Nicole left the one-size fits all healthcare industry, and created Blue Monarch Health, where she is; Active Aging Specialist, Health Protection Expert and Head Motivator! Instead of waiting for you to get sick, she meets you where you live, work and play, to enhance your health and vitality.
Nicole listens deeply, and takes you by the hand to co-create a health and vitality plan with you, so you can really do it in your life. She is an authentic, heart-centered stick of dynamite, who focuses your energies, builds up your strengths, and leverages your unique gifts!
Nicole Vienneau achieved a Master's in Nursing Science from the University of Arizona, a board certification in Integrative Nurse Coaching from the American Holistic Nurses Credentialing Corporation, and is Senior Faculty with the Integrative Nurse Coach Academy. She is a Functional Aging Specialist, personal trainer, yoga teacher, and group fitness instructor and a retired Reebok-sponsored Fitness Athlete.  When she's not coaching clients or writing blogs, or hosting the Integrative Nurse Coaches in ACTION! Podcast, you can find her teaching active older adult fitness classes, volunteering with the Alzheimer's Association, lounging in the sun with her cat babies, or on a hike with her awesome husband.
Email Nicole