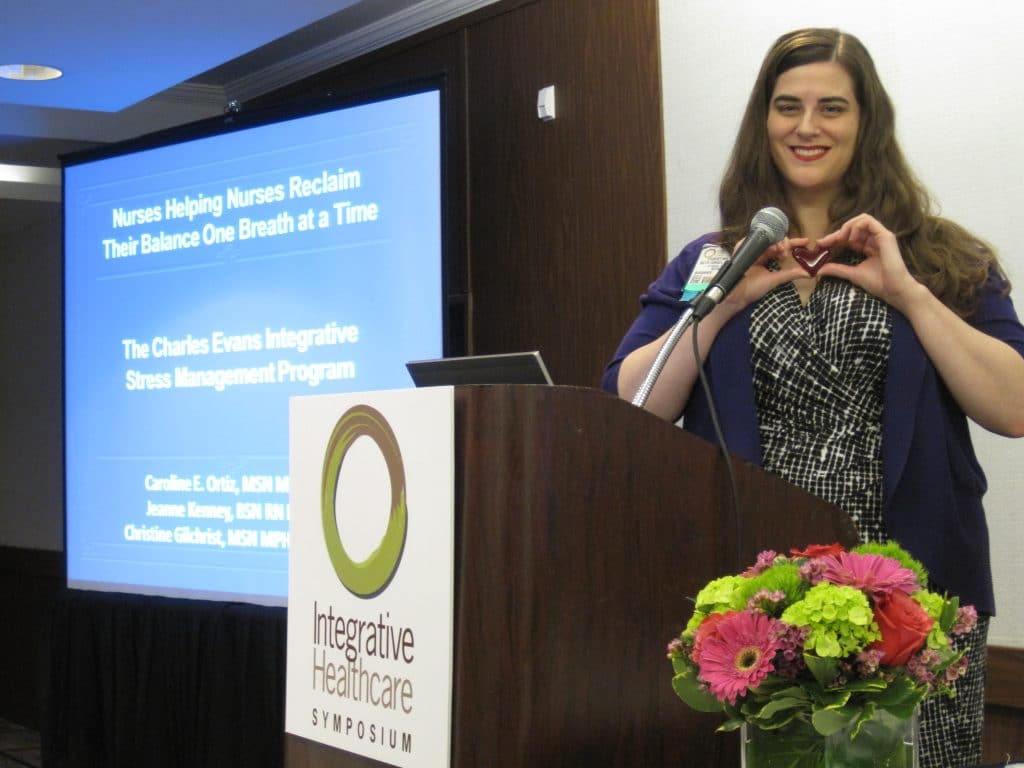 Christine Gilchrist, MSN MPH RN NC-BC
As a community health nurse, I greatly value looking at the bigger picture when considering the health of an individual. With that in mind, I wanted to share how grateful I am to an inspiring community that has supported my growth as a person and as a professional.
Community Sharing Stories
From the very first day I attended the Integrative Nurse Coach (INC) certification program, I realized that INCs are incredible and inspiring nurses with rich and diverse backgrounds. The INC faculty certainly was and I expected that since being familiar with, as well as a fan of, their work is what got me to register for the course. The first day a room of strangers bonded and began developing friendships. I found out that they shared similar feelings of wanting more from our professional work. Several of my classmates were already trained and certified in many different integrative modalities.
I remember listening to stories of what other nurses were facing in their practices – some in incredibly toxic work environments – and how they rose to the challenge. Many had several decades of nursing experience…and the stories they shared were rich and powerful. Their courageous stories of standing up for what was right were truly inspiring.
Community Sharing Support
During the course and in the years that have followed, struggles have come up. Some being personal difficulties (illnesses, the death of a loved one) which have given me the opportunity to observe that when a member shares their struggle with the group, members respond in a strong and powerful way.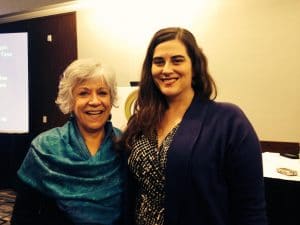 Holly Miller & Christine Gilchrist
INCA Associate Faculty
Sometimes challenges are things that we've chosen to take on. As we gathered for the Advanced Integrative Nurse Coach (AINCP) course in October 2013, I was in the final stages of preparing for running my first marathon. Part of the preparation was fundraising and women, including several who had just met me that weekend, graciously donated financially to the charity making my marathon entry possible. Two attendees shared that they had run marathons and were confident I could do it.
Several of the AINCs offered me energy work that weekend and I know that it was being sent at other times as well. During the marathon, I got texts and other messages that I was being cheered on by several group members. I can't explain how much that meant to me.
Sharing Successes
As my fellow INCs succeeded in resigning from unfit work environments, authoring a book, even birthing a beautiful daughter – their brilliance has added to our community and been celebrated by other members of the group. So when I got the very exciting news that I'd be presenting at the 2014 Integrative Healthcare Symposium, members of the group celebrated that success.
Several AINCs sent me messages that although they couldn't be there, they would be thinking of me. Their encouraging words stayed with me. The day of the presentation, along with my notes, I had one of the AINC mementos we were given during our time together, so that their message and presence was honored. When I was presenting, the kindness and warmth emanating from the faces in the audience of the INC faculty and my AINC colleagues was priceless.
Only after I finished writing this did I notice that I wrote "sharing" as the first word of each of the subtitles. I guess that word really sums up my interactions with the INC community so far…an incredibly generous group of nurses who look to nurture one another as we do this work. To my fellow INCs, I'm grateful to be a member of our community. Thank you for being such an incredibly inspiring group of colleagues.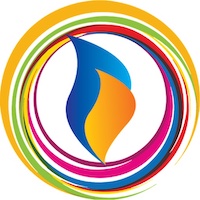 Christine Gilchrist, MSN MPH RN NC-BC