Integrative Nurse Coach® Certificate Program: Cohort 7
25 amazing nurses from across the USA completed module one
at Harmony Hill Retreat Center in Union, WA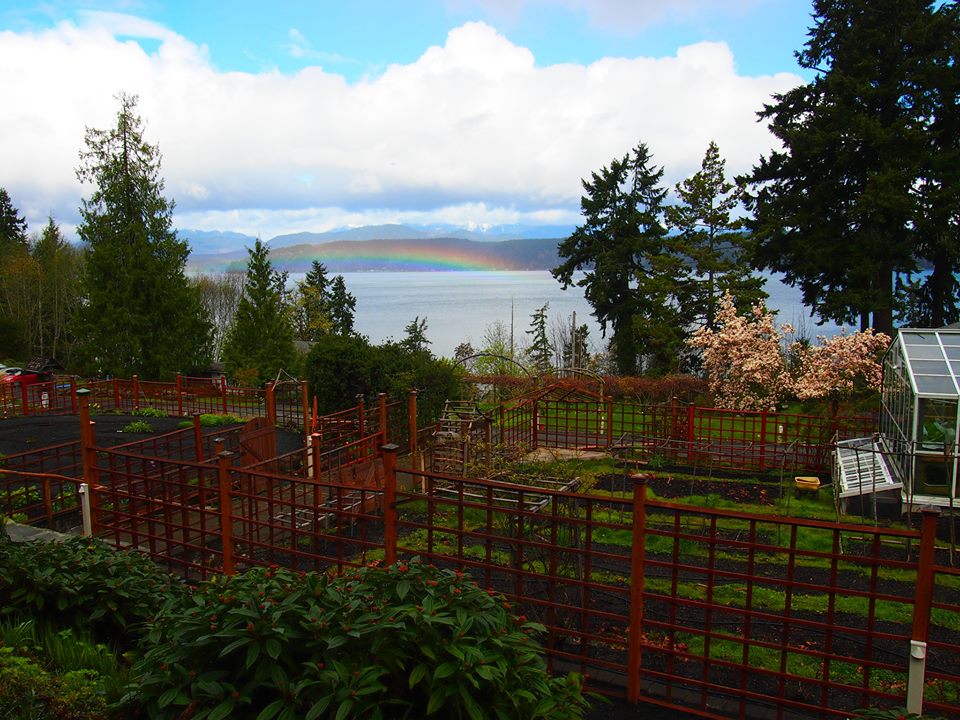 Diana Blom, RN, BSN, NC-BC, CCMH, Associate Faculty with INCA reflects on her experience facilitating the first Integrative Nurse Coach® Certificate Program at Harmony Hill in early April.

Barbie, Susan, Gretchen, Mary Jane and Lynn joined me in facilitating the first West coast Integrative Nurse Coach® Certificate Program (INCCP) and it was a huge success! Harmony Hill Retreat Center embodied all we could hope for as 25 dynamic nurses from all over the country came together and created a loving community over 5 days as we shared our collective vision for transforming the delivery of healthcare through an Integrative Nurse Coach® Model.
We learned, we laughed and we healed.
We continued with a celebration and ritual at closing to stay connected by our common "thread" with each person taking a piece of the whole with them, along with a beautiful green healing stone. The specialness of our work in community was affirmed when a giant rainbow embraced us overhead at our closing circle. At our opening ritual, an eagle appeared at the window and the rainbow at our closing ceremony created a powerful image to carry with us as we left our community and traveled home. Our next program at Harmony Hill will begin in the Spring of 2015, specific dates to be announced soon.
{