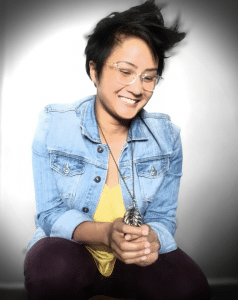 You: "Is that like a Life Coach?"
In September 2019, I received my certificate to become an Integrative Nurse Coach® through the International Nurse Coach Association. A "Nurse Coach" is not a familiar phrase and the typical response I hear when I tell people I am a Nurse Coach is, " a coach that only coaches Nurses," or that I am a Life Coach. Based on the title, those are fair assumptions.
Today I write this blog to shine light on how an Integrative Nurse Coach® is unique. My intention is to present a perspective of evaluating health that focuses on all of the pieces that define one's well-being. As one of my former mentors have stated, "this concept maybe ahead of our time."
"Nurse Coaching is grounded in the principles and core values of professional nursing. Nurse Coaches speak both the language of Medicine and Healing."
Dossey, B., Luck, S., & Schaub, B. G. (2015). Nurse Coaching: Integrative Approaches for Health and Wellbeing.
How are Nurses capable of being Coaches?
Let's look deeper into the Nursing Profession.
Nursing is a trusted profession and our focus is on the client's holistic well-being. According to the Gallup's Annual Most Honest and Ethical Professions, Nurses are still #1 after 18 years. Now that says something!
Nursing has its own educational system and training. We pride ourselves on being an independent health profession with the highest standards of evidenced-based care, which is proven through research. Logically, the proof exists.
The other aspect of Nursing that compliments the logic is the art of individualized care. We all have different bodies, hence we all have different needs. The Nurse is trained in the art of ensuring that each patient feels safe, heard and cared for.
What is currently happening?
Healthcare continues to strive for interventions and treatments that can cure every known sickness and disease, however, what often is not a focus is to invest time in is the patient's internal process and how that impacts health.
I am not minimizing other types of health care services and ALL are equally needed. However, given the seriousness of this pandemic, the availability of patient care in the hospital goes to those who are in great need.
How can a Nurse Coach benefit you?
Integrative Lifestyle Health and Wellbeing Model™
We all crave the "quick fix," but is this truly sustainable? How does one even start to look inside of themselves? I will acknowledge that looking internally is a scary process, especially if doing this for the first time. Imagine what it would be like to be in a space of no shame, no judgment, and no criticism. How would that feel? Maybe a feeling of peace, calmness, or confidence?
Wait… what?
Welcome to the innovation of healthcare: health coming from with"in" rather than with"out," A process where empowerment comes from within YOU. Healthcare in our present time is not equal for all. However, I will say that we all have FREE internal access to caring for ourselves from within.
All Nurse Coaches have a specific focus.
Let me share mine…
As a Nurse Coach I specialize in aiding others in their personal healing to show up in the world feeling proud, empowered, and present by:
Awakening to your truth.
Transforming into the person you were meant to become.
Living life feeling unstuck, confident, free, joyful and/or (INSERT your goal.)
Why do I want to coach?
I believe in the power of self-love, and when an individual can own and love ALL of who they are, it becomes the key to unlocking infinite freedom. Owning this freedom provides the power of having infinite possibilities at your disposal.
Who do I work with?
I am open to working with anyone 18 years or older who intentionally wants to reach new depths within themselves to live life feeling confident, unstuck, free and [INSERT YOUR goal.]
What makes me different?
One of my greatest strengths is that my intention to coach others is pure and comes from a place of compassion and respect.
I take pride in having the ability to provide a safe and non-judgmental space for anyone who needs my help.
With my background as a Registered Nurse and Nurse Practitioner I am trained in health, which is an area of expertise valuable to the client's well-being.
I believe that everyone and anyone, including those who have chronic health issues can live a life filled with joy, clarity and freedom.

Final Message
In 1870, Florence Nightingale had written…
"It will take 150 years for the world to see the kind of nursing that I envision…"
Here we are 150 years later, 2020, and Nurse Coaches arise.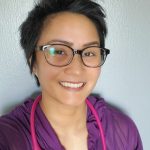 Rosemarie N. Dominia, MSN, FNP-BC, RN, NC is an Integrative Nurse Coach® who recently opened her private coaching business, Reaching New Depths. Rosemarie believes in the holistic internal healing of the mind, body and spirit. Her mission is to aid in the personal growth of individuals innovatively and creatively. This personal evolutionary achievement can allow the individual to live a life of freedom and joy.
Rosemarie started as a Registered Nurse in 2007, and graduated with her BSN from the University of San Francisco. She further advanced her education by earning her MSN from Boston College in 2012. She is now a board-certified Family Nurse Practitioner who works in Primary Care and has previously worked in different specialties such as Addiction Medicine and Gastroenterology. Through her practice, she discovered what was most effective for healing her patients: holding a safe and supportive space that nurtures honesty and vulnerability, which allows collaboration in their plan of care.
Rosemarie is from San Francisco, California and is a hip-hop dancer. She is known for bringing the joy of dance everywhere she goes in her Nursing career. Through teaching and creating choreography, she has brought light, smiles, and happiness to many health care providers. She has produced flash mobs to celebrate Nurses week and Hospital Week at Seton Medical Center in Daly City, California.