Here are some Holistic Nursing tips for managing stress and avoiding overwhelm at work.
Holistic Nursing Tips and Self-care Strategies
Short on time and looking for more holistic nursing tips?
See 5 Holistic Nursing Practices that take 5 minutes or less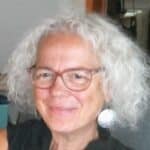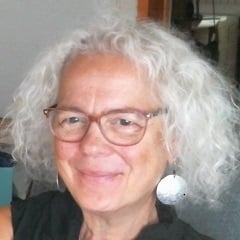 Amy Kenefick Moore started her nursing career with Neonatal Intensive Care nursing and then became a Certified Nurse Midwife, practicing in Boston MA and Providence RI. She was a nurse practitioner in a large long-term care facility in western MA for nearly a decade before she joined the faculty at the University of Connecticut School of Nursing. She also held a joint appointment at the UConn School of Medicine. She has a PhD in Nursing and did a post-doctoral fellowship at Yale's Center for Excellence in Chronic Illness Care.
In addition to being a Certified Nurse Midwife and Family Nurse Practitioner, she is certified as an Advanced Practice Holistic Nurse and a Health and Wellness Nurse Coach. She was in INCA cohort #18. Her nurse coaching training included a focus on the end of life.
Her nursing practice has been about quality of life throughout the lifespan. Both her long career in nursing and her personal life have taught her that it's never too late to make things better than they would have been.
What can be made better and how that happens depends on the teamwork between the nurse and the client. A kind of magic happens as the possibilities unfold and the results emerge.
Amy has published research and stories about the human experience of health and illness. Her work in nursing theory development focuses on the nurse-client relationship and on practice models based on the concept of the sustaining presence of the nurse.
Sometimes the nurse's client is a student and she has done research and theory work about the use of storytelling in that context. She believes that the nursing faculty role is an ideal situation in which to demonstrate the fine art of nursing practice.
Her coaching clients are often people who have had successful professional careers and are now faced with some kind of health-related situation. Sometimes the client is the person who has the condition and sometimes it's their friend or family member. Sometimes clients are nurses who deal with health situations for a living.
Amy's work is about helping people develop a practical understanding of their situation, identify personal goals and make changes in their lives. A priority is to stop the overwhelm and make it doable. Sometimes this even means figuring out the best thing that could happen and then going one step further. When that happens, it's magical!