Translating guided imagery meditation to Spanish
As the COVID-19 pandemic was being identified in the United States, I had just begun discussions with Belleruth Naparstek, guided imagery meditation expert and founder of Health Journeys, to translate and record some of Belleruth's vast library of meditations into Spanish.
Feeling the need to fast-track the project because of the extraordinary situations of frontline workers and affected communities, we mutually decided that it would be best to start with the "Relaxation and Wellbeing" audio. However, due to having to socially isolate in New York City, I could not travel to the recording studios in Cleveland.
By truly Divine intervention, I found out that my upstairs neighbor happened to be an audio engineer and was also socially isolating in place! He agreed to help me record using his equipment and being creative about semi-soundproofing his tiny studio apartment on an island of 1.6 million New Yorkers.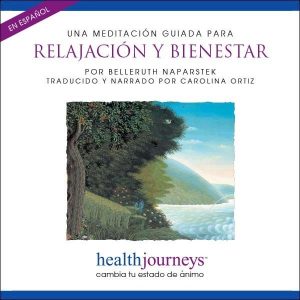 The result is the first-ever project for Health Journeys – a guided imagery meditation audio in Spanish "Relajación y Bienestar" for anyone who might benefit from strengthening their resilient selves or looking for a respite from the stress seeping into our everyday.
Health Journeys is happy to offer the INCA community an opportunity to experience and work with their recordings for FREE (for a limited time). Listen to the audio streams: Relajación y bienestar [Relaxation and Wellbeing] and Liberando el cargo emocional: Aliviando la depresión [Liberating Emotional Weight: Healing Depression] here.
Listen to these guided imagery meditations across a variety of devices through the Health Journeys app on iTunes and Google Play! MP3 downloads and CDs are also available HERE.
This new library of audios offers meditations made specifically for those seeking to improve their mood, achieve emotional resilience, boost energy, and help their bodies heal from illness. This is a powerful tool to alleviate stress and distress, and enhance mood, performance and motivation.
Meet Integrative Nurse Coach® Caroline E. Ortiz at Health Journeys
I am very grateful to INCA for their constant support and education in holistic healing practices!
The collaboration with Health Journeys has been a highlight of my nursing career and a deeply personal joy to produce these guided imagery meditations for 'mi familia' of Spanish-speakers.
These resources are meant to support nurse coaches who are helping heal the world by partnering with Spanish-speaking individuals and communities!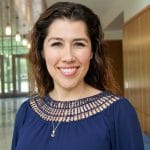 With over 24 years of nursing experience, Caroline's practice combines holistic health approaches with conventional medical care. She is on faculty with the Pacific College of Oriental Medicine's Holistic Nursing Programs and is a PhD candidate investigating the traditional healing practices of Mexican American women.
Caroline has developed and implemented health promotion programs for diverse populations; presented locally, nationally, and internationally to general and professional audiences; and participates in clinical research involving complementary and integrative approaches to health. She volunteers with inter-professional medical missions to Guatemala as part of the Integrative Health Project – a volunteer group of holistic nurses and Chinese medicine practitioners. She is also actively involved with the National Association of Hispanic Nurses – New York Chapter.
Caroline earned a Bachelor of Science in Nursing (BSN) from the University of the Incarnate Word in San Antonio, TX, a dual Master of Science degree in Advanced Public Health Nursing (MSN) and Urban Public Health (MPH) from City University of New York– Hunter College and is a student in Villanova University's PhD in Nursing Education program. She is a graduate of the Integrative Nurse Coach® Certificate Program and a board-certified nurse coach (NC-BC).