Robert Browning, PhD (h.c.) is HeartMath's Co-Director of Healthcare, Director for Health Partnerships and Senior Master Trainer. For over 25 years with HeartMath, he's trained more than 21,000 individuals in heart-based living and helps lead programs at: Kaiser Permanente, Stanford, Ascension, Dignity and the VA. He oversees HeartMath's healthcare alliances focused on self-care, human caring and wholeness healing. Robert received an Honorary Doctorate in Human Caring and Caring Science from Dr. Jean Watson, Founder and Director, Watson Caring Science Institute and Dean Emerita-University of Colorado, Denver, College of Nursing. His dedicated work in nursing is published in American Nurse Today, Dimensions of Critical Care Nursing, and Stress Health.
He also serves as Co-Vice President of Pathways to Peace, a non-profit serving as official Peace Messenger to the United Nations with Consultative Status to the United Nations Economic and Social Council. In this role he co-presented HeartMath at the High Level Political Forum as a peace-building initiative, and co-curating the series "You Are the UN" accessible to UN Staff, hosted by the General Secretary of FICSA. His peace building work relative to global mental health is published in the United Nations publication, the UN Special.
He holds faculty positions with the Esalen Institute, Watson Caring Science Institute and adjunct faculty with the University of Colorado-Anschutz Medical Campus, College of Nursing. Robert graduated from U.C.L.A., Magna Cum Laude, Phi Beta Kappa, and is an Eagle Scout. His passion and 27+ year focused inquiry on the power of the heart, care and healing has informed the depth of his work, practice and message. Robert lives with his wife and strategic partner, Sheva Carr, in the Boulder Creek, CA Redwood Mountains.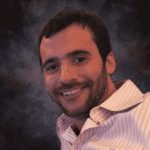 Ronald D. Kanka is the Director of Business Operations for the International Nurse Coach Association | Integrative Nurse Coach Academy.
He previously served as the Program Coordinator of the University of Miami, Miller School of Medicine, Department of Family Medicine and Community Health, Integrative Medicine Division, where he coordinated large conferences (and cruises) on topics such as Clinical Nutrition, Acupuncture, and other complementary therapies.
In 2012, Ron met INCA Co-Founder, Susan Luck, at a Clinical Nutrition conference.  Soon after, he began consulting for INCA as a Program Manager, and was essential in the growth of INCA's global presence and helped to propel INCA to the forefront of the Nurse Coach movement.  When Susan Luck and Barbara Dossey decided to convert the onsite Integrative Nurse Coach Certificate Program to an online format, they asked Ron and Karen Avino to join them as partners to assist in this large undertaking.