Linda Shea is a nurse educator and coach with an enduring interest in transformational healing and transformative learning. She began her nursing career in 1984 in the field of neonatal and pediatric critical care, and has been teaching undergraduate BSN students since 1997.
She is passionate about creating learning spaces for her students that promote deeper self-knowing, curiosity, compassion, and critical inquiry as foundations for excellence in nursing practice and scholarship. In her coaching practice, Linda works with people who are inspired to be in service to something greater than themselves, and to do that in a manner that authentically expresses their unique essence.  Her doctoral dissertation focused on Ken Wilber's Integral Theory in Nursing, an evolutionary developmental framework for supporting humanity not only to navigate these uncertain times, but also to evolve in consciousness and thrive.
Linda Shea has a Master's degree in community health nursing, and values upstream approaches for promoting individual and collective health and well-being. She is also a graduate of the Integrative Energy Healing Program in Vancouver, Canada, a facilitator of health practitioner healing circles with Healing Circles Global, and has studied and practiced additional healing modalities.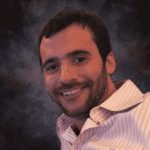 Ronald D. Kanka is the Director of Business Operations for the International Nurse Coach Association | Integrative Nurse Coach™ Academy.
He previously served as the Program Coordinator of the University of Miami, Miller School of Medicine, Department of Family Medicine and Community Health, Integrative Medicine Division, where he coordinated large conferences (and cruises) on topics such as Clinical Nutrition, Acupuncture, and other complementary therapies.
In 2012, Ron met INCA Co-Founder, Susan Luck, at a Clinical Nutrition conference.  Soon after, he began consulting for INCA as a Program Manager, and was essential in the growth of INCA's global presence and helped to propel INCA to the forefront of the Nurse Coach movement.  When Susan Luck and Barbara Dossey decided to convert the onsite Integrative Nurse Coach™ Certificate Program to an online format, they asked Ron and Karen Avino to join them as partners to assist in this large undertaking.