What does it mean to work as a nurse coach at end of life? Isn't a coach typically focused on wellness?
These are questions I hear when I share that my work is as an end-of-life nurse coach.
One of the many lessons I learned at the bedside of dying people is how painful it is to come unprepared to the end of life, whether it is our own or that of our loved ones. Much of the suffering we experience seems to come from our unfamiliarity with the journey at end of life and our not knowing how to prepare for it.
We lose track of where we are in the arc of our days and can easily become untethered from the thread of what matters most in our lives.
Preparation for dying, on the other hand, has the potential to affirm life and contribute to the healing of self and others.
Wellbeing is possible at all points along the spectrum of living and dying.
Coaching conversations help people honestly explore where they are, where they are heading, and how they want to get there. The coach's role in these conversations is partly to guide people through what may be foreign territory.
Nurse coaches use the skills of mindful presence, deep listening, asking significant questions, encouraging refection, and setting client-centered goals. They help guide individuals living with chronic and serious illness to make decisions about care and treatment within the framework of that person's own life story.
By opening these conversations earlier in the trajectory of illness, we open the possibility of transforming how people experience the last part of their lives.
Jan Booth, MA, RN, NC-BC is a longtime hospice professional and an end-of-life integrative nurse coach. She serves as faculty for both the Integrative Nurse Coach™ Academy and the Conscious Dying Institute. Her book, Re-imagining the End of Life: Self-Development and Reflective Practices for Nurse Coaches, won the American Journal of Nursing's Best Books of 2019 award in the categories of Palliative Care & Hospice and Professional Issues.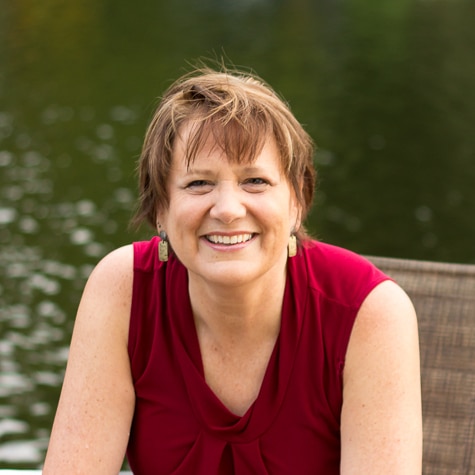 Jan has focused her nursing career of over 34 years on quality of life and wellbeing, primarily through the lens of end-of-life care and health promotion. Within end-of-life care, her past nursing work includes inpatient hospice, palliative care within a major medical center, employee health and wellness for a large hospice organization, and community end-of-life education. Her wellness focus included work as a health educator, wellness trainer, and in wellness program development. Her current work is as an Integrative Nurse Coach™ around the practice of wellbeing in aging, illness, and dying -- supporting people in navigating serious illness, helping families to talk more openly about end-of-life priorities, and providing health coaching for both professional and personal/family caregivers.
Jan has served as faculty for the International Nurse Coach Association | Integrative Nurse Coach™ Academy's Integrative Nurse Coach™ Certificate Program (INCCP) since 2014, and continues as faculty with the new and innovative online INCCP.  With other INCA colleagues, she helped create an End-of-Life Nurse Coaching program in collaboration with the New York Open Center; and co-created an advanced training program for nurse coaches called Coaching Conversations for People Living with Chronic & Advanced Illness.
Jan also serves as faculty for end-of-life coaching and doula programs with the Conscious Dying Institute, and enjoys presenting at workshops and conferences around the country. She self-published a book for nurses and nurse coaches called Re-imagining the End of Life: Self-Development and Reflective Practices for Nurse Coaches, which was honored with the American Journal of Nursing's "Best Books of 2019" award in the categories of Professional Development and Palliative Care.