Education
INCCP's goal is to provide new skills and new career pathways for nurses drawn to an integrative model of health and wellness coaching.
Prevention, Wellness Promotion and Disease Management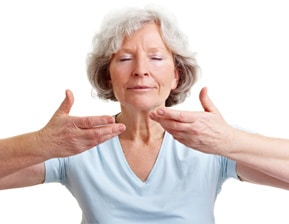 As Integrative Nurse Coaches we recognize the crisis in healthcare and we view it as an opportunity for nurses to take action as informed, inspired, and effective leaders within an emerging healthcare model that focuses on prevention and wellness promotion and disease management.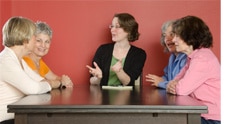 The goals of Integrative Nurse Coach education are to improve health outcomes and reduce health costs for individuals, families, communities, institutions, insurance companies, and the nation as a whole.
Integrative Nurse Coaches are able to work toward achieving these important goals because of nursing's familiarity with, and presence in, all of these areas.
The Integrative Nurse Coach Certificate Program (INCCP)
Our vision is to position nurses to be in the forefront of a new paradigm that includes health and wellness promotion through a coaching model.
As Integrative Nurse Coach leaders and educators, we recognize the economic, nutritional, environmental, social, and cultural challenges impacting individuals, families, and the communities we serve.
[gray-line]
Integrative Nurse Coaches speak both the language of medicine and of healing. 
Integrative Nurse Coaches have the knowledge, experience, and skills to communicate with physicians and other integrative practitioners as part of a comprehensive coaching model. They can serve as an advocate, assisting clients/patients through the medical maze.
Inherent in nursing education and nursing practice is the emphasis on both health and disease management. INCs provide guidance, support, and motivation while offering tools and strategies for effective actions leading to healthier behaviors.
[gray-line]
Public polls, year after year, identify nursing as the most trusted profession.
Research shows that the therapeutic presence and interaction between a nurse and patient can be a healing moment, providing comfort, support, and lowering the stress response. An Integrative Nurse Coach promotes wellness and resiliency by guiding clients/patients to deepen connection to their inner healing resources and their capacity to make meaningful choices and changes.  This includes working with them to establish goals and strategies for healthier behaviors.
Today, with approximately 3.1 million nurses in the U.S. working in all sectors of healthcare, and with years of experience, skills, and knowledge, nurses are seeking new directions and meaningful employment options. Many nurses are leaving medicine, disenchanted with the modern technological focus, and seek to reconnect to their roots in the healing arts and the carative tradition. Integrative Nurse Coaches are finding this new work role can be integrated into diverse health care settings to provide skilled preventive health strategies, healing modalities, and substantive coaching skills in a person-centered model.
[gray-line]
We see Integrative Nurse Coaching as a vehicle for moving our vision of an integrative health care paradigm forward.
Our Integrative Nurse Coach Certificate Program (INCCP) offers exciting and creative career opportunities and inspires new meaning and purpose in our personal and professional lives.
Click Here for tuition and application information.