Education
INCCP's goal is to provide new skills and new career pathways for nurses drawn to an integrative model of health and wellness coaching.
Benefits of the Integrative Nurse Coach Certificate Program (INCCP)
Fulfill all the educational and coaching practice hours required for becoming a Board Certified Nurse Coach (NC-BC) through the American Holistic Nurses Certification Corporation, an ANCC recognized certifying organization.
Receive an Integrative Nurse Coach Certificate Program (INCCP) Certificate of Completion.
Listing as an Integrative Nurse Coach, with your contact information, on the International Nurse Coach Association (INCA) website.
Develop your ability to coach patients/clients to attain health goals, manage chronic conditions (cardiovascular disease, diabetes, cancer, and other ailments), and achieve other wellness and quality of life goals.
Learn steps to market your Integrative Nurse Coach services.
Join the growing network of Integrative Nurse Coaches (INCs).
What will I learn?
The INCCP program curriculum is grounded in clinical knowledge, practice, research, and evidence-based protocols. The INCCP has as its foundational components the Theory of Integral Nursing (TIN), the Vulnerability Model (VM), and the Integrative Functional Health Model (IFHM).  The faculty of the INCCP have also created the Integrative Health and Wellness Assessment Tool™for use in clinical practice and research.
The INCCP was created to address the needs of professional nurses who are seeking to expand their nursing role and broaden their scope of practice. Nurses, as licensed professionals, have unique skills, experience, and proficiencies that enhance their role as coaches. Additionally, they have guidelines, standards, and responsibilities related to their designated scope of practice and licensure that are addressed in this program. We provide nurses with a powerful, holistic, innovative, and in-depth Integrative Nurse Coaching education that fully embraces the richness of what they bring to this role.
The Integrative Nurse Coach Certificate Program (INCCP) faculty members are recognized as Nurse Coach leaders in the growing integrative health and wellness field of nurse coaching.
What is the schedule for this course of study?
The INCCP occurs over six-months. It includes three, 4-day intensive weekends (required) scheduled three months apart, allowing for the integration and practice of nurse coaching skills. The INCCP incorporates didactic and group experiential learning, through in-person, peer-to-peer, classroom, faculty coaching demonstrations, teleconferences, self-directed study, supervision and webinars. A nurse coach self-development track runs parallel to all aspects of the program.
The American Association of Occupational Health Nurses (AAOHN), an accredited approval organization by the American Nurses Credentialing Center (ANCC) on Accreditation, has recognized this program for approval of 165 CNEs.
The INCCP 165 CNEs curriculum hours include:
All the nurse-coach specific education and competencies as delineated in the Professional Nurse Coach Role: Defining the Scope of Practice and Competencies (2012)
Observed practicums and coaching practice with feedback and supervision
Observation sessions conducted by faculty
Awareness and mindfulness-based coaching skills for both client care and self-care
Supervision of client coaching which includes individual feedback and group supervision
Conducting peer coaching with other students in the course
Receiving peer coaching from other students in the course
INCCP Nurse Coach Core Values
Nurse Coach Philosophy, Theories and Ethics (integrative, integral, holistic)
Nurse Coach Process
Nurse Coach Communication and Coaching Environment
Nurse Coach Education, Research, and Leadership
Nurse Coach Self-Development (Self-Reflection, Self-Assessments, Self-Care)
The Nurse Coaching Process 
Establishing relationship and identifying readiness for change
Identifying opportunities, issues, and concerns
Establishing client-centered goals
Creating the structure of the coaching interaction
Empowering and motivating clients to reach goals
Assisting client in determining the extent to which goals have been achieved
Nurse Coach Competencies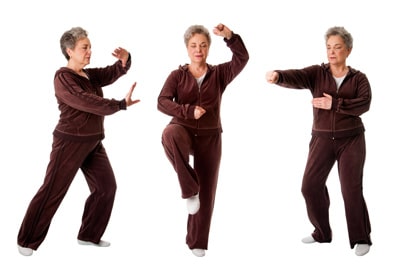 Co-creating the coaching relationship
Establishing a coaching agreement
Understanding and integrating coaching skills for behavioral change
Identifying nurse qualities inherent in the Nurse Coaching process
Deepening your nursing and coaching assessment skills
Cultivating deep listening and coaching presence
Communicating with dynamic and effective questioning
Visioning, planning, and goals
Principles of Wellness and Self Care in Integrative Nurse Coaching
Integrative Health and Wellness Assessment™ (IHWA) and other wellness tools
Self care process
Imagery and Awareness training
Moving from stress to resiliency and creativity
Consciousness, intentionality, and mind/body practices
Balancing nutrition
Creating optimal healing environments
Movement and exercise
Energy practices
Community, relationships, support networks
Creating Your Integrative Nurse Coach Practice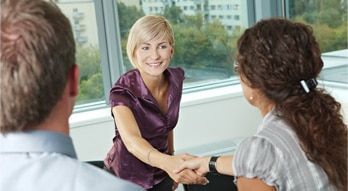 Envisioning and implementing your unique Integrative Nurse Coach practice
Developing your business plan
Creating marketing strategies
Building websites and social media networks
Accessing community and online resources, tools, and links
Click Here to begin the application process now.