AINCP 2015
Advanced  Programs for INCA Graduates
Continue on your Journey: Discover new paths
AINCP is currently SOLD OUT. Please email programs@inursecoach.com if you would like us to contact you should we have any cancellations.
INCA offers our Third Advanced Integrative Nurse Coach Program (AINCP) September 27 – 30, 2015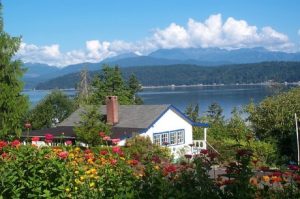 Join our expanding INCA community in a beautiful retreat setting at Harmony Hill in Union, WA.
This three-day Advanced immersion program will continue your nurse coaching journey by deepening your Integrative Nurse Coaching process through cultivating new skills and deepening your self-development/self-care practices.
This program expands our learning community of like minded, heart centered nurses who share their hopes and challenges and successes in their work and lives. As we begin our 13th Cohort in the Spring, 2015, we hope you will join our growing movement of Integrative Nurse Coach (INC) who are transforming healthcare. INCA is experiencing an exponential demand to deliver Integrative Nurse Coaching into diverse health care systems.

Core Faculty, Barbara Dossey and Susan Luck, will expand on:
Our Theory of Integrative Nurse Coaching (TINC) and the Integrative Nurse Coach Leadership Model (INCLM) that is integral in our evolving collective vision.
Explore the use of our validated Integrative Health and Wellness Assessment Tool in research and its use for measuring the impact of Integrative Nurse Coaching on health and wellbeing.
Strengthen our supervision skills as we are being asked to supervise other nurses in both INCA and diverse coaching programs.
New INCA Programs that you can bring to your workplace and community.
Group Coaching as an effective, affordable Integrative Nurse Coach model.
Our incredibly gifted Adjunct Faculty are all Nursing Leaders in their fields including Nursing Theory, Social Media and Health Policy, Functional Heath and Medicine, Organizational Leadership, and integrating innovative Nurse Coach models of care in diverse populations and communities.

Program Info
Dates:
Sunday – Wednesday
9/27/15/ – 9/30/15


Instructors:
Barbara Dossey
PhD, RN, AHN-BC, FAAN, HWNC-BC
Susan Luck
MA, RN, HNB-BC, CCN, HWNC-BC


Associate Faculty
Monique Class
MS, APRN, NC-BC
Barbara Glickstein
MS, MPH, RN
Deborah McElligott
DNP, NP, HWNC-BC, CDE
Deanne M. Minich
PhD, FACN, CNS, IFMCP
Lori Knutson
BSN, RN, HNB-BC

Venue/Lodging Information
Harmony Hill – Union, WA
7362 Washington 106
Union, WA 98592 
(360) 898-2363

Deepen Your Integrative Nurse Coach Skills
Expand your current Integrative Nurse Coach tool kit
Build new networks with other Integrative Nurse Coaches in your areas of interest
Explore Integrative Nurse Coach curriculum development in nursing education
Deepen your self-development and self-care practices
Develop your unique programs for bringing to your community and specialty area
Learn where INCs are in demand in Integrative Collaborative Care Models
Deepen your Supervision skills through reflective Supervision practices
Learn new group coaching techniques
Integrate social media and marketing strategies to build your independent Nurse Coach practice
Earn 24.75 Continuing Education credits that also count toward AHNCC recertification
As an AINCP Member, you will be prepared to:
Offer our 1‐day programs on Introduction to Integrative Nurse Coaching in your community
Offer INCA Self-Care Program package to deliver to your hospitals and health care organizations
Promote and market your Integrative Nurse Coach Practice in your community
Qualify as a Coaching Supervisor to new students in ongoing INCA programs (and other generic coaching programs) in preparation for AHNCC Certification
Create innovative Group Coaching Models in your specialty areas including Diabetes Education and Breast Cancer Survivorship
Offer Curriculum and In-Service programs to bring to nursing education
Apply to be Associate Faculty in upcoming INCA education programs
Learn to implement our Integrative Health and Wellness Assessment Tool (IHWA) into patient care, nurse self-care and as a validated research tool
Create new Integrative Nurse Coach Programs in collaboration with INCA in your specialty areas for our online and onsite education (coming soon).
Tuition
Early Registration by May 15th: $495. Tuition $595 after May 15th. We accept credit card payments via Paypal, a highly secure online payment option. We also accept checks and money orders made out to International Nurse Coach Association and send to:
International Nurse Coach Association PO Box 546095 Surfside, FL 33154-6095
Program Cancellation Policy
Cancellation of registration earlier than 31 days prior to start of program will be eligible for a refund minus a $100.00 processing fee. Cancellation of registration 30 days or less from start of program will not be eligible for a refund.
AINCP is currently SOLD OUT. Please email programs@inursecoach.com if you would like us to contact you should we have any cancellations.
Continuing Education Information – 24.75 contact hours
*ALLEGRA Learning Solutions is accredited as a provider of continuing nursing education by the American Nurses Credentialing Center's Commission on Accreditation.
Co-Provider (ANCC) This activity is being provided by ALLEGRA Learning Solutions, LLC and jointly co-provided by the International Nurse Coach Association. Accreditation refers to recognition of continuing nursing education only and does not imply ALLEGRA or ANCC Commission on Accreditation approval or endorsement of any commercial product.
Questions?
See our FAQ
For additional Program Information:
email:  programs@inursecoach.com
Phone: 888-494-4469

[ninja_forms_display_form id=17]